Returning to their former neighborhood in metro St. Louis, Pastor Michael Byrd and wife, Traci, launched a church. 24% of the residents in the community of Jennings live below the poverty line. The median household income is just $29,000. Crime is also an issue.
"Me, really growing up in the neighborhood – knowing what the needs are in the community – one of the things that I quickly realized is that the only way for the community to really change for the better is if Jesus was to take the forefront," explains Pastor Michael.
This led to the creation of Faith Community Bible Church. "The Lord just really broke my heart for the community in such a God-glorifying way, the experiences that I had through being in a relationship with Jesus, I just wanted everybody else to experience the same change, the same love, the same tenacity, and just put my 'yes' on the table giving my life fully to Jesus for others to meet him."
From the start, it was clear that nutritious food was an important need in Jennings and the church team partnered with a group to provide free food boxes. But something else became crystal clear. "The community didn't really need the boxes, but they needed some other life skills like to cook certain things or how to budget well – or even how to use the income that they have to get the proper materials to cook a solid meal. So instead of us giving them food packs, and assuming the need, what we did as a church, we began to engage the community, ask them what their needs were." So, Pastor Michael and Traci, who is in charge of Community Engagement & Worship, put together a program that included ways to cook nutritious meals "and not just fruit snacks or bagels or cereal…but hearty meals to help them in the long run."
Cooking lessons
"Under the leadership of my wife, who's an amazing cook – shoutout to my wife, Traci Byrd…she used her skills that her grandma, her mom, taught her and poured that into some of the other families in the community."
"My heart is really to make Christ known in the community by caring for the community," shares Pastor Michael, who adds that same desire is also the main thrust of Faith Community Bible Church. "I realize the old saying that people don't care how much you know until they know how much you care" is true. Pastor cites a biblical example of that when Jesus fed the 5,000 with two fish and five loaves of bread. "He wanted them to meet the Father,' but he also knew that they were hungry. "So, before he touched their hearts, he touched their bellies," caring about their souls and also about their immediate needs.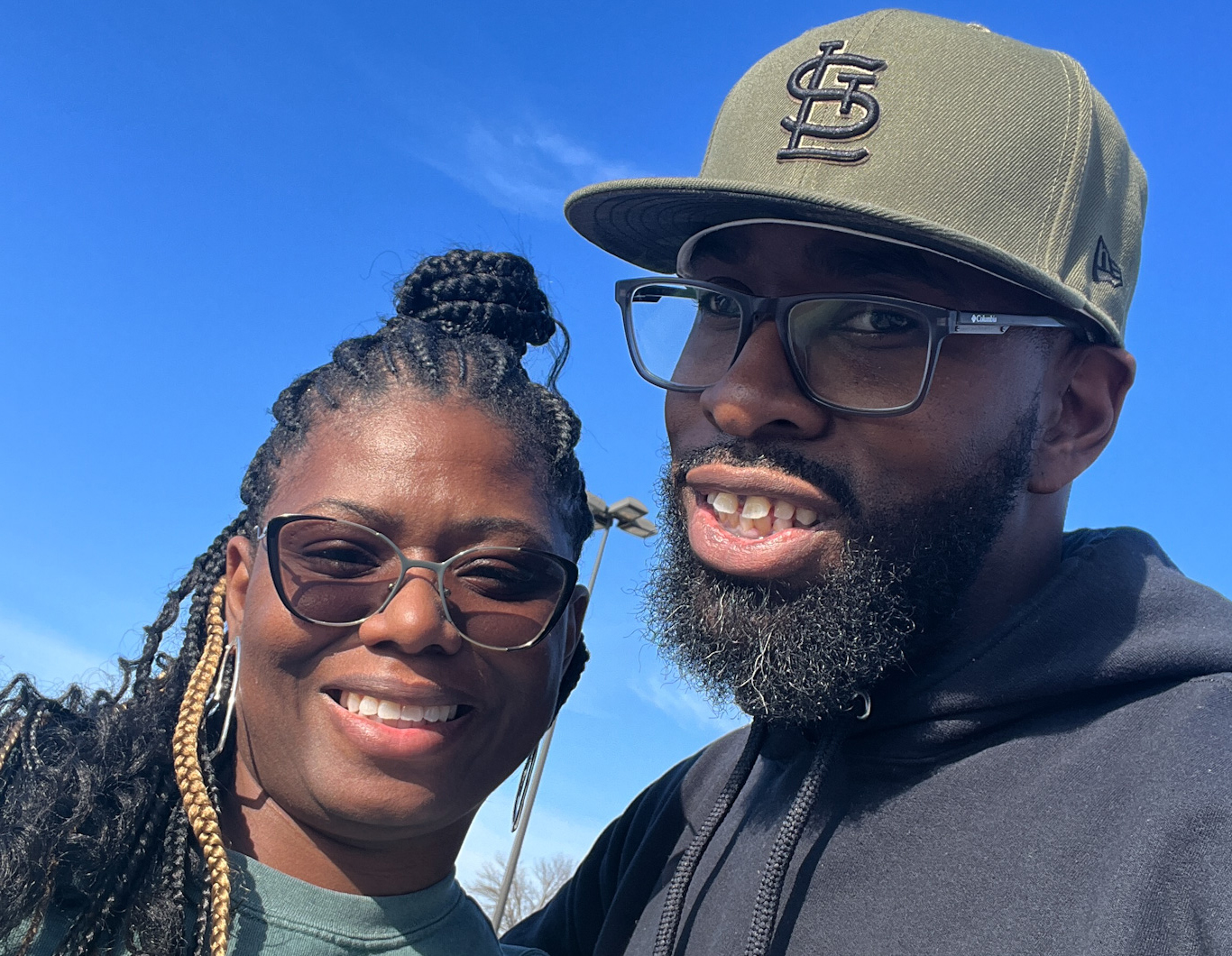 Care for now, care for forever
"My heart is one of just that. To say 'Hey, I do want you to experience the saving power of Jesus, but I also want you to know that there's a body of people right here in your community that loves you and that cares for you, that really wants what's best for you.'"
Learn how Pastor Michael, Traci, and the church body are making a continuing difference in Jennings, Missouri, in our complete interview podcast just below. And please pray for their efforts.