When it comes to telling others about the offer of eternal life through Jesus Christ, there are evangelists, pastors, and missionaries to far away countries. But how do you reach a people group that has what might be considered an unusual affinity? Geeks
(podcast & videos further below)
First off, let's define the word: "A geek is merely a person who is very much – I won't say obsessed – but very much in tune with what we call 'Geek Culture' – things involving comic books, video games, anime, and movies and fantasy books," explains Dallas Mora, who along with his wife, Celeste, lead the Christian outreach Geek Devotions.
An insult?
These days the term geek is not necessarily viewed as a put-down says Celeste. "Geeks are beginning to own the word geek and they're going, 'Yeah. I'm a geek. I like this, this, and this."
If you don't 'speak geek' – and don't understand what is so important in their lives and socializing, trying to tell them about Jesus can be like speaking a foreign language. Celeste explains there are "multiple geek sub-languages" depending on personal areas of interest. And "we speak many forms of geek," adding "we're called to love people, so that's what we do." Besides conventions, the Moras are also active on YouTube.
Over-the-top Christian tactics
Dallas shares an event that helped shape their outreach ministry. Years back, they were in line at a con (convention), just talking to people, when a street preacher approached with his verbal guns blazing. He "was just there yelling and screaming at them, shouting at them, saying, 'You're going to hell.'" Dallas says the response from geeks was like "Yeah, we know." But then those in line looked at Dallas and Celeste. "They knew that I was a pastor on-staff at a church. They knew that we're believers. And they're like 'Are you going to yell at us, too?' I was like, 'no…(chuckling) would it help?'"
Once inside the show, "it was a great time" checking out the exhibits, "but what we saw were people who were hurting – and nobody who knew Christ, who was out there, was willing to come in and just love people where they're at the way Jesus loved people where they were at."
Where are they at?
Dallas and Celeste want you to know that people in the geek world - not unlike many people - often have issues with isolation and depression, but in different circumstances. It's sometimes almost like social persecution.
Put-downs
People critically ask a geek culture person, "'Why are you into these cartoons? Why into this?' And it's something that they've grown attached to. It's almost, I don't want to say escapism, but there's been some coping mechanisms developed by being part of these different geek realms to help in dealing with trauma and deal with stress and anxiety. But because society looks down upon these things, because they're 'childish' or whatnot, they feel even more isolated." And Dallas says many he meets believe "people in the church don't care" because of pre-conceived notions about them.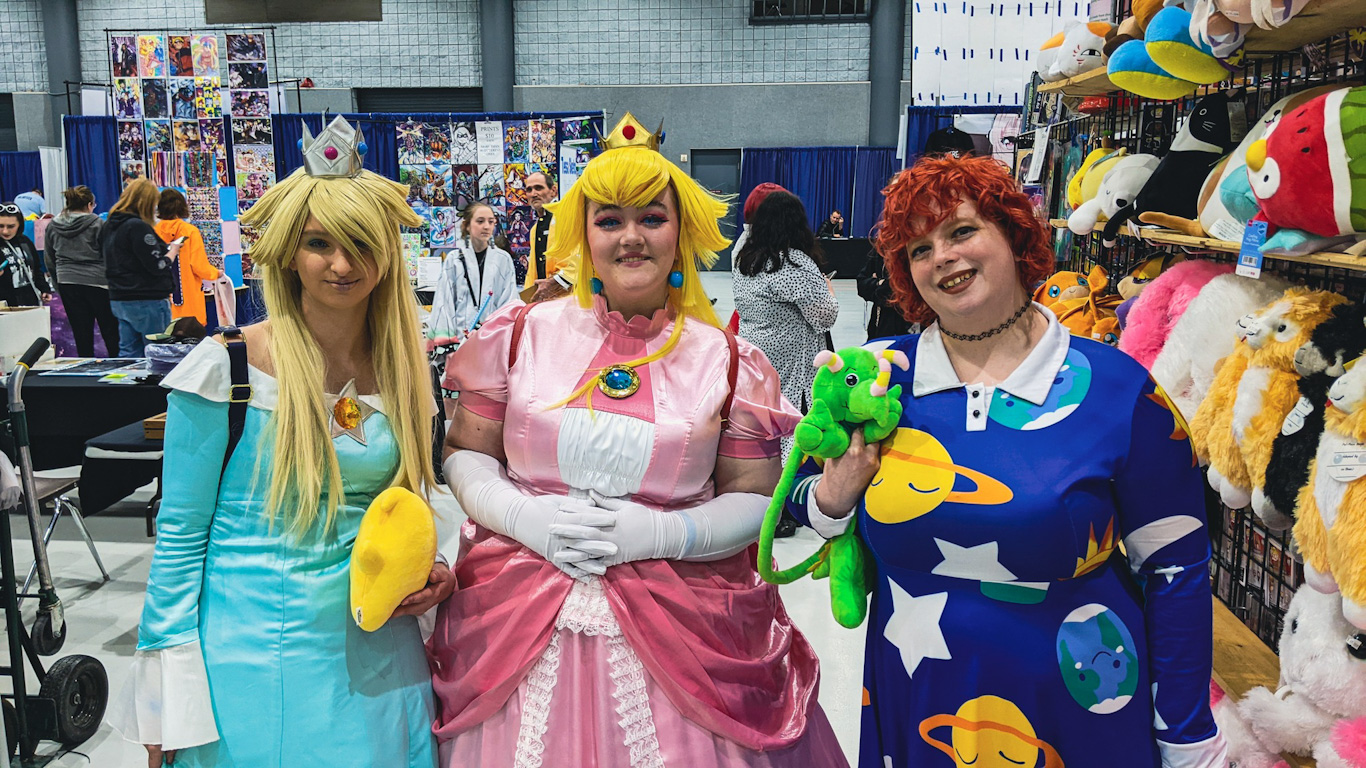 Share Jesus where God has placed you
For anyone who believes in Christ, Dallas believes there's always a local mission field: your circle of associates and friends. "Speak to the culture that you're in. People everywhere need to know about Christ. There are people everywhere who are hurting, who feel abandoned," and Dallas reminds us, "You have this precious thing called Christ, salvation…and they just need somebody to speak their own (cultural) language – presented in a way that they understand – and allow the Holy Spirit to draw them to salvation." And Celeste added a very soft, but heartfelt "yes" after that comment.
There are many challenges - and there are hopes and dreams Dallas and Celeste have for their unique ministry based in Shreveport, Louisiana. Hear about that in our complete interview podcast just below: