Harrison County, Kentucky - A massive 1,400-pound horse is encouraging kids to read. Hank was rescued by Tammi Regan, who didn't have experience with horses before discovering Hank living in a severely neglectful situation.
Tammi quickly learned that Hank was gentle. He even sports a heart on his forehead. She started taking Hank to story time at local libraries, much to the delight of children.
"I see the exchanges between horse and human. I see the smiles on kids' faces. I see their joy."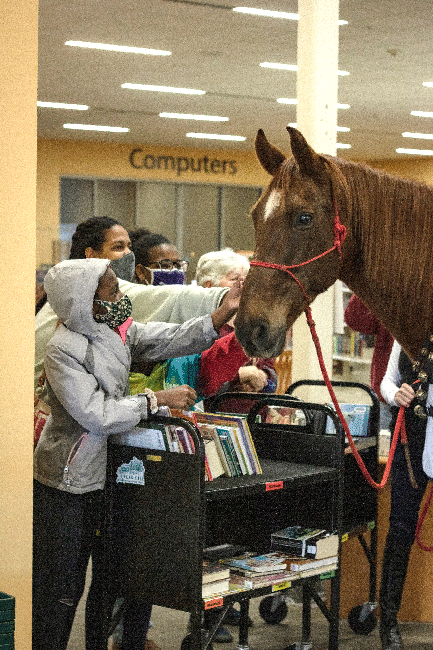 Children react with awe when he enters the library. Hank gets all the attention and love he can handle.
Tammi has rescued other horses and started the nonprofit, For Hank's Sake, as a way to not only rehabilitate and retrain the horses but to help them empower young people in the community. Pages for a Purpose is the program that aims to increase literacy and build self-esteem.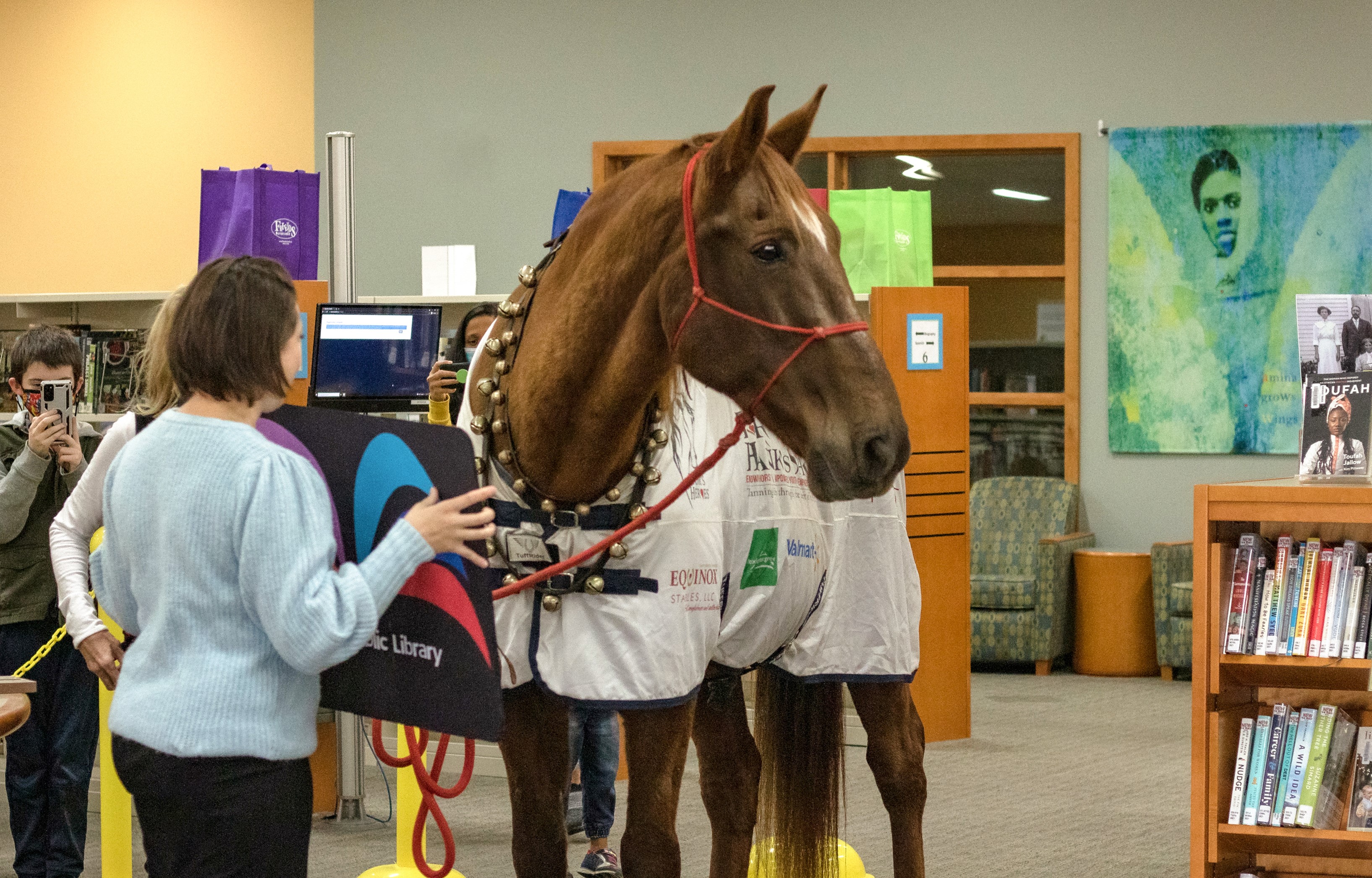 Tammi hopes that each child learns the joy of diving into a book.
Hank's adventures continue to grow. He recently received his horse-sized library card from the Lexington Public Library and volunteers at libraries all over the area.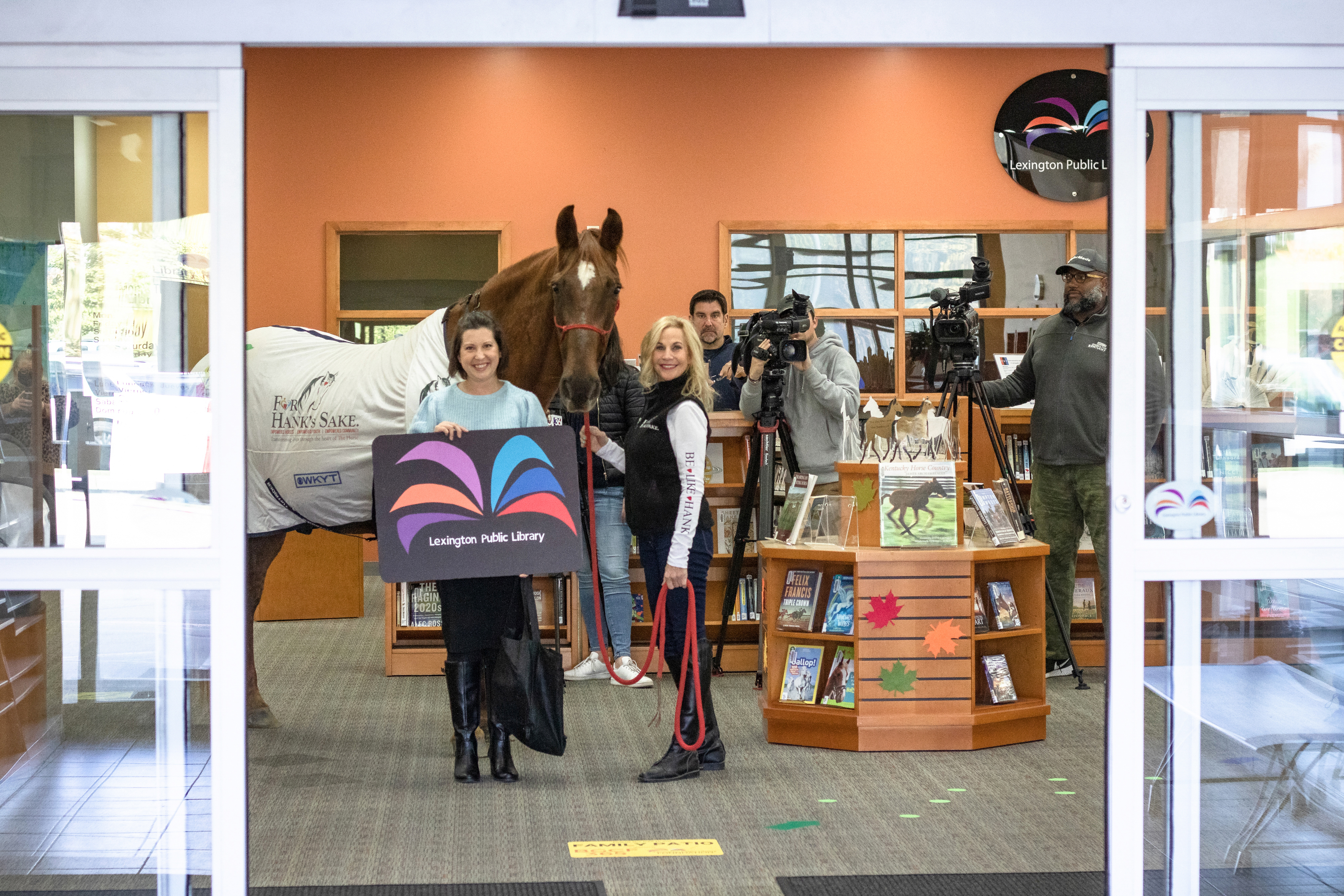 Tammi's vision for her organization is that all horses will be treated with kindness. And if those horses can teach children, all the better.
'And now these three remain: faith, hope and love. But the greatest of these is love.'
1 Corinthians 13:13 is posted on the organization's website.
Tammi loves the reactions from the children when they see Hank arrive at their library.
"I just get a giggle of delight. It touches my heart and soul. And it stays with me for days."
Hank and Tammi further help in their community by volunteering as bell ringers with the Salvation Army each Christmas season.