In 1998, church member Dan Miller shared something he believed was from God. He urged Burlington First Church of the Nazarene to purchase 4 acres of land adjacent to the church property. His idea was to plant sweet corn and sell it, with profits going to a new building for the church. Over time, Dan and others realized there was spiritually more going on than a new building project. Dan realizes, "Over the long-haul, probably that two hundred and some thousand dollars that we've raised for missions, has probably done a whole lot more good than a new building for us, you know."
As of this year, the sweet corn project has raised more than $227,000 since 1998, with the money going to missions and outreaches. "It is also something the community, as a whole, has responded to, because we're known as 'the church that sells sweet corn.' We're right on the main highway here in town. We have a ton of traffic that goes right by the church, and people know that we're the church that sells sweet corn. They might not know our name. They might not know anything about us, except for the fact that we sell sweet corn and our reputation has gotten to the point where people will say, 'this is the best sweet corn.' We have unsolicited promotion that we don't pay for, that we don't manipulate, that people just put it out there – not because we know how to grow it better – but because of what we're doing it for. That's what drives it. There's a mission behind it…we're doing something that's furthering the Kingdom of God," explains Pastor Jeff Alexander.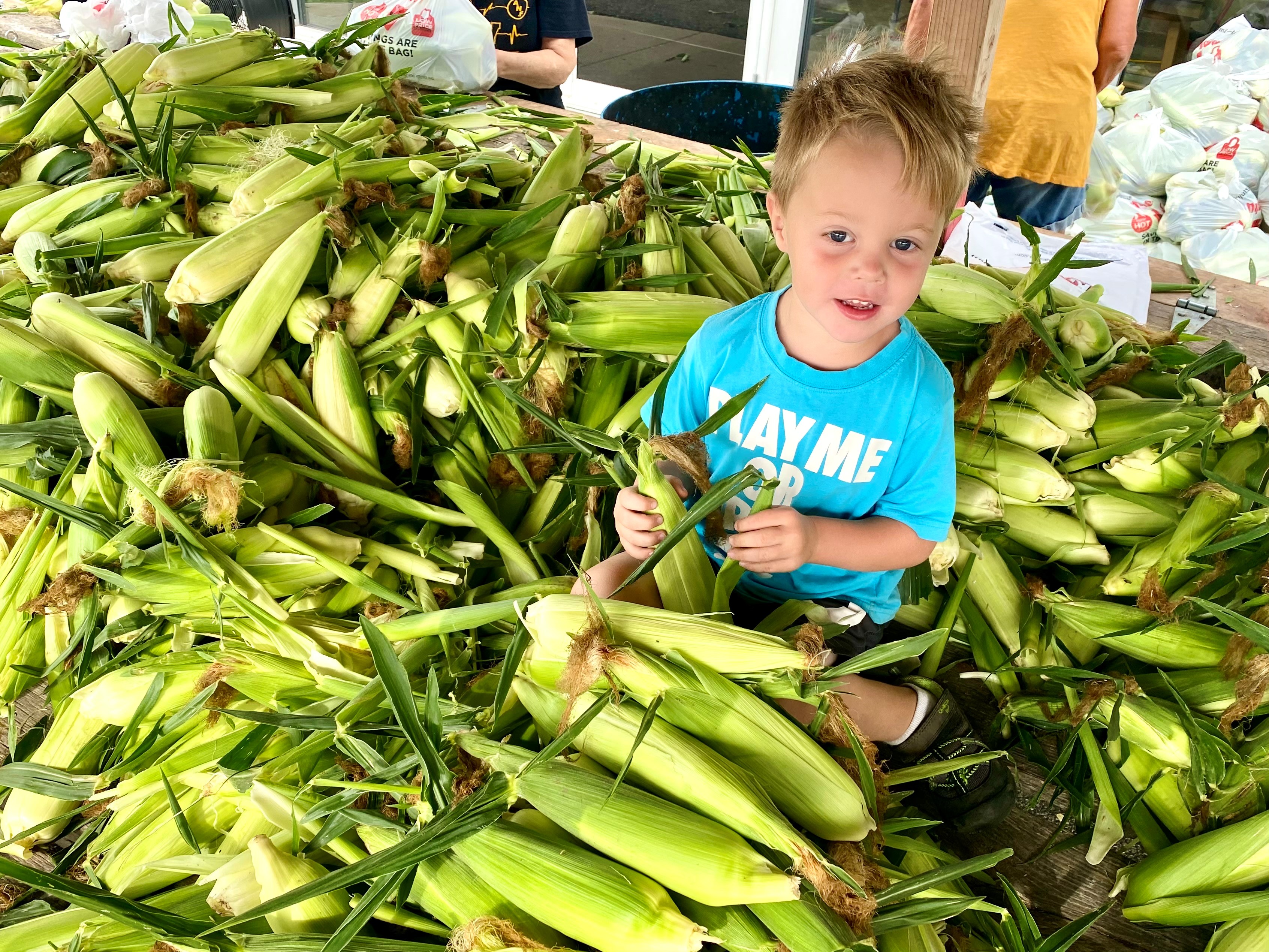 Growing and selling sweet corn is not a simple thing
"A whole lot of people in our church are involved in it and put a lot of time and effort in. Picking sweet corn is a hot, dirty job on a July morning," chuckles Dan, "And people have to stand out here and we have to bag it, sell it, clean up and it's quite the project, but it's all for the good."
Dan tends to believe God may give the church sweet corn a little extra deliciousness. "Seems like we have an awful good reputation for just the taste of it here, even more so than a lot of the other sweet corn that's grown around the area. We don't really know why," he smiles, "other that the fact I guess it's one of them things we give the Lord the praise 'cause it's all for Him anyway."
Above and beyond the money raised, Pastor Jeff feels, "It's hard work, what we do. It's not an easy process – and I think sometimes, the hard work binds us together in a way that raising money just, in and of itself, doesn't."
Our complete interview podcast just below shares the passion and confidence this rural church has for God and reaching people in His name.