Thousands of Afghan refugees remain scattered in various countries after the Taliban took control in August of 2021. Many are now here in the United States. A Christian outreach, Send Relief, has been working to help Afghan families find places to live and the mentoring they need to acclimate to life in America.
One church in New England was excited for the opportunity to bless an Afghan family. "Our church is a very young church, really have a desire to be involved in whatever way in terms of mercy ministries, justice ministries," explains Grace City Boston Pastor Brian Owen.
The mission
When they were assigned an Afghan family of five to assist there was little time to prepare and the church team knew this would be complex and involve a lot of work. "We quickly began to mobilize around 'How do we care for them? What does that look like?'"
"It's a big task to help people with no background, with no sense or context of what they're getting into…helping them kind of land in the city."
One challenge was communication. "The husband had basically done some translation work, from what I could pick up, with the U.S. (forces) when they were there," in Afghanistan. "And so, his English was pretty good. The older son's English – he could understand a bit, but everyone else was off-the-board, so there was a barrier there. Thankfully the husband knew enough to kind of navigate that space." Since their arrival, the family has been enrolled in English classes, the kids are in school, and all are eager to learn.
Grace City Boston church volunteers helped secure furnishings for the family's first American apartment, made sure the fridge was stocked with food that was acceptable in Afghan culture, and even provided pre-paid cell phones through the end of the year.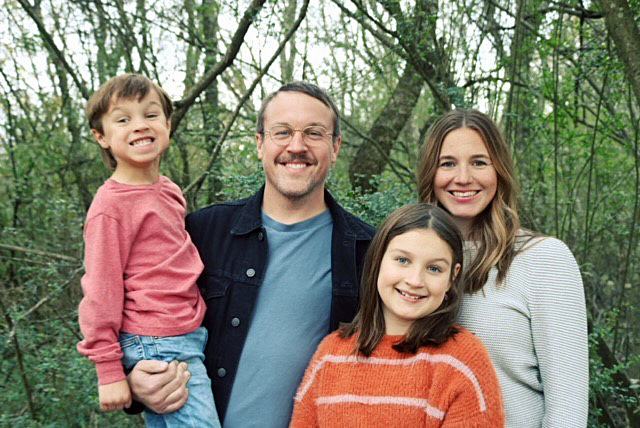 Caution
Pastor Brian was concerned about not letting the family feel they were a burden or a charity case - and in particular, "I wanted to be really careful about making sure the dad had dignity through this process. And so, I know that taking help from people, having people go grocery shopping with you … this is a man who is talented, a man who has a lot of experience, a man who is used to supporting his family – and now isn't."
Faith
"They understand we're Christians. They understand that we follow the way of Jesus and that informs everything that we do," but we serve the family without any faith "strings attached," Pastor Brian lays out. There's no big push to convert the family. It's just all about serving them in Christ's name and letting God do the rest.
Serving – in person. What can I do?
Pastor Brian shares that sometimes believers might "outsource" a mercy ministry or justice ministry, rather than taking responsibility firsthand. And he's concerned that it's possible to outsource and depart from the role and duties "Jesus really laid out for us, both in his teaching and his life in such a way that we can be disconnected" from God's best will for us.
"There's a very big difference between sitting in a living room of an Afghan family of five, hearing their story, looking into their eyes, receiving their gratitude, seeing their fear – there's a very big difference between that and simply giving money…again, which is good, but I think Jesus' call to us really requires kind of incarnational, on-the-ground," efforts to help others. So, "The question I'm asking a lot these days is 'what can I do?'"
In our complete podcast interview below, Pastor Brian tells us about the incredible experience of planting a church in Boston – and how God has guided, challenged, and blessed along the way. Grace City Boston's theme is: "Proclaiming the way of Jesus for the good of the city."