Grace Ann Norman is incredibly focused on final training for the Tokyo Paralympics 2021, which start August 24th. She is already an established triathlon competitor, with gold, silver, and bronze medals. Her typical training day sounds grueling, but she's up for it. "Wake up and do a quality swim workout in the morning. Normally that's around an hour to an hour-and-a-half." Then it's a break to "eat, refuel, take a nap," followed by a 2-3 hour bike session, topped off with a 30-45 minute run. At 23 years old and burning up so much energy, "I don't really track calories … pretty much I just eat when I'm hungry and go off of what my body tells me I need. And that's a lot of food," she laughs.
Grace explains that Cedarville University "helped me discover what I believe about Christ and define my own spiritual journey … who I was as a person, and an athlete, and as a follower of Christ."
We asked how Grace is able to get her mind and body to work together as one? "You know, it can be difficult. Sometimes a body wakes up, feels great – but my mind's not really there. Other times, my mind's there, I'm ready to kill a workout and my legs won't really follow." Keeping herself in synch, Grace says recovery from the demanding training is important, "but that also means taking time for myself."
Mind, body & spirit
Part of taking care of herself is her faith in God. "It's a part of who I am, and so that means a lot of just giving my life, my workouts, my competitions over to God … there's a lot more peace that comes with that. I'm not terrified because I know He has a plan."
"I'm in His Word. I pray. I ask His strength because, you know, it's not easy what I do. It's more of an individual sport. I have been living alone. I am away from family and so having just the comfort to know that God is always there providing the strength is just an amazing feeling - and gives you an extra piece of encouragement in knowing that whenever I step on the line for a race."
Complete podcast further below
Grace for Grace
One Bible verse that's "been particularly dear to my heart recently" is 2 Corinthians 12:9, "My grace is sufficient for you." Grace personalizes the scripture this way: "God gives us our daily bread each day – and it's not worrying about the next week or the week following, or even tomorrow, but it's depending on God's grace to get through each day, to get energy, what I need, in order to complete what I've set out to do and what His plans are for me."
Grace was born with Congenital Constriction Band Syndrome, which resulted in the amputation of her left leg below the knee, as well as her right big toe, when she was very young. Despite that, she competed in track & field and cross-country in high school.
As for the future, after the Paralympic competition, Grace is considering a career in nursing, helping others. She's a graduate of the nursing program at Ohio's Cedarville University. The school's coaches also guided her competitive running, which reached an elite level. And equally important, Grace explains that Cedarville "helped me discover what I believe about Christ and define my own spiritual journey … who I was as a person, and an athlete, and as a follower of Christ."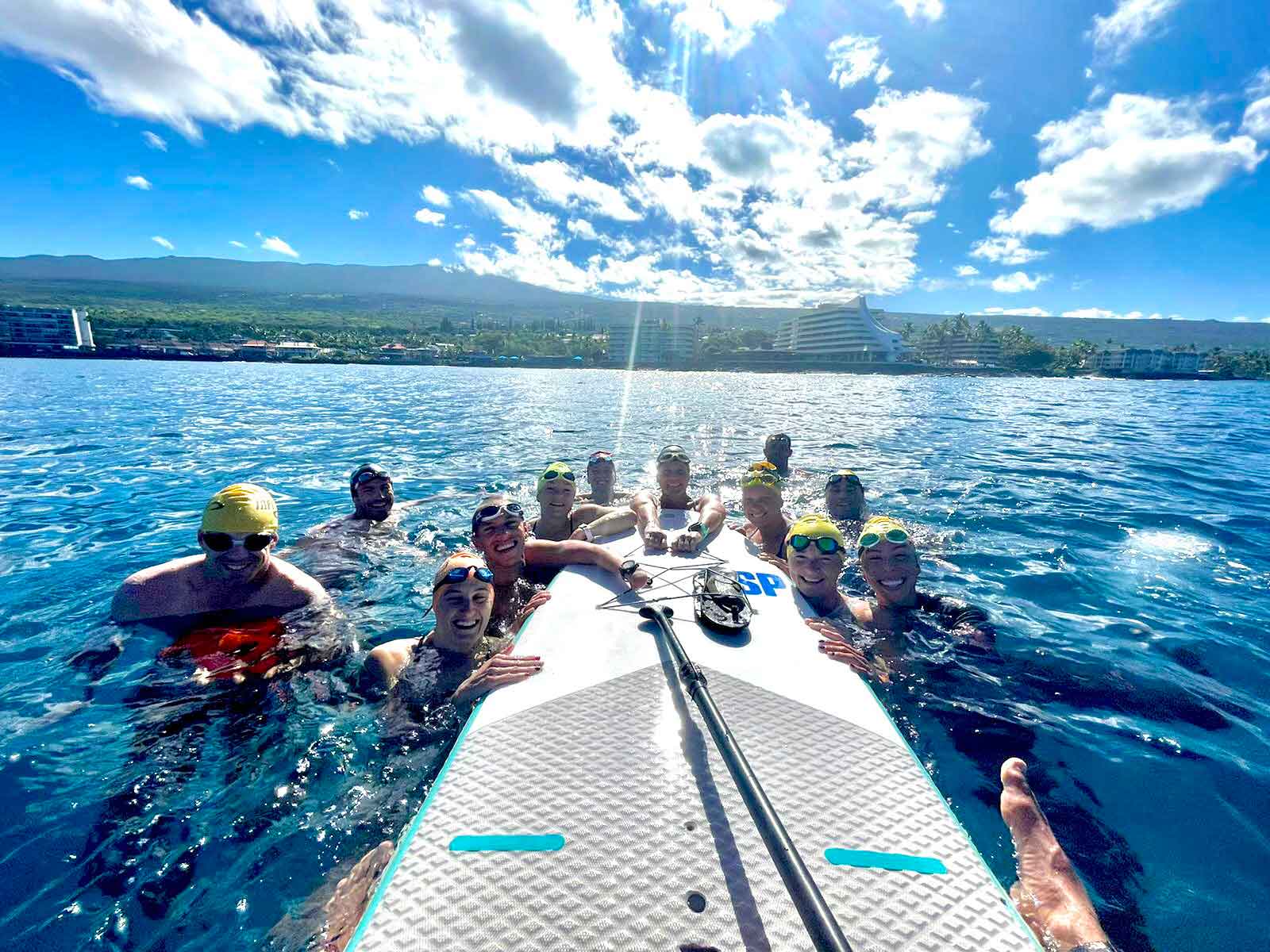 And on our podcast
There's much more to share in our complete podcast below. Grace offers her take on the current buzz-topic of athletes' mental health and she describes the way she focuses with cues, "seeing yourself into the moment and the now, instead of getting caught up in what's coming next" during a triathlon. You'll also hear her advice about the importance of setting goals for yourself in life, including those goals that are "way out of our comfort zone … and not setting limits on you or what God can do through you."