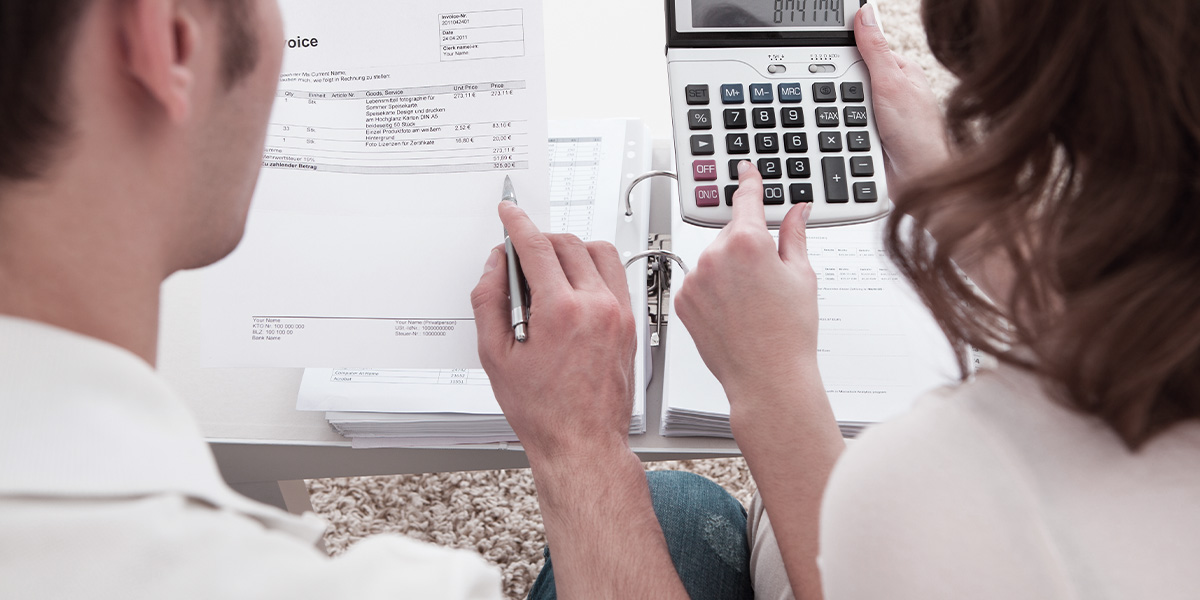 So again I say, each man must love his wife as he loves himself, and the wife must respect her husband. – Ephesians 5:33 NLT
During the first seven years of my marriage, the number one thing my wife and I fought about was money. We clashed over purchases and expenses often. Many times, we were in the dark about what the other person was buying until it was too late to make a return. As a result, we racked up a five-figure debt (and a good amount of hard feelings) before realizing we were both on the same team and needed to work together to get out of the hole we dug ourselves into.
Maybe you can relate to what I'm talking about here. Perhaps you and your husband or wife are in the middle of a fight even as you read these words. As a pastor, I work with many couples who are struggling to get on the same page about their finances and are so frustrated with their spouse that they've even thought about getting a divorce.
No couple walks down the aisle, hoping to fight a lot about money. So what can you do as a married couple to talk about your finances in a way that leads to fewer fights and more fixes for the challenges you're facing?
In this verse, the apostle Paul summarizes his teaching on marriage. Paul's instructions to the Ephesians were counter-cultural to what many of them had encountered in ancient Rome. Instead of each spouse fighting for what they wanted, Paul encouraged both spouses to give the love and respect to each other they would want to receive. Paul uses the words 'love' and 'respect' as the foundation of how our Heavenly Father wants us to treat our spouse.
If we're going to have better conversations about money, we've got to begin by placing our marriage before our money. Of course, you will disagree over how to make and spend money, but you must agree that your marriage matters more than your money. Put your money in its proper place so it doesn't take you, or your marriage, to a bad place.
As you talk with your spouse about your finances, work together to create a budget. Schedule a time weekly to go over your budget and make adjustments as needed. Decide where it is wise to consult with your spouse before making a purchase and where there is freedom. Work with a financial advisor to create a long-term financial plan. Build relationships with godly couples in your church who can give you insight into their best financial practices and who can support you as a couple when you're struggling financially or when you both need to get on the same page. If you find the tension around money continues to get worse, consider meeting with one of your pastors or a Christian counselor for additional help.
Finances will cause stress in your marriage from time to time, but that stress doesn't have to lead to an all-out war or divorce. Instead, show your spouse the same love you show yourself and give them the respect you hope they will give you. Remember what first drew you to your spouse, what you love about them, and the good things inside of them. When you keep those things in mind, you'll not only be able to get out of any bind together, but you may find your relationship growing stronger through the struggle.
Dig Deeper
1. What about your finances is causing the most stress in your marriage?
2. Schedule a time for you and your spouse to meet each week to talk about your budget and how you're doing financially.
3. Who are a few people you can connect with as a couple who can come alongside and support your marriage as you work on your money and relationship?