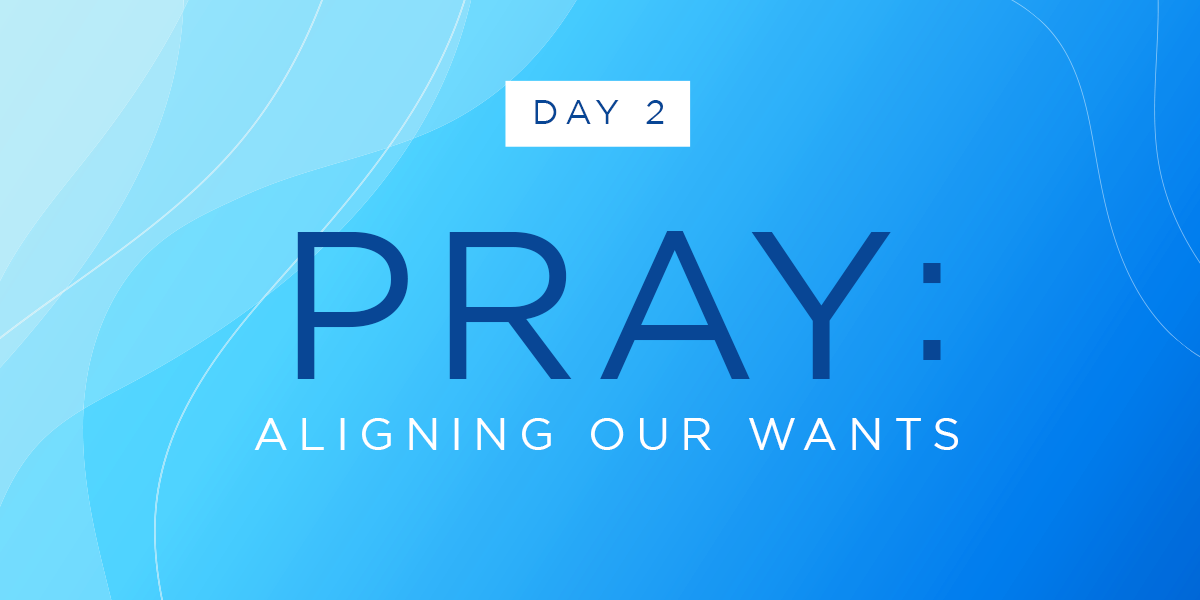 Pray: Aligning Our Wants
Throughout his Gospel, Matthew talked about the difference between heaven and earth.
Can we please stop for a moment and acknowledge that, on most days, our way of doing things is quite different than God's? This is simply an ever-present struggle for me. I am forever having to reorient my will and desires to His.
This is why I need to begin my day in prayer, realigning myself with God's renown, His kingdom agenda, and His will. Praying that God's kingdom will work its reality in my life is like laying my human nature on the chiropractor's table and getting a spiritual adjustment. A crack here, a this-won't-hurt-too-bad there, and I'm back in alignment with the heart of Christ. Unfortunately, I do find that I tend to slip out of spiritual alignment faster than most. Which is one of the reasons I'm looking forward to reflecting on the second half of the Lord's Prayer with you. It's a glorious invitation to fully depend upon our heavenly Father.
Read Matthew 6:9-13.
The Lord knows we have daily needs that must be met and issues that come up in our relationships that require forgiveness, as well as trials and suffering that can tempt us to turn away from Him.
Daily Bread
For the Jewish audience of Jesus' day, a prayer for daily bread would have brought to mind the manna God provided for the Israelites in the wilderness. The strong connection to Exodus 16 and other emphases on our heavenly Father meeting our physical needs in Matthew further reinforces the thought that "daily bread" is directly related to God's care for our physical needs.
Personal Reflection: How does praying for God to meet your basic needs put you in a posture of dependence on your heavenly Father? Why is this good?
Forgive us our debts
Luke's Gospel uses the word sins instead of debts (Luke 11:4), but basically the words are used in the same way. However, Matthew's terminology gives us a picture of how our sin makes us debtors to God, carrying a debt we cannot possibly repay. This language gives us a slightly different perspective: Our debt before God is forgiven because Christ paid our debt on the cross.
When I don't seek God's forgiveness as a regular part of my prayers, I not only minimize my sin, but I also unintentionally minimize the richness of His mercy and grace in my life.
Personal Reflection: How does confessing your sins and regularly asking for God's forgiveness give you a greater appreciation for His mercy and grace in your life?
Lead us not into temptation; deliver us from evil.
The Book of James helps us determine what this section of the Lord's Prayer means. According to James 1:13-15, what does James tell us God will never do?
We must read verse 13 of the Lord's Prayer in the light of knowing God doesn't tempt us to sin, and that trials and hardship can strengthen our faith and deepen our relationship with Jesus. John Stott offered this possible interpretation of that verse: "Do not allow us so to be led into temptation that it overwhelms us, but rescue us from the evil one."1
Read Matthew 6:12,14-15.
Studying this passage reminds me that unforgiveness obstructs my prayers because it minimizes my acknowledgment of the compassion and grace Jesus has shown me. Forgiving others is so essential to receiving our own forgiveness because anything less reveals we don't understand how much we've been forgiven and how deep God's compassion is for us.
Personal Prayer: Is there anyone you need to forgive? If so, do that now and confess your own need for God's forgiveness.
---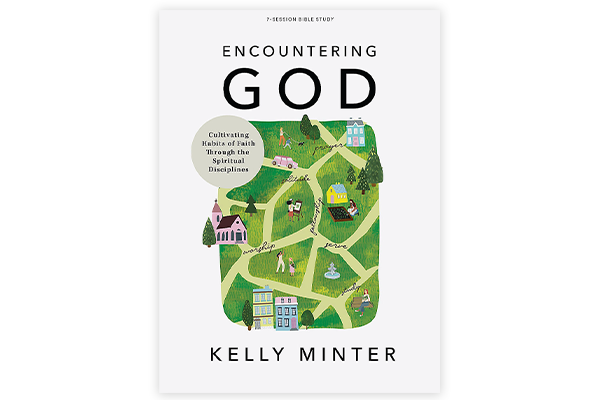 Excerpted from Encountering God Bible Study, Lifeway Press® • © 2021 Kelly Minter
For more of this study, including teaching videos by author Kelly Minter, visit lifeway.com/encounteringgod.