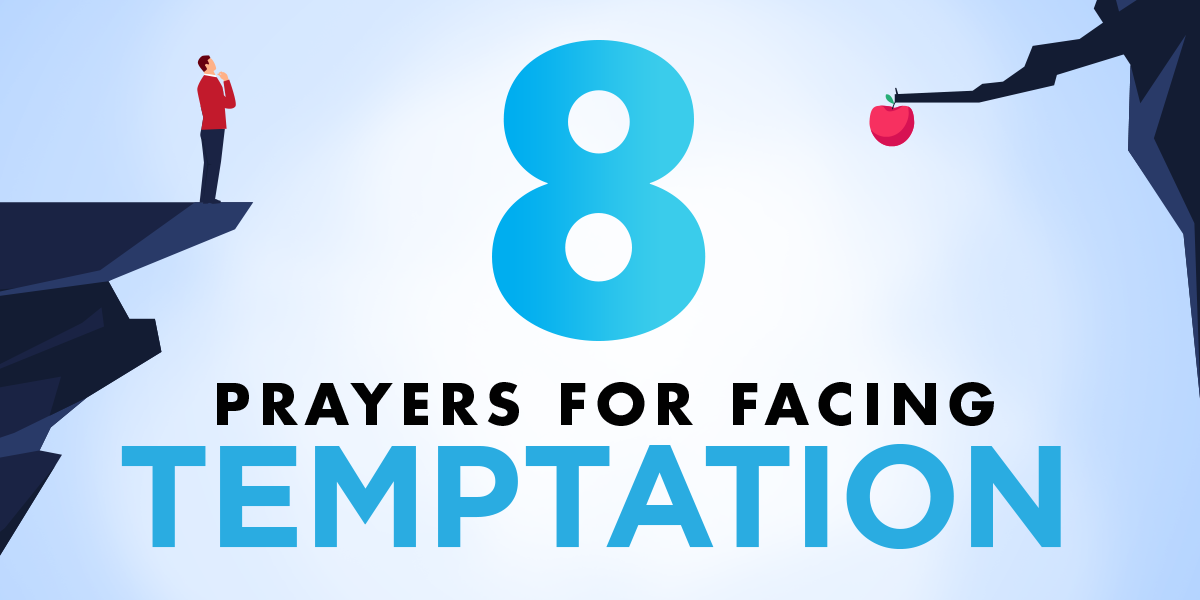 Everyone faces temptation at one time or another. Not everyone is tempted by the same things, but we all have the same pull to do things that offend God, hurt us and others. If you feel a tinge of guilt right now don't worry, temptation by itself isn't a sin. It's giving in and entertaining temptation that becomes sin. Jesus has given all his followers the power to overcome temptation. We've provided 8 scripture-powered prayers to help you walk through and overcome your own temptations.
---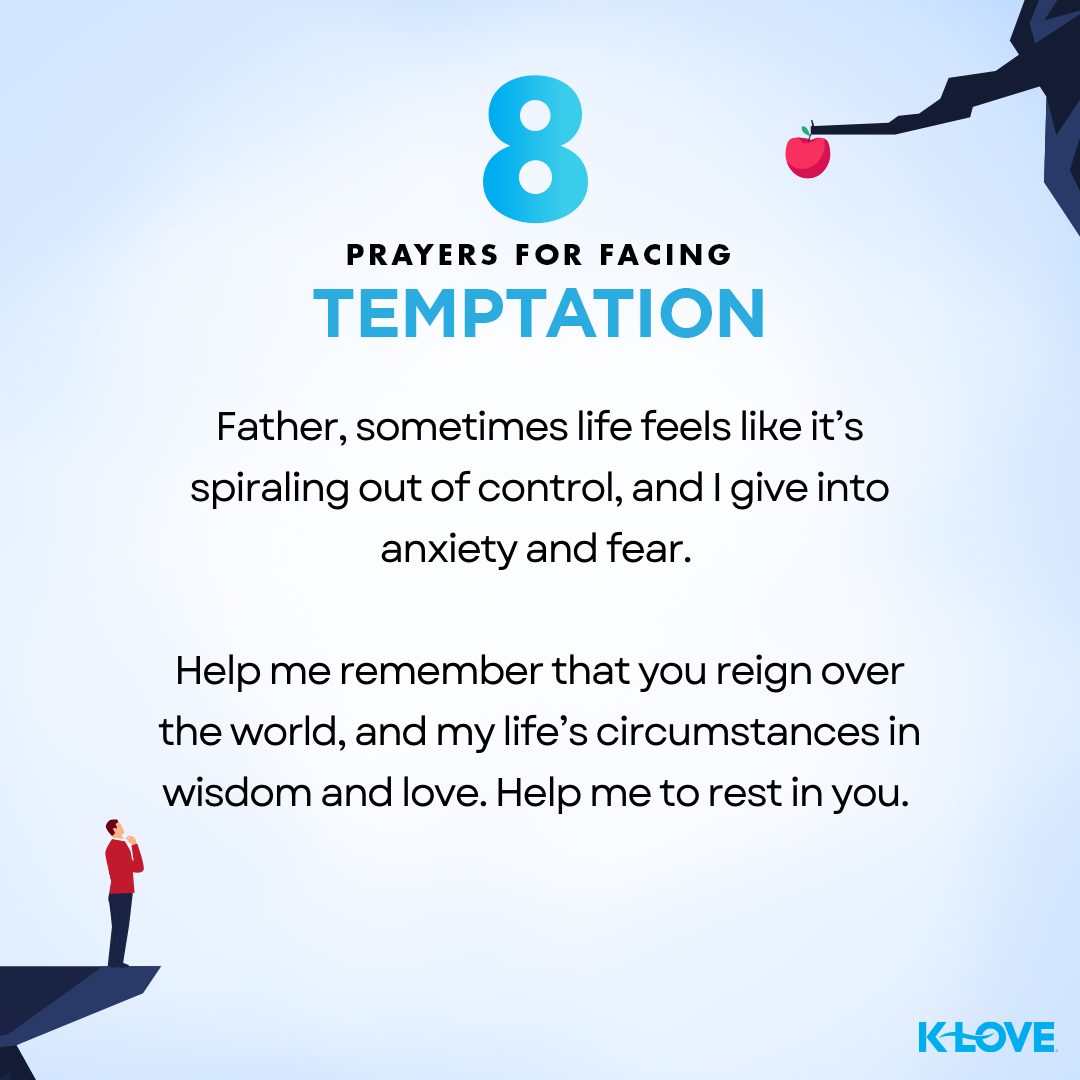 He says, "Be still, and know that I am God; I will be exalted among the nations, I will be exalted in the earth."
- Psalm 46:10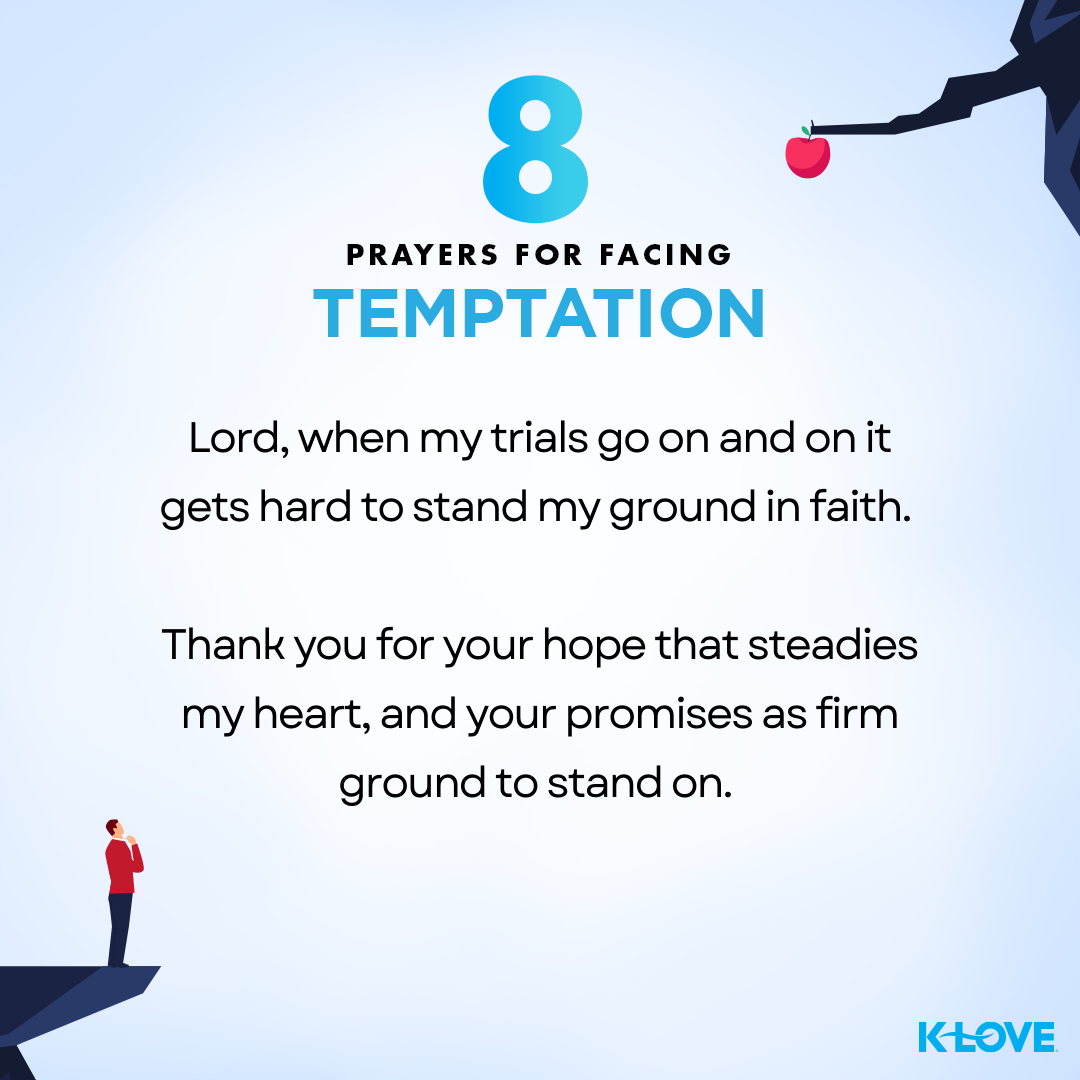 Blessed is the man who remains steadfast under trial, for when he has stood the test he will receive the crown of life, which God has promised to those who love him.
- James 1:12
---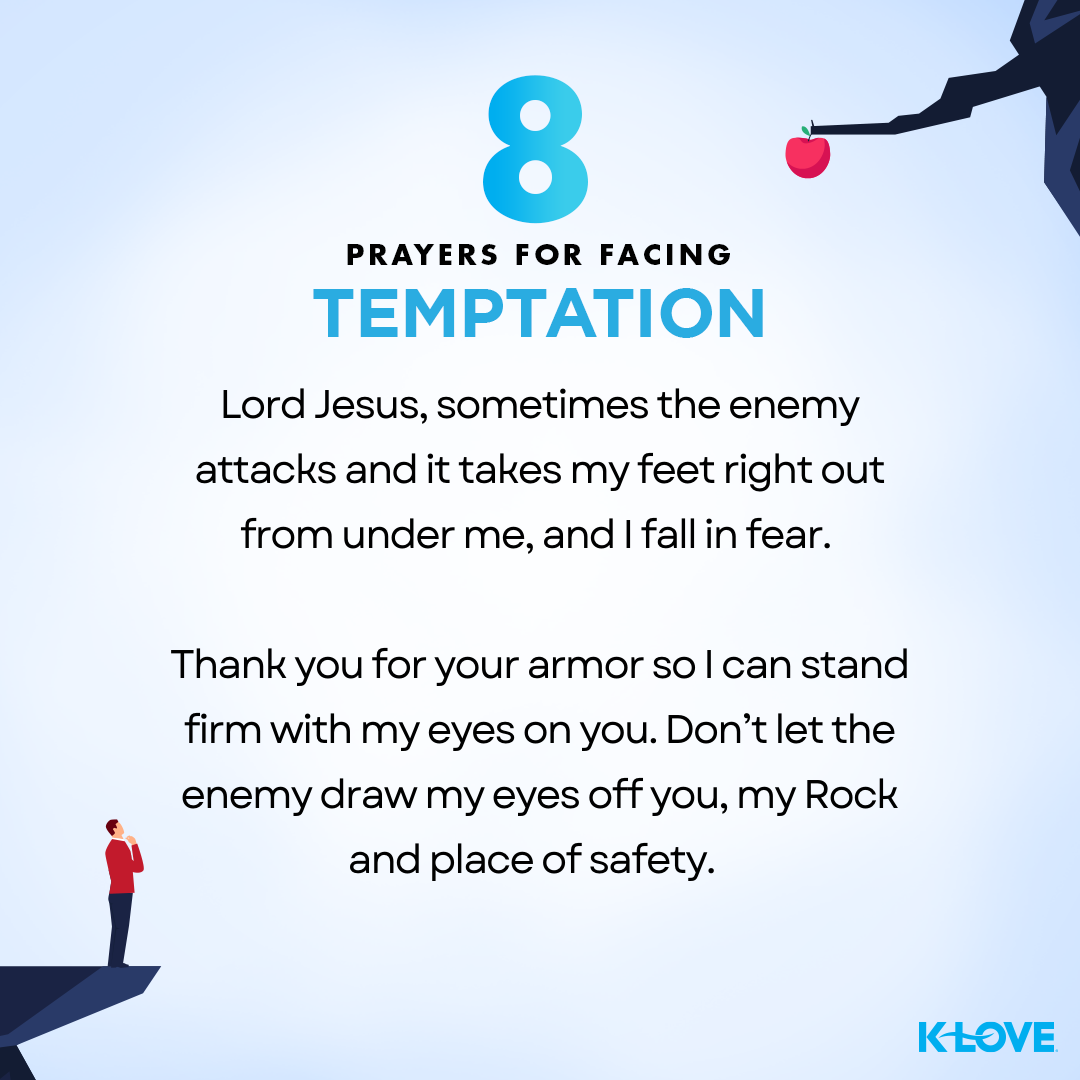 Therefore, take up the whole armor of God, that you may be able to withstand in the evil day, and having done all, to stand firm.
- Ephesians 6:13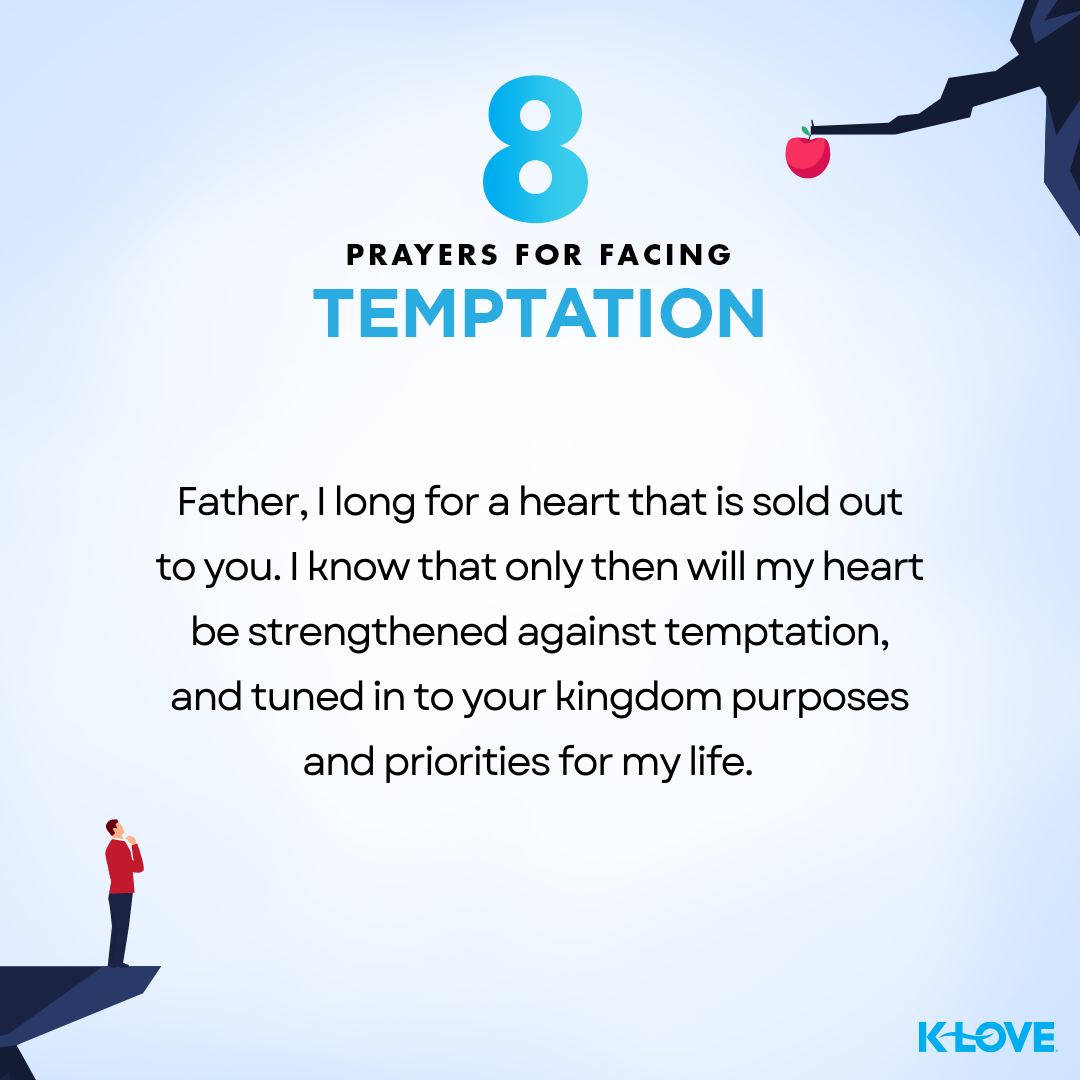 Keep your heart with all vigilance, for from it flow the springs of life.
- Proverbs 4:23
---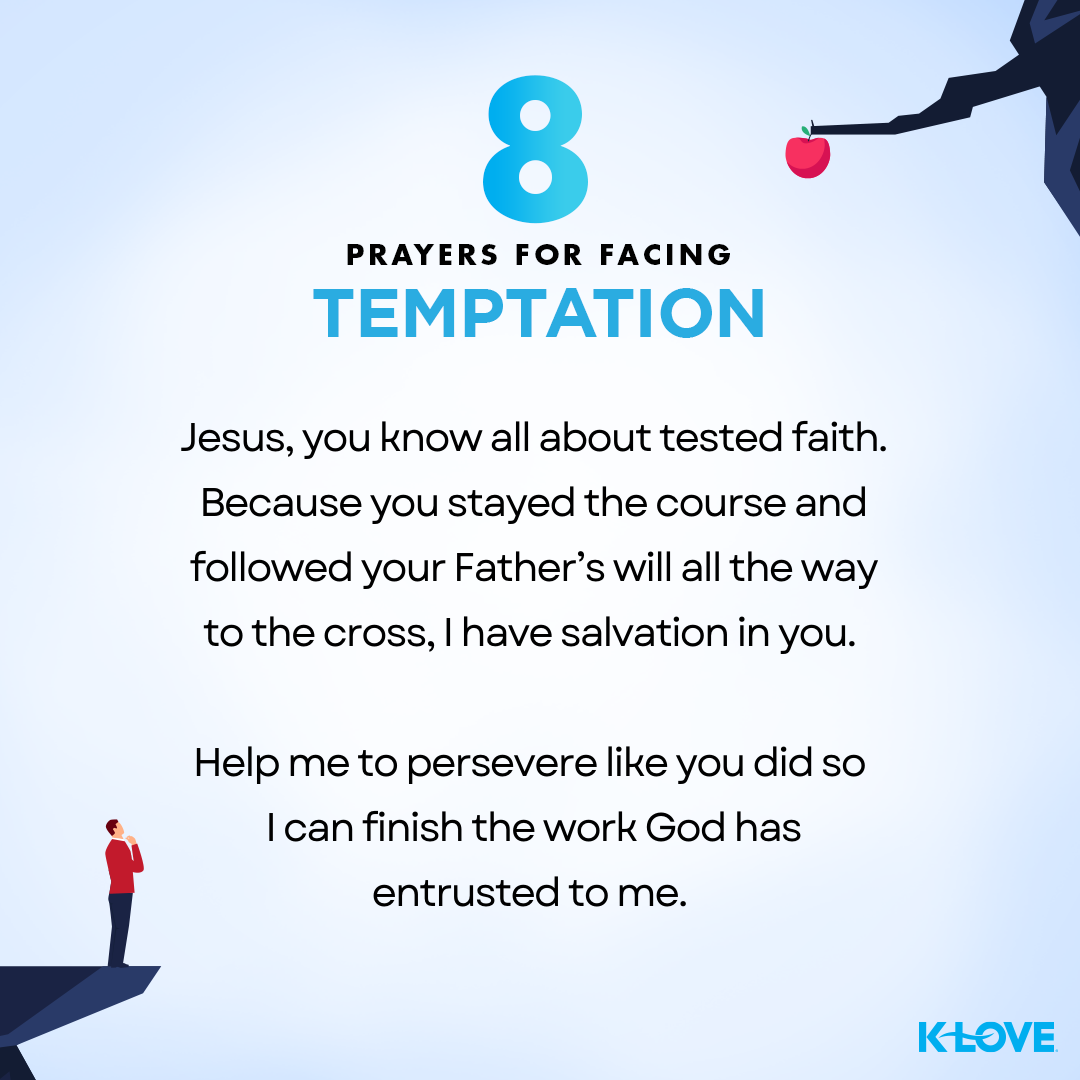 For you know that the testing of your faith produces steadfastness.
- James 1:3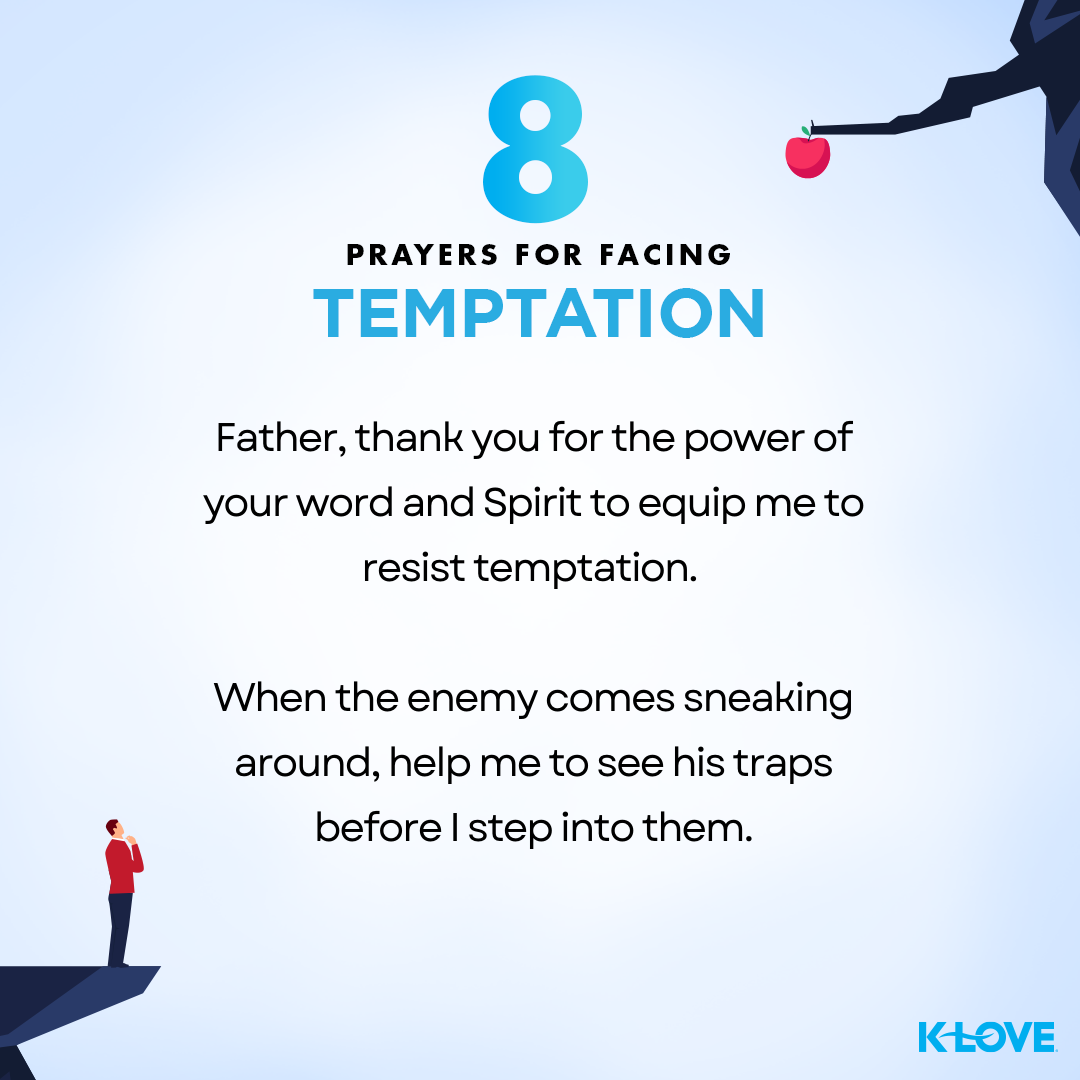 When the devil had finished all this tempting, he left him until an opportune time.
- Luke 4:13
---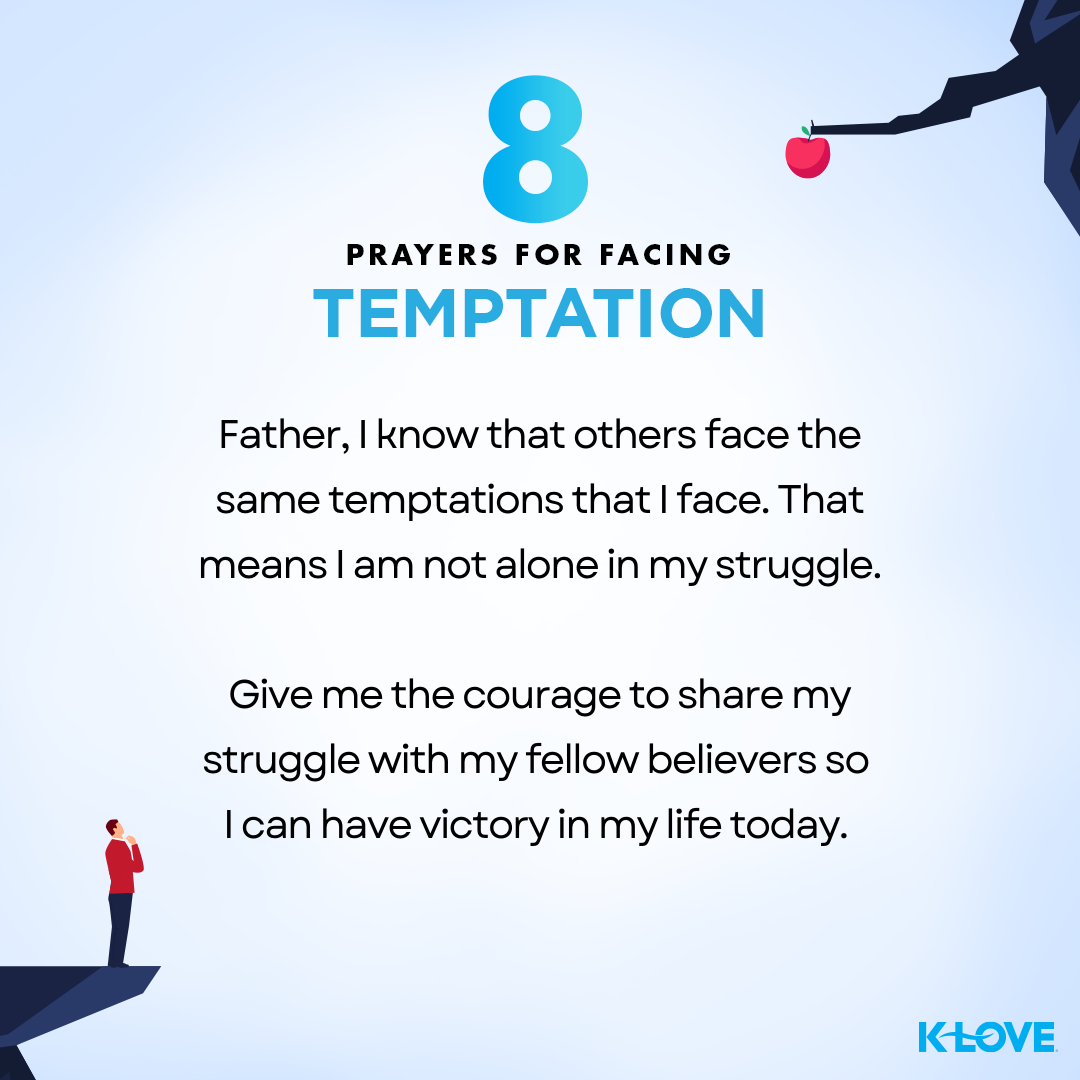 The temptations in your life are no different from what others experience.
- 1 Corinthians 10:13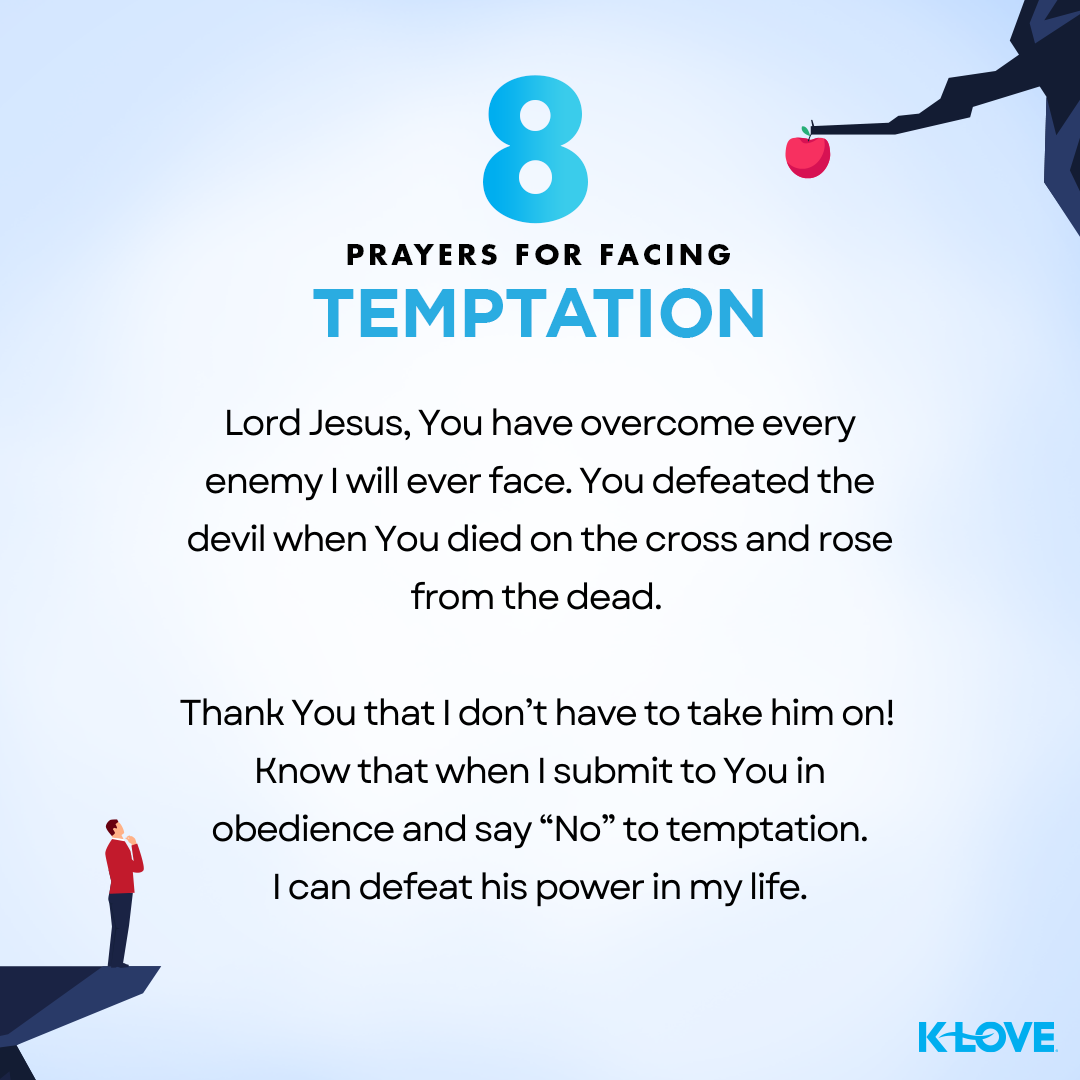 Submit yourselves, then, to God. Resist the devil, and he will flee from you.
- James 4:7