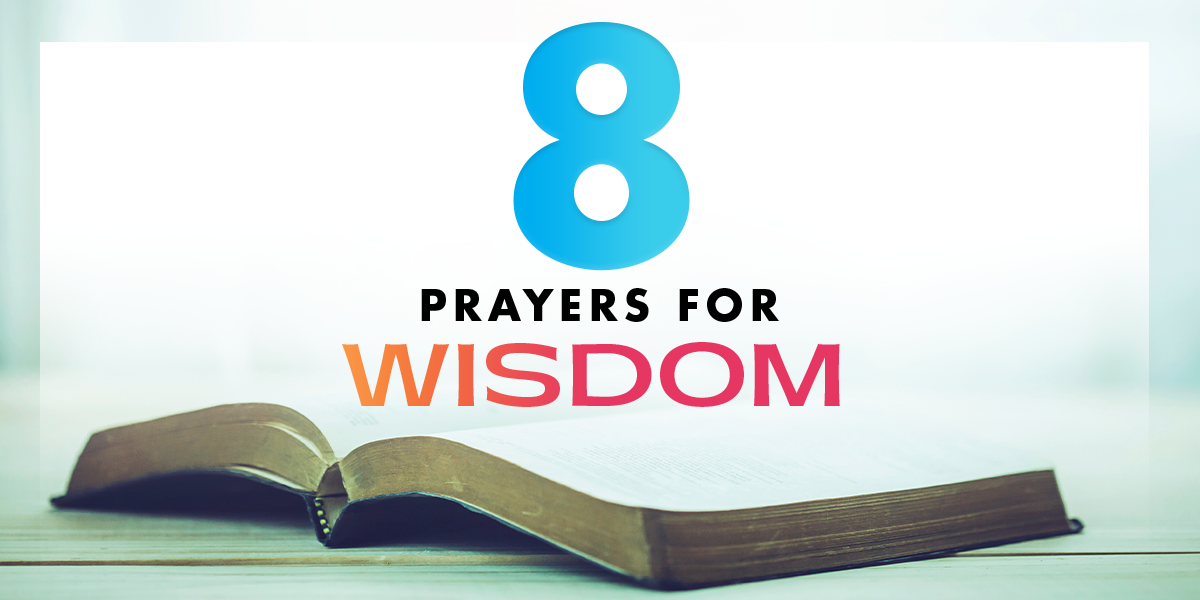 What is Wisdom? Wisdom doesn't mean you are the most intelligent person in the room. The bible defines wisdom simply as the proper application of knowledge at the right time. While this does include choices of right and wrong, on a broader level, it's the ability to make subjective life decisions such as should I take this job? Should I marry this person? Wisdom needs to become a part of who we are and not just a situational tool. Making wisdom a part of yourself is only possible by intimately getting to know the author of wisdom. God invites us to learn wisdom by getting to know him better. The following prayers are an invitation to know and enter wisdom personally.
---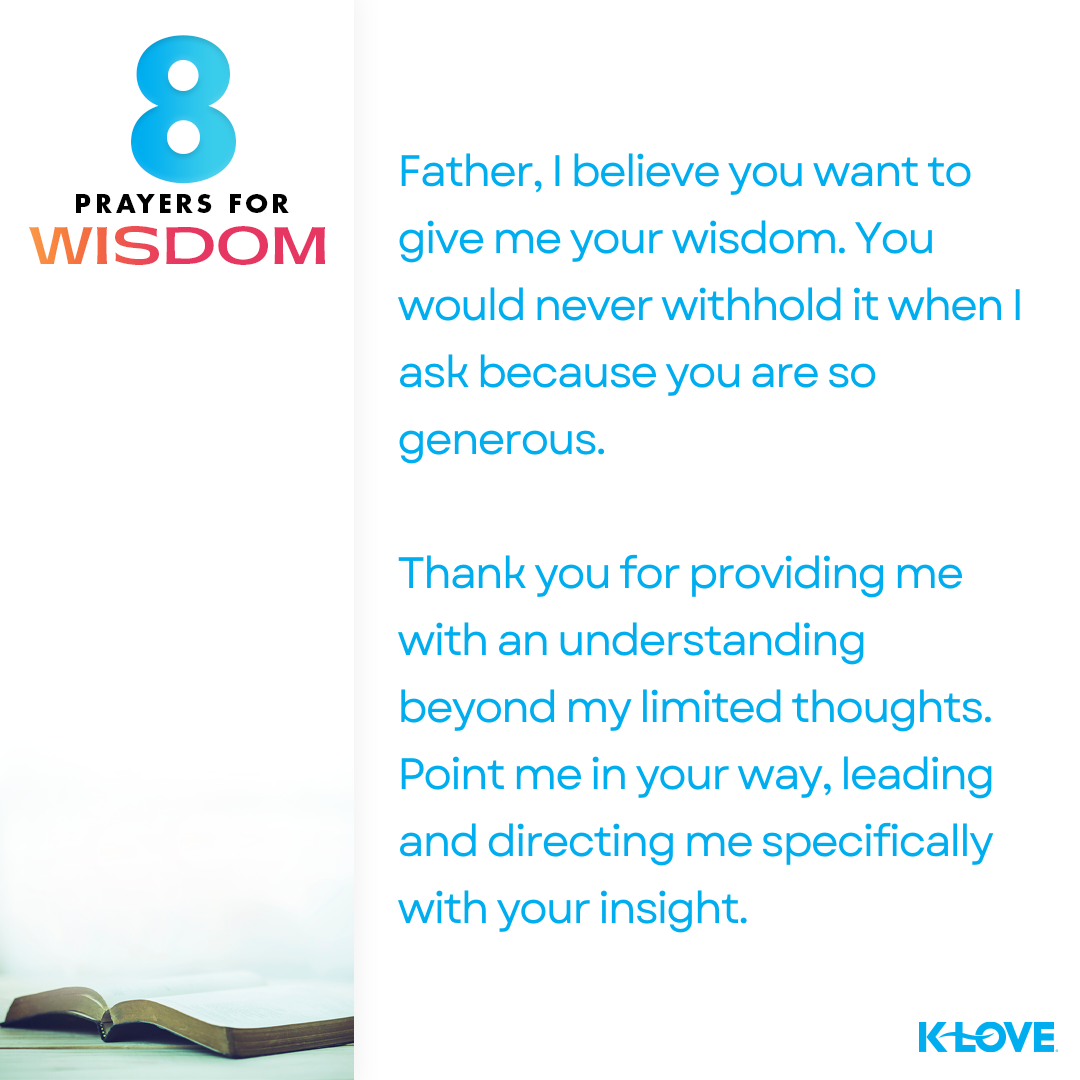 GOD GENEROUSLY GIVES WISDOM!
If you need wisdom, ask our generous God, and he will give it to you. He will not rebuke you.
– James 1:5 (NLT)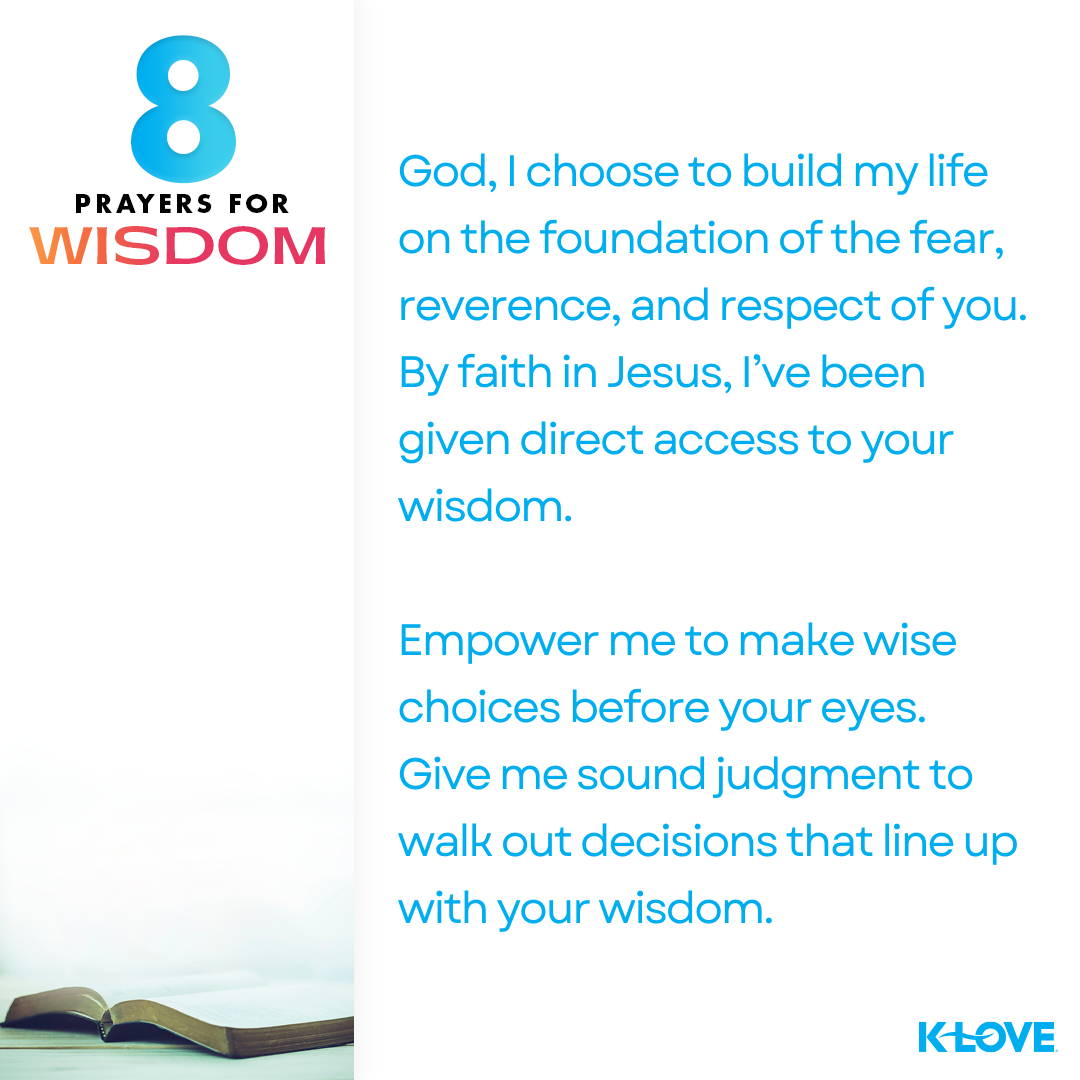 WISDOM BEGINS WITH REVERENCE!
Fear of the LORD is the foundation of wisdom. Knowledge of the Holy One results in good judgment.
– Proverbs 9:10 (NLT)
---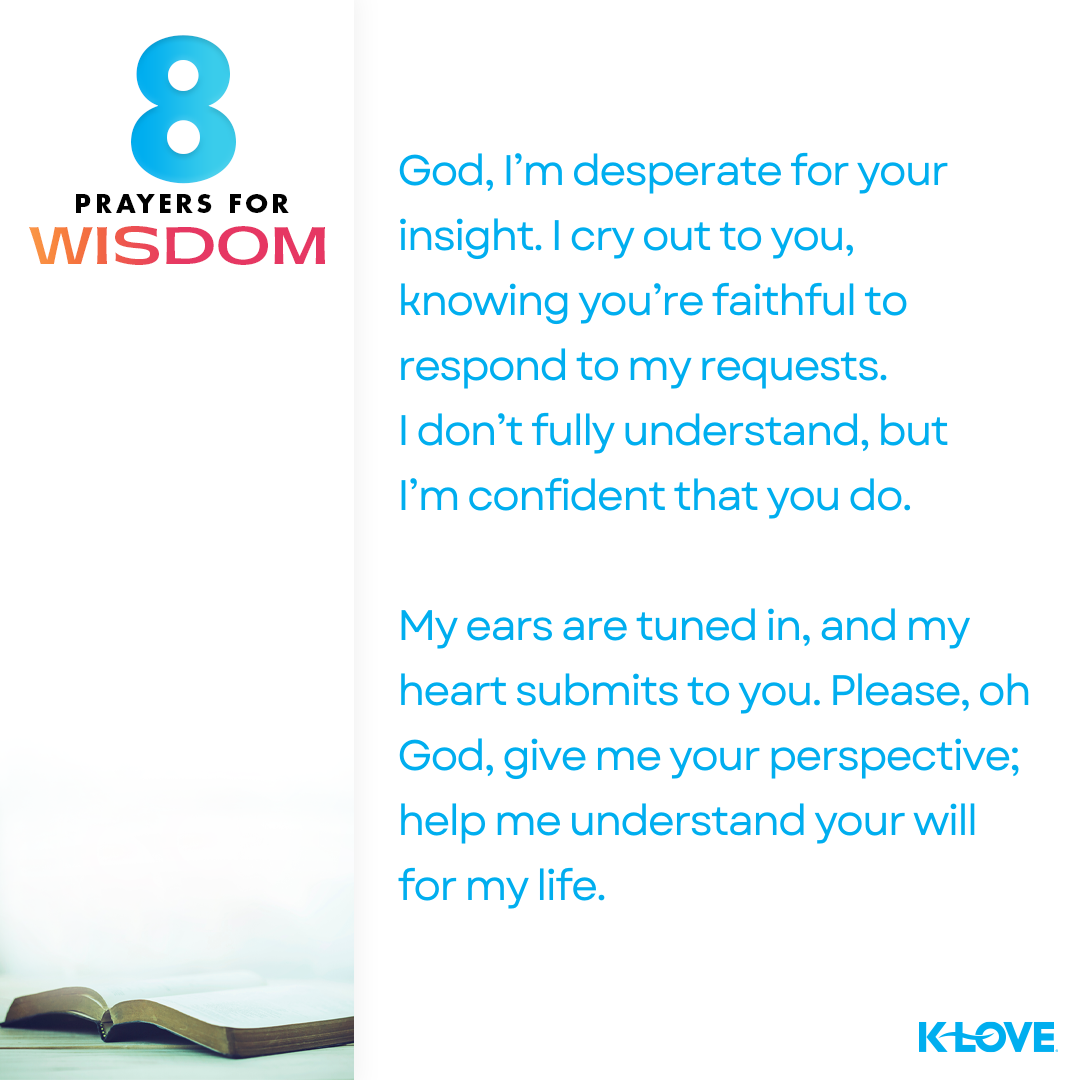 FINE-TUNING OUR EARS!
Tune your ears to wisdom and concentrate on understanding. Cry out for insight and ask for understanding.
– Proverbs 2:2–3 (NLT)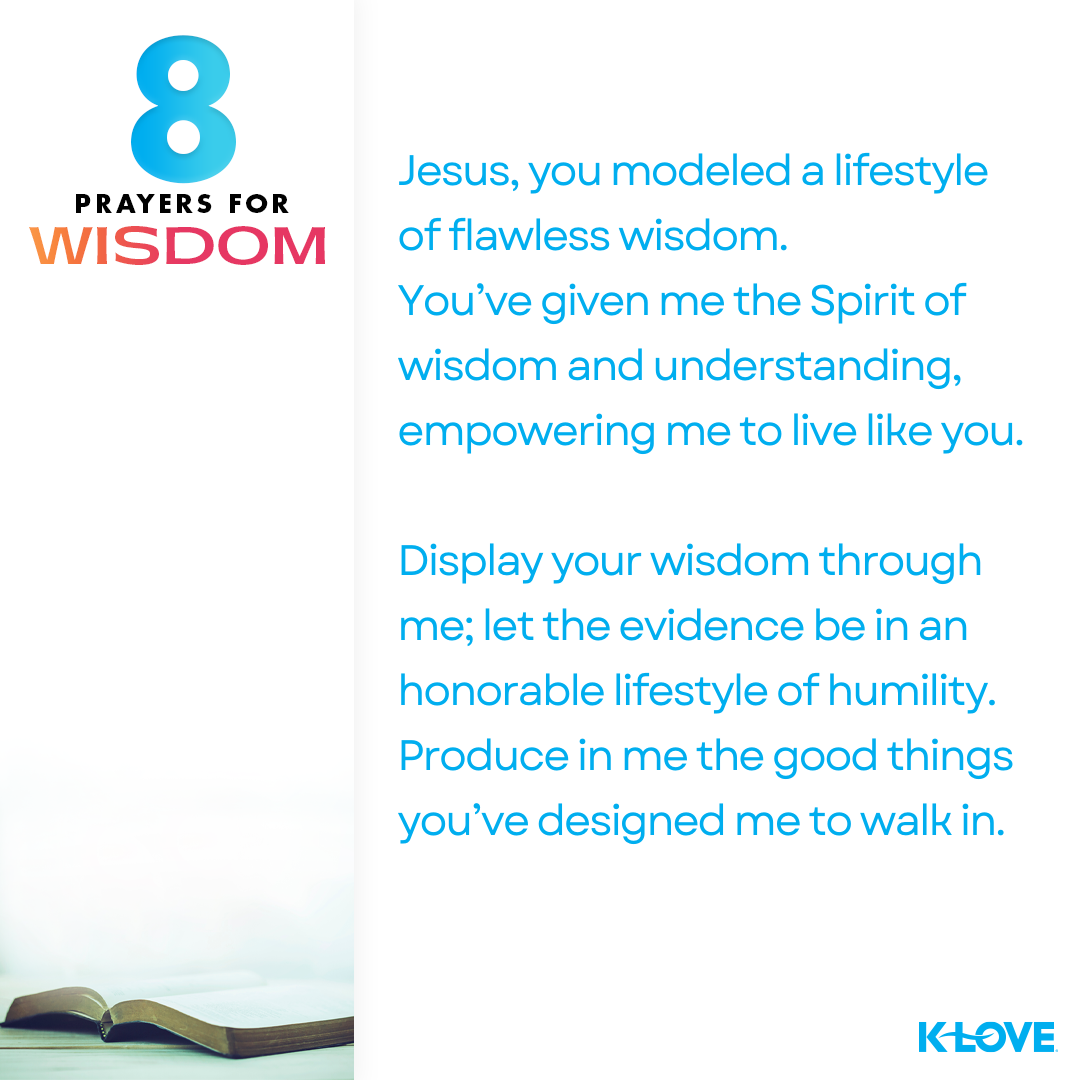 WISDOM AS A LIFESTYLE!
If you are wise and understand God's ways, prove it by living an honorable life, doing good works with the humility that comes from wisdom.
– James 3:13 (NLT)
---
WISDOM OF SELF-CONTROL!
A person without self-control is like a city with broken-down walls.
– Proverbs 25:28 (NLT)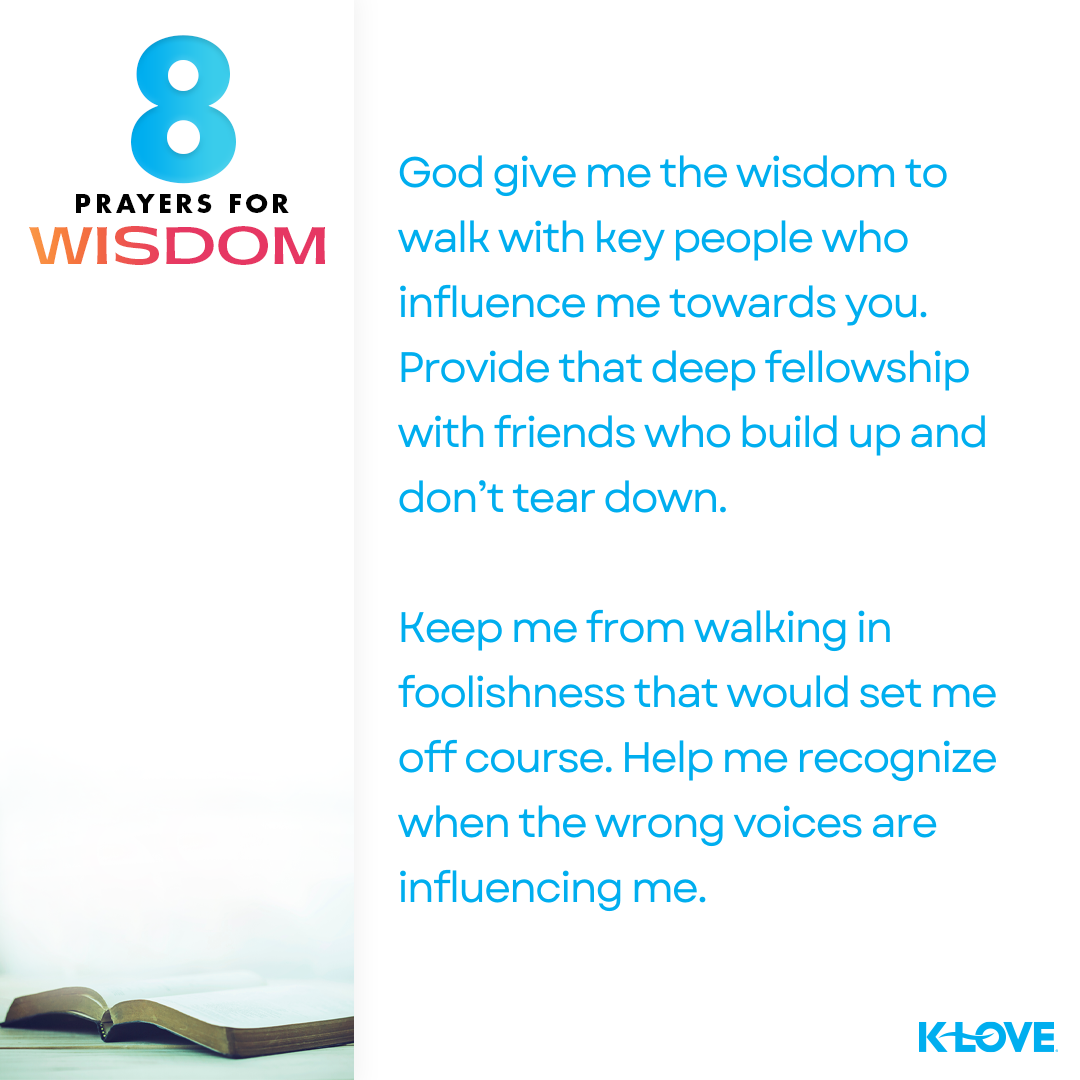 WISDOM FINDS GOOD PARTNERSHIPS!
Stay away from fools, for you won't find knowledge on their lips.
– Proverbs 14:7 (NLT)
---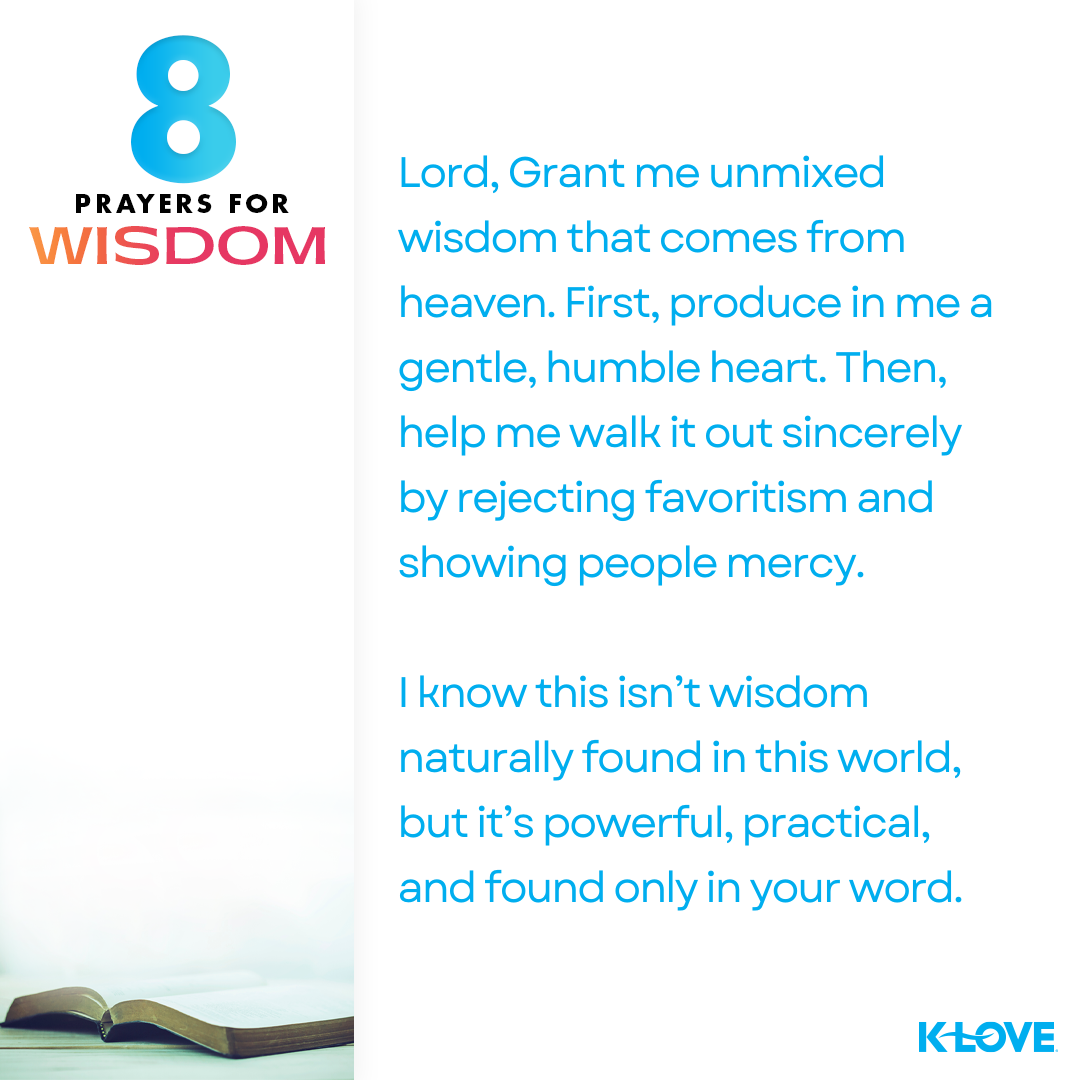 HEAVEN'S WISDOM IS PURE!
But the wisdom from above is first of all pure. It is also peace loving, gentle at all times, and willing to yield to others. It is full of mercy and the fruit of good deeds. It shows no favoritism and is always sincere.
– James 3:17 (NLT)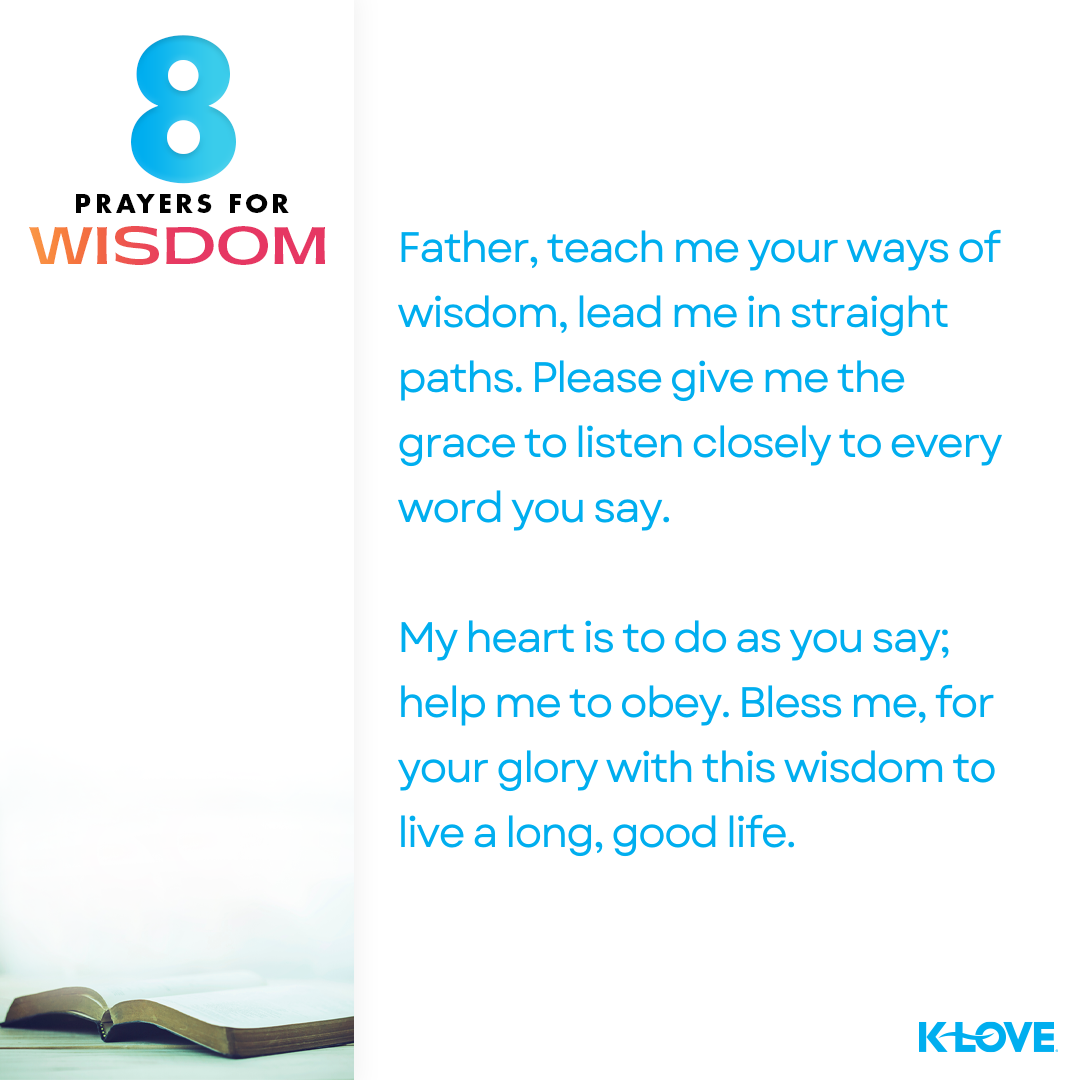 A LONG GOOD LIFE!
My child, listen to me and do as I say, and you will have a long, good life. I will teach you wisdom's ways and lead you in straight paths.
– Proverbs 4:10–11 (NLT)