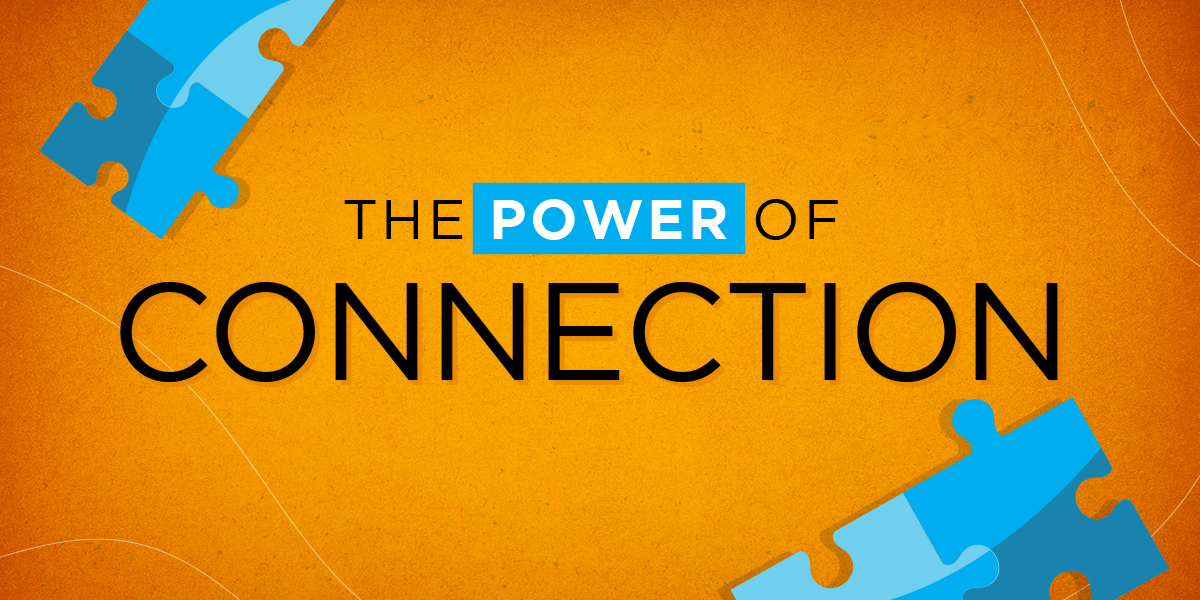 The Goal of Holistic Connection
"Yes, I am the Vine; you are the branches. Those who remain in Me, and I in them, will produce much fruit. For apart from Me you can do nothing." – John 15:5 NLT
Have you ever felt disoriented, but you don't know why? Maybe you've felt dissatisfied, anxious, or aimless, but you can't quite put your finger on the root of your problem?
Often, I have felt this way, and then Sunday church comes along, or I find myself at a Bible study, and I notice something interesting happening internally. Whenever I gather to worship and pray with other believers, those negative feelings somehow fade away.
They are replaced with strength and inspiration once again. I became reoriented and realigned simply by connecting with Jesus and sharing His life with other people. I was socially misaligned before, but then I was adjusted by the Heavenly Physician back into correct alignment.
But why did this simple act of participating in an event cause an inner clarity to unexpectedly fill me? Our answer lies hidden within the beauty of this glorious Vine and His branches.
If you think about a mature vine with only one branch coming forth, the vine wouldn't be fruitful. In fact, there would be something wrong with the vine.
Now picture the most fruitful vine on earth, full of life and bearing grape-producing branches, each interwoven with the others. When more fruitful branches are gathered, the more glorious the vine is to behold. In light of that simple truth, here's the glaring issue that we face today:
56% of Christians feel that their spiritual life is entirely private.
27% of believers have not returned to an in-person fellowship even after fully reopening churches.
We have a new pandemic of "doing church on our own," and it's a deadly disease that hurts us and ultimately distorts the image of the Vine.
So, should you feel guilty if you haven't regularly met with believers in fellowship recently? Absolutely not! Instead, think about the excitement and opportunity that God has set before us to give extra glory and honor to His Son when we worship together.
Psalm 34:3 enthusiastically says, "Come, let us tell of the LORD's greatness; let us exalt His name together." Then, simply press the reset button of God's grace, and pursue the goal of healthy, thriving, holistic connection as His branches gather as one to glorify The True Vine.
Dig Deeper
What was a fantastic moment you've had while gathering with other believers?
Where do you think the Lord is sending you to serve and be connected?
---


10 Prayers to Combat Loneliness
Loneliness is a common problem, but the last couple of years have magnified those feelings for everyone. Thankfully, we serve a God who knows our need for community. In fact, he made us this way! When God created the first human being, Adam, he saw that "it is not good for man to be alone" (Genesis 2:18). We were all made to live and thrive in a community with other Believers. We need them, and they need us! With this being said, we recognize that finding and connecting with a good, godly group of people may be difficult for some. You may have been hurt by the Church or other professing Christians. You may not have a way to get to Church. Maybe you just don't know how to find a good church or get more connected. Wherever you're at today, remember that we serve a loving Father who promises help and wisdom when we ask for it. We have provided some Scripture-based prayers to help you seek God and his role for you within the Body of Christ.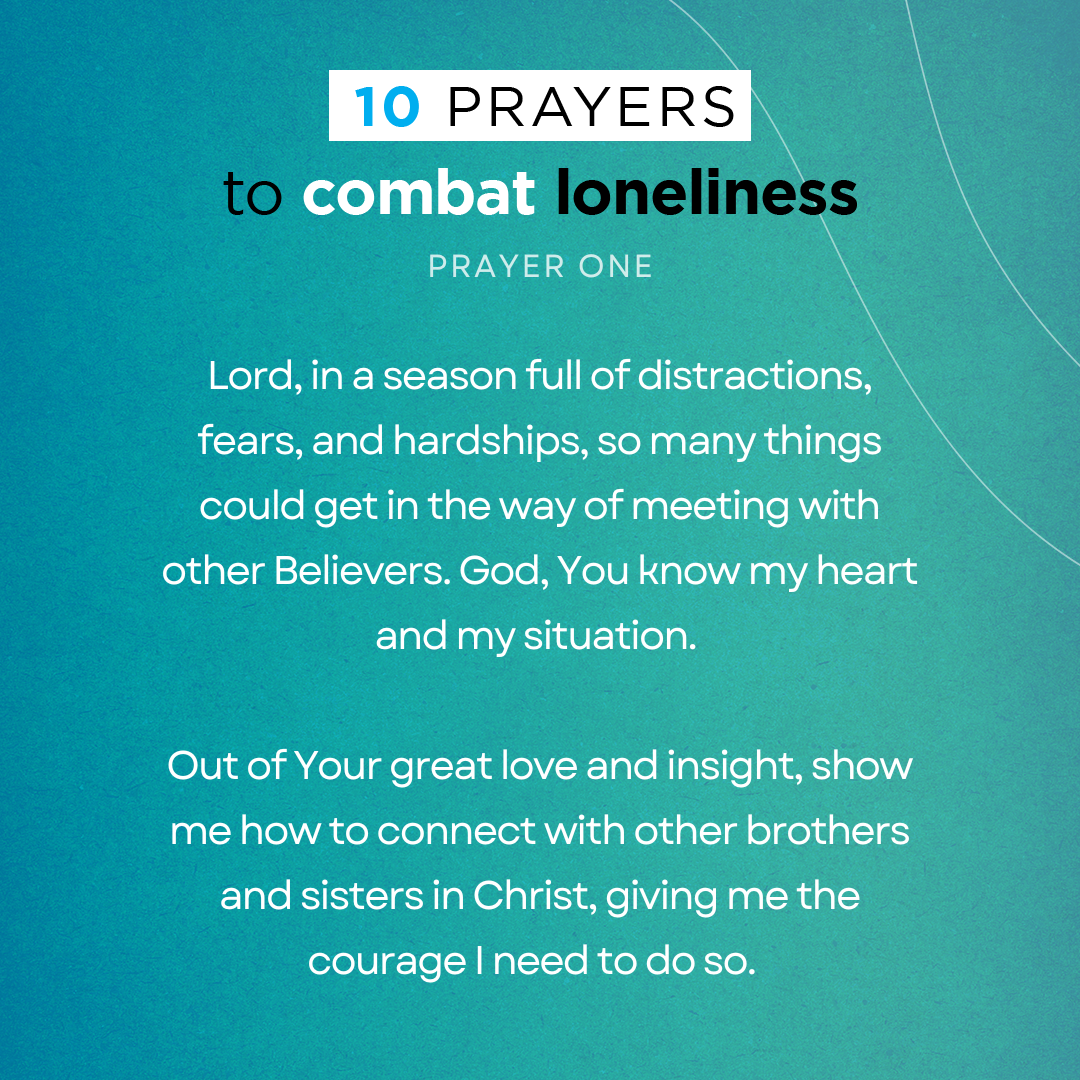 And let us not neglect our meeting together, as some people do, but encourage one another, especially now that the day of his return is drawing near.
-Hebrew 10:25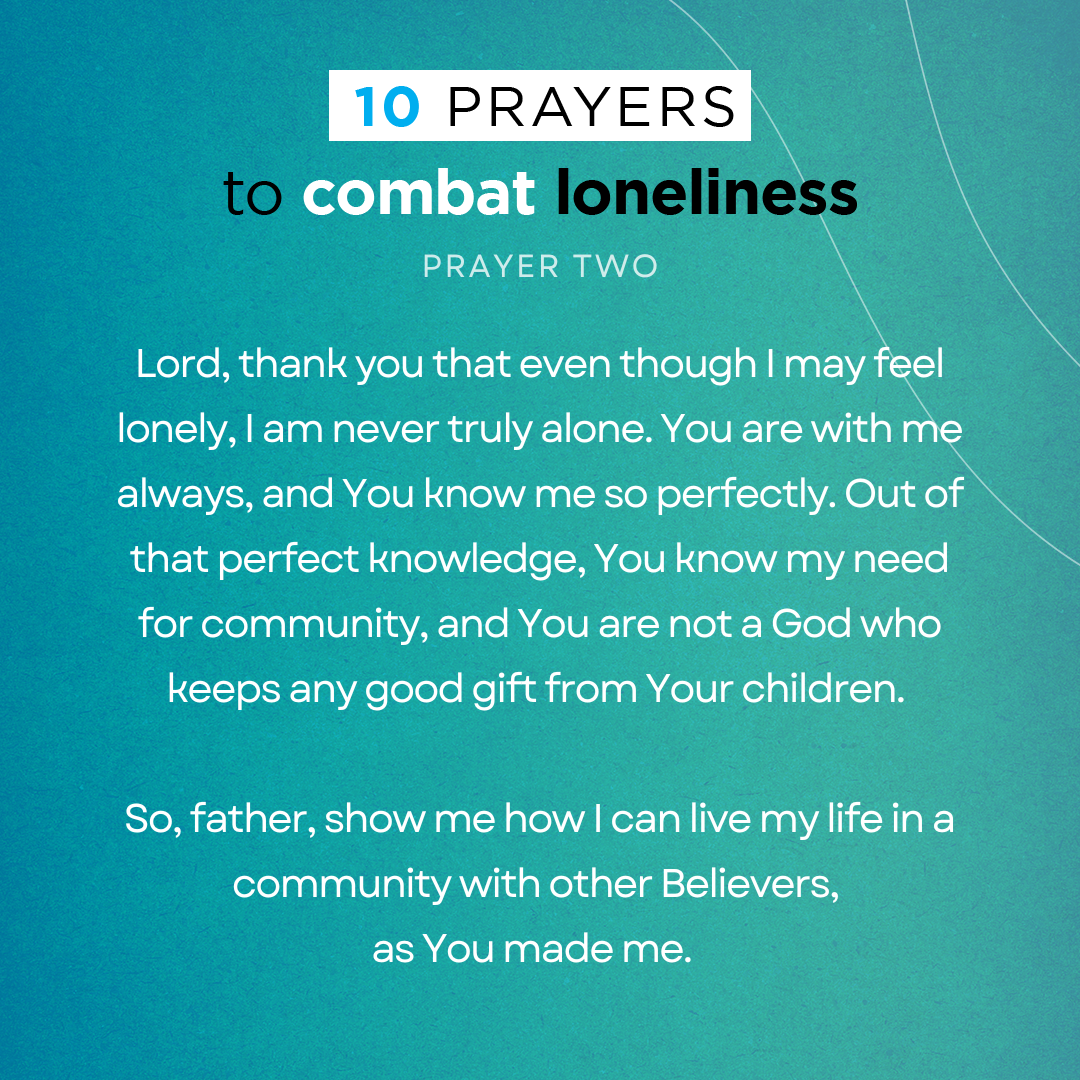 God places the lonely in families; he sets the prisoners free and gives them joy.
- Psalm 68:6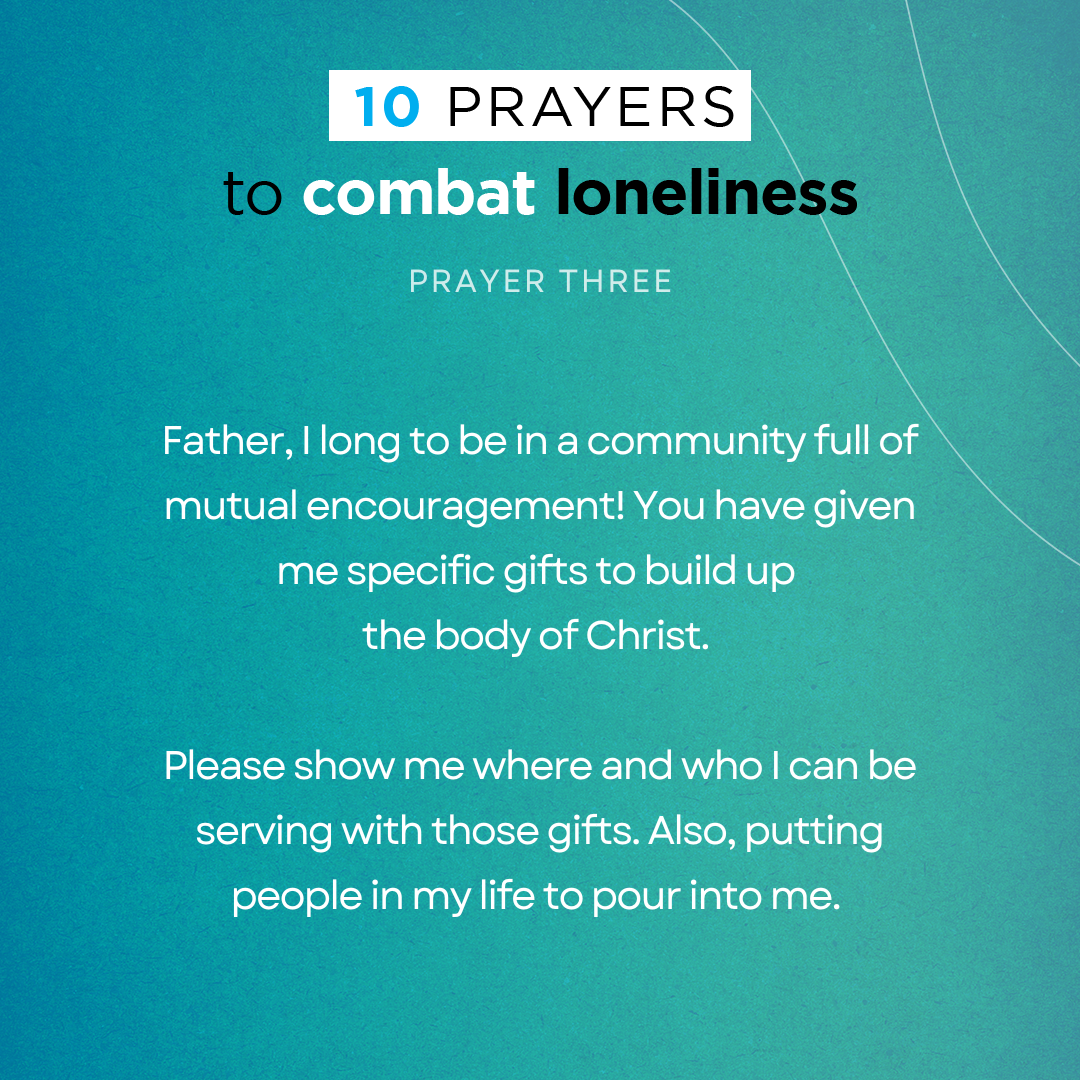 When we get together, I want to encourage you in your faith, but I also want to be encouraged by yours.
- Romans 1:12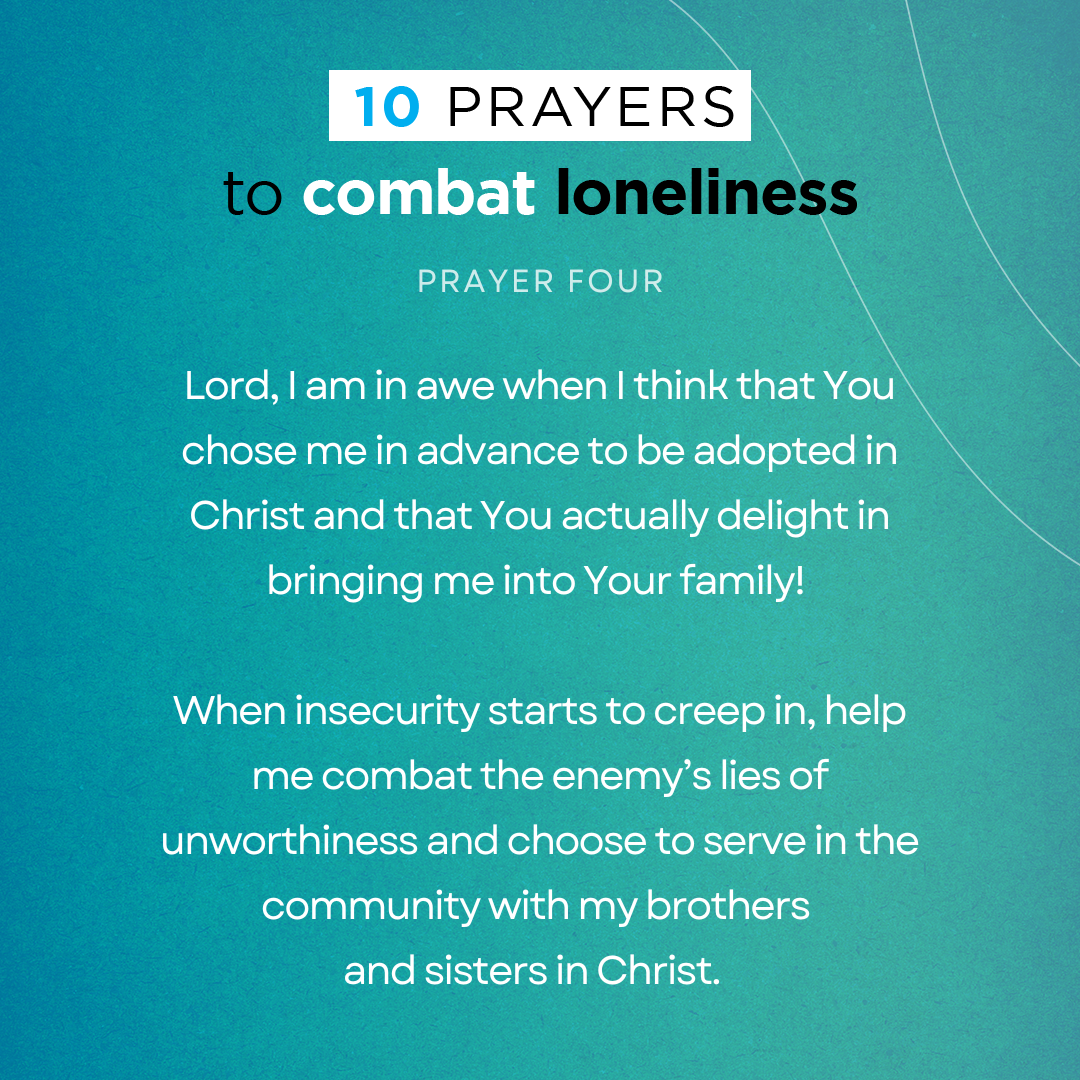 God decided in advance to adopt us into his own family by bringing us to himself through Jesus Christ. This is what he wanted to do, and it gave him great pleasure.
- Ephesians 1:3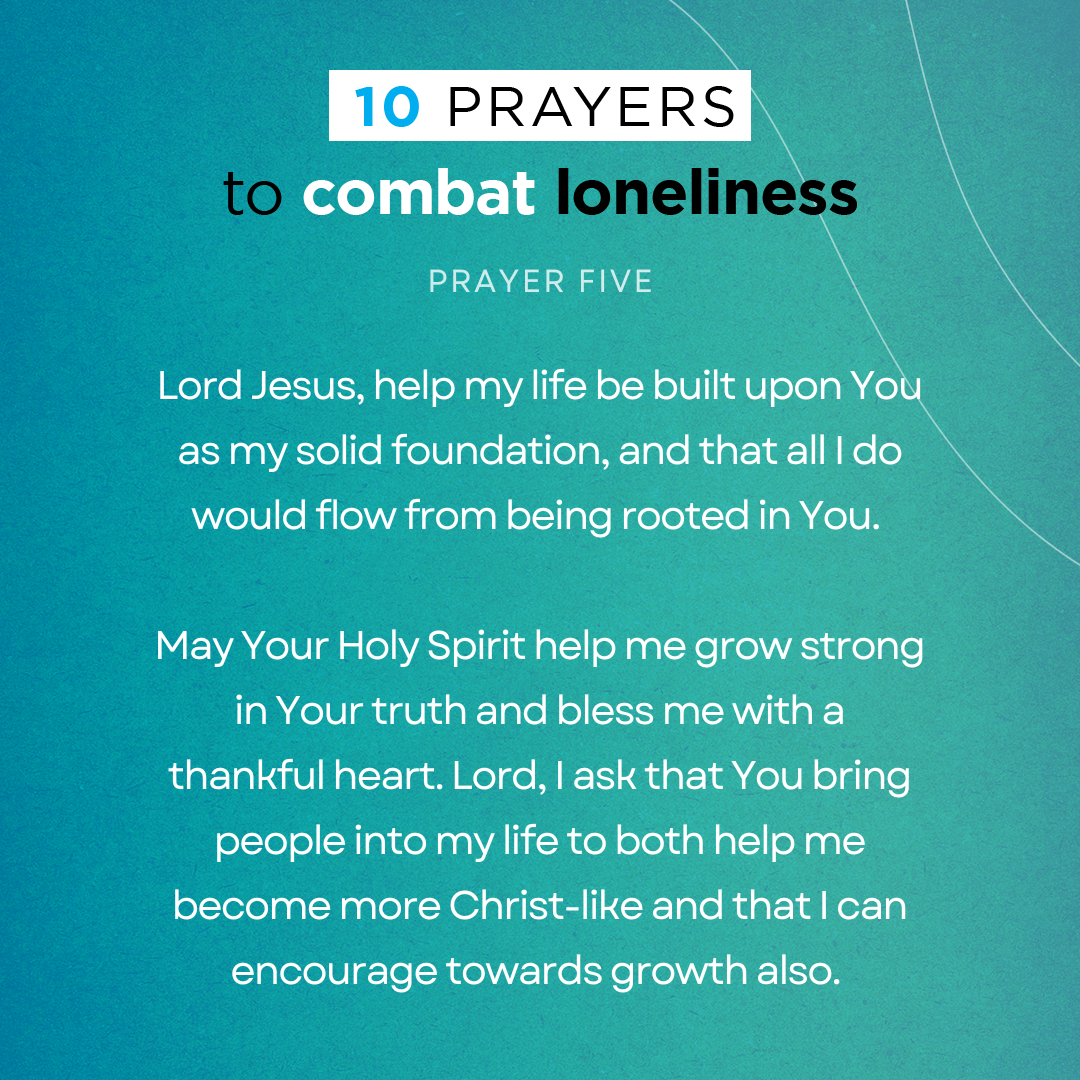 Let your roots grow down into him, and let your lives be built on him. Then your faith will grow strong in the truth you were taught, and you will overflow with thankfulness.
- Colossians 2:7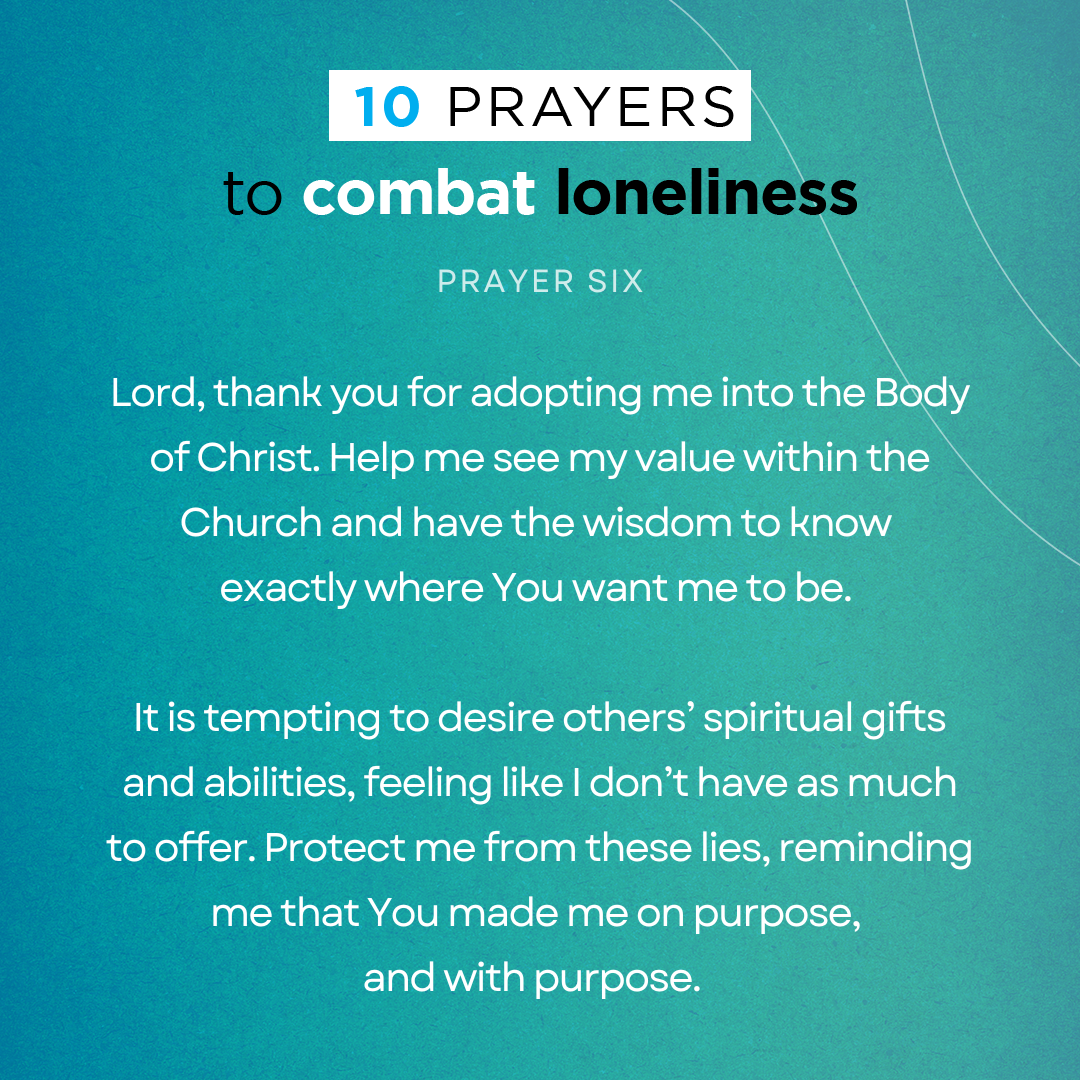 The human body has many parts, but the many parts make up one whole body. So it is with the body of Christ.
- 1 Corinthians 12:2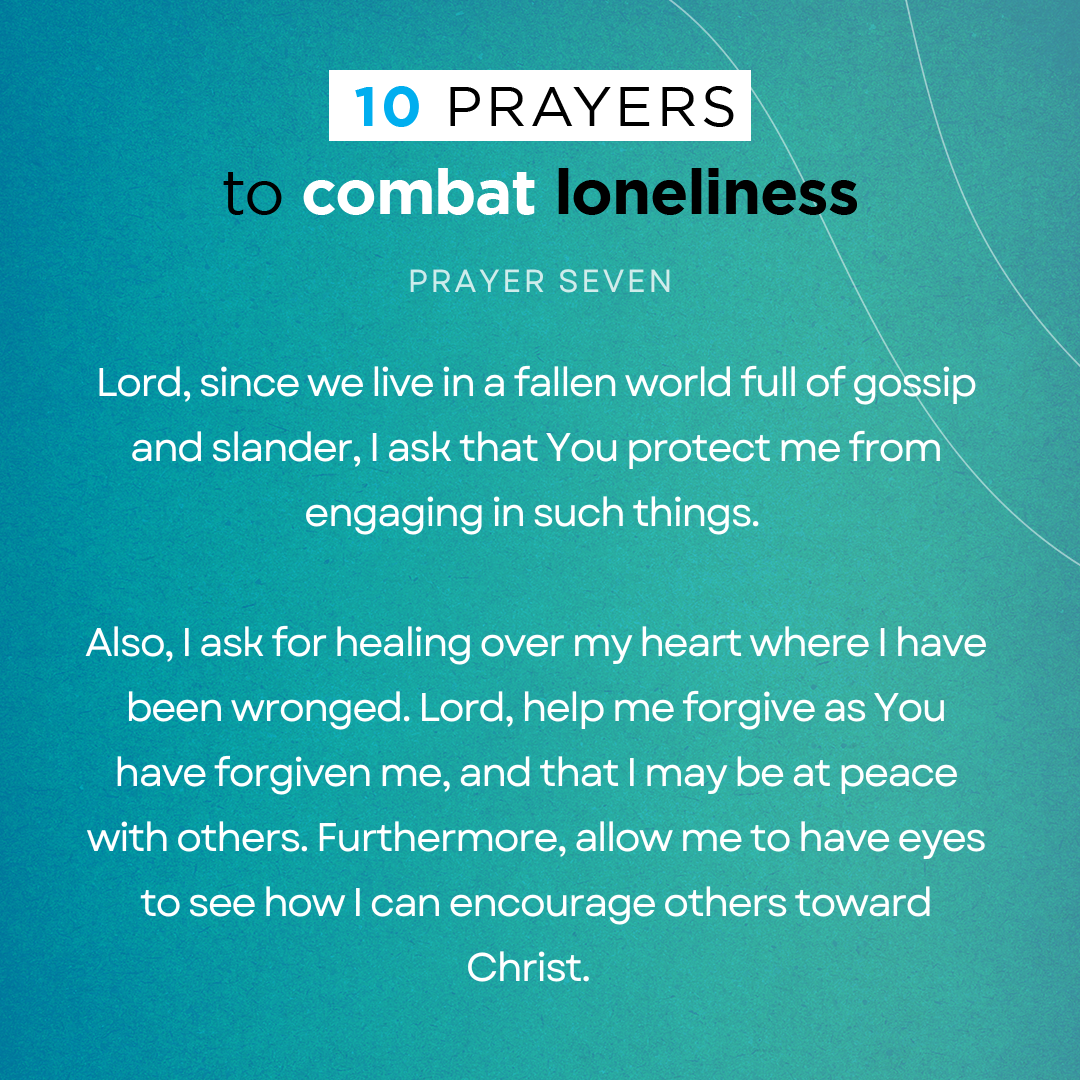 So encourage each other and build each other up, just as you are already doing.
- 1 Thessalonians 5:11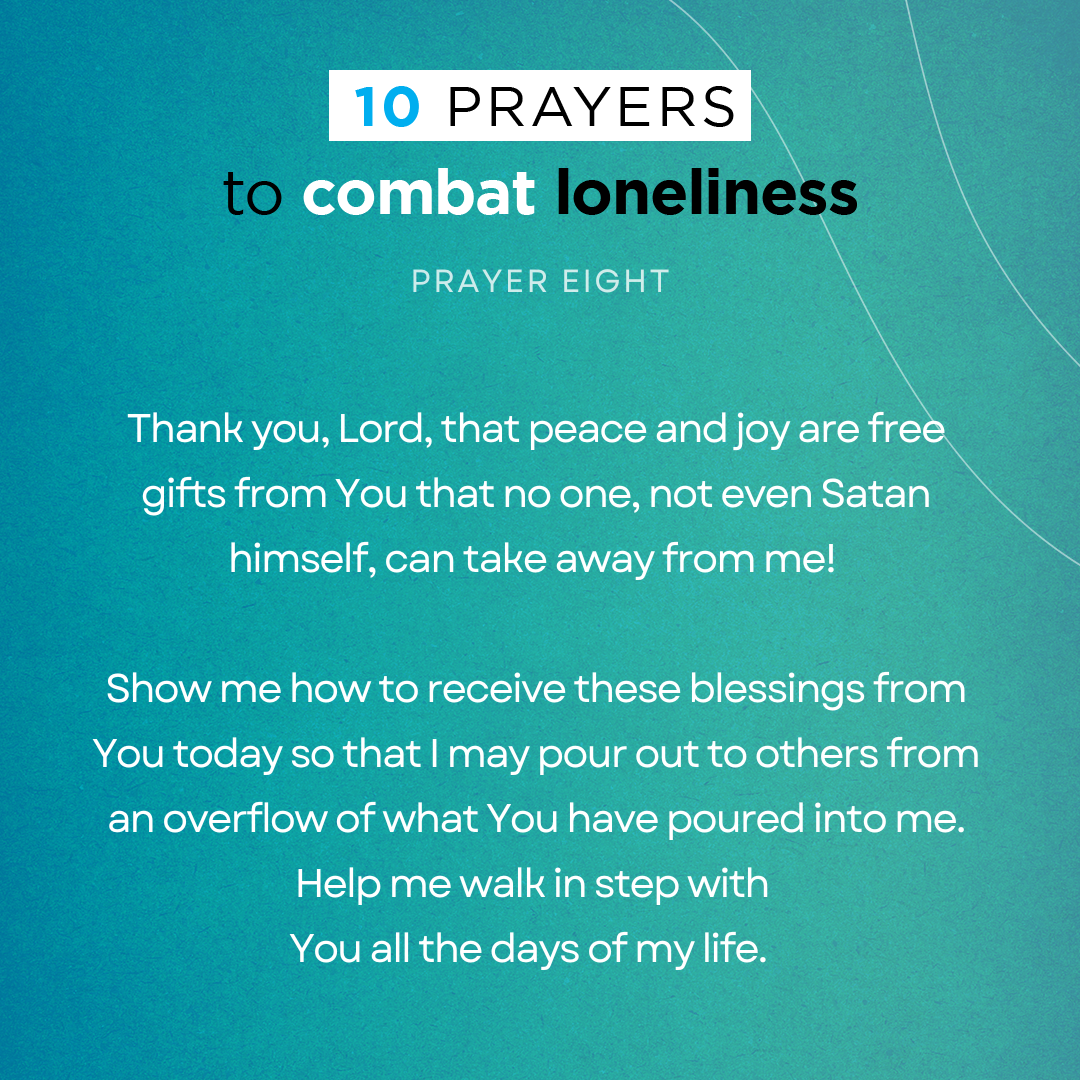 Be joyful. Grow to maturity. Encourage each other. Live in harmony and peace. Then the God of love and peace will be with you.
- 2 Corinthians 13:11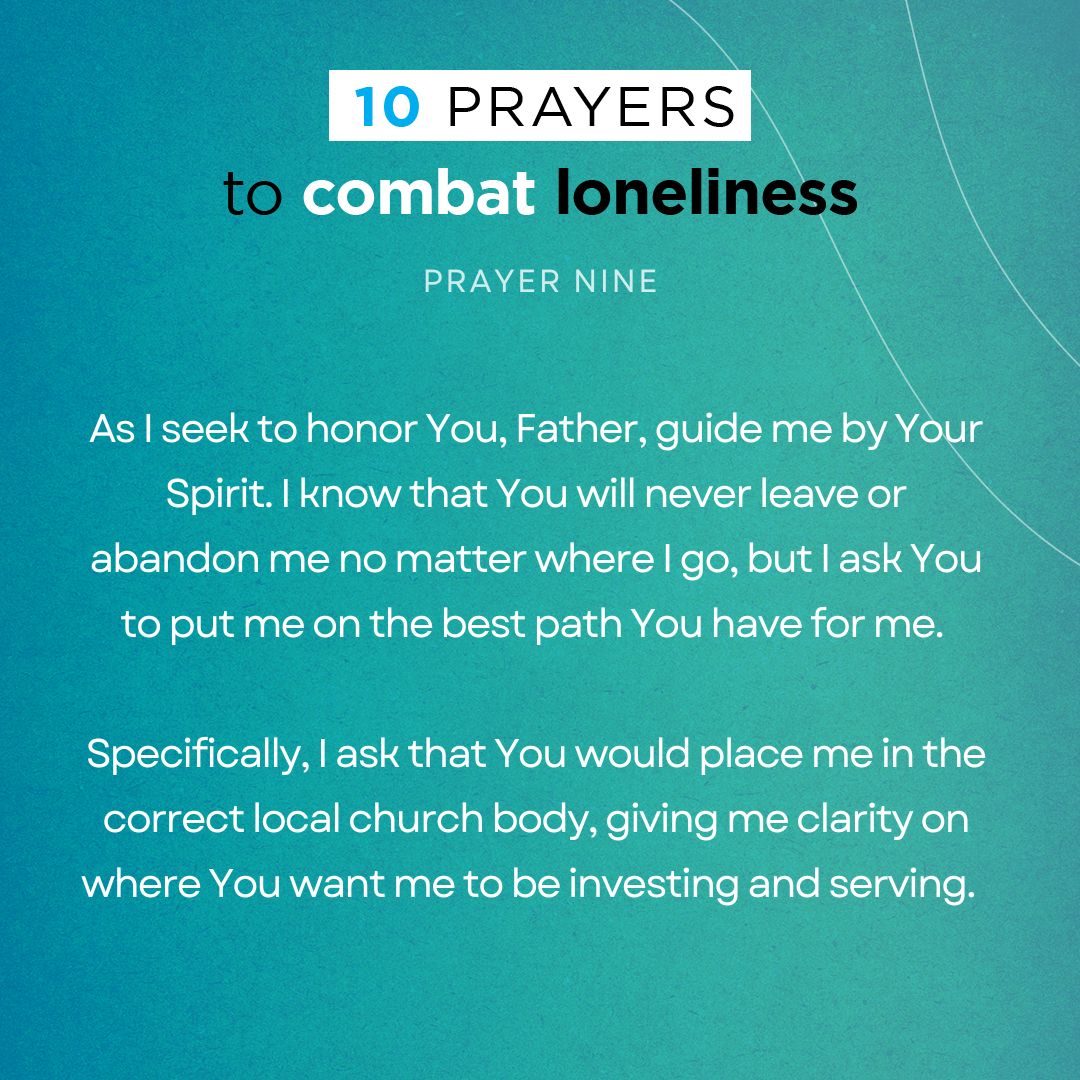 The Lord says, "I will guide you along the best pathway for your life. I will advise you and watch over you.
- Psalm 32:8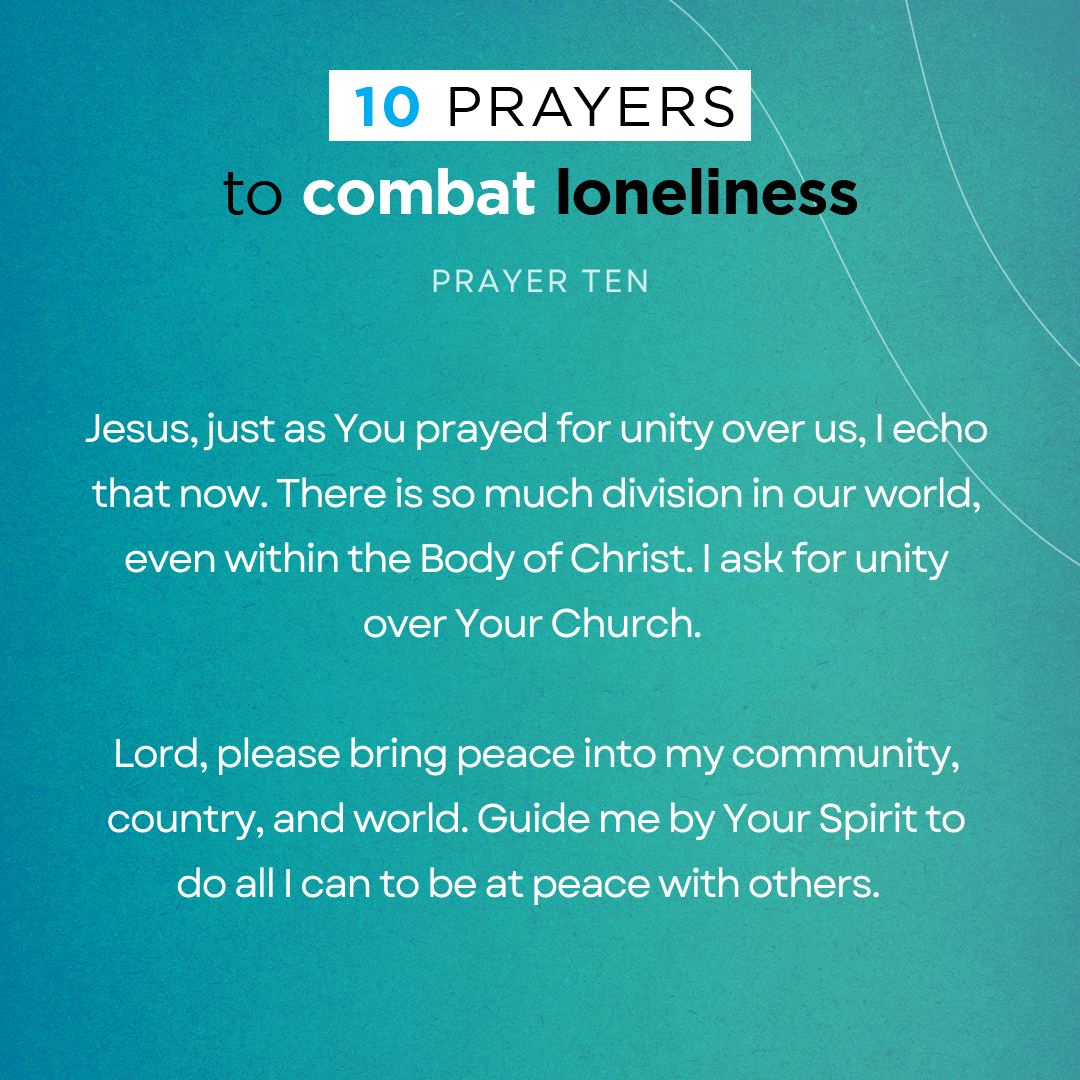 I pray that they will all be one, just as you and I are one—as you are in me, Father, and I am in you. And may they be in us so that the world will believe you sent me.
- John 17:21