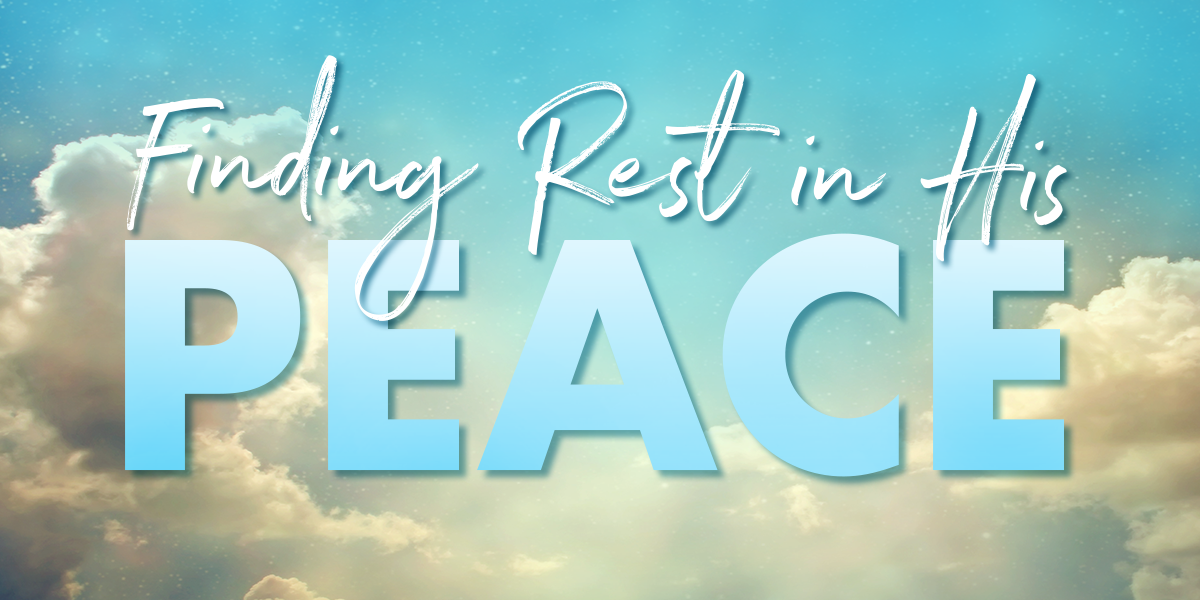 …I am humble and gentle at heart, and you will find rest for your souls. - Matthew 11:29 (NLT)
Often, to unwind, we love to binge our favorite show. This temporarily helps to take the edge off our weariness. It's a quick escape from reality, but ultimately, it doesn't deliver! Googling the "most common item lost" reveals 71% of us lose our remote monthly! What do we do then? Funny enough, 99% of us find it right where we left it!
For many, the "most common item lost" is that deep sense of inner rest and peace. Instead, we are stressed, depressed, and weighed down by life's burdens. It can be so heavy at times, seeming unbearable. Our soul feels crushed when we experience trauma, loss, and pain. We find ourselves losing our footing beneath the weight of our own junk.
We long for a sense of relief from this weight. But, Jesus has genuine answers for the weary heart! His peace is found precisely where we left it! In Christ, we're promised rest for our soul 100% of the time! We "know" this truth, but why are we not experiencing it? "Rest in Peace" isn't something that should be written on our gravestone. It's a lifestyle found in Jesus, meant to be experienced regularly!
Jesus says to our weary, burdened heart right now, "come to me and find rest for your soul"! This resting in his peace is a gift accessible in Christ today! He isn't only speaking of a future "One day in heaven," as this promise is for us, here and now!
3 Steps to Living it Out
BELIEVE THE TRUTH; Internally, it's a daily, conscious choice to be convinced that every word of Jesus is trustworthy and true.
EXPERIENCE HIS PRESENCE; Jesus is present right here. Often, we forget this is not just a theory or something we should remind ourselves to feel better. This means the genuine Jesus takes our real burdens in real-time.
CAST YOUR CARES ON HIM; Psalm 55:22 tells us to "Give your burdens to the LORD." There's action to be taken here. This is a verbal "Casting" (The act of throwing something forcefully). 1 Peter 5:7 tells us to "Cast all your anxiety on him because he cares for you."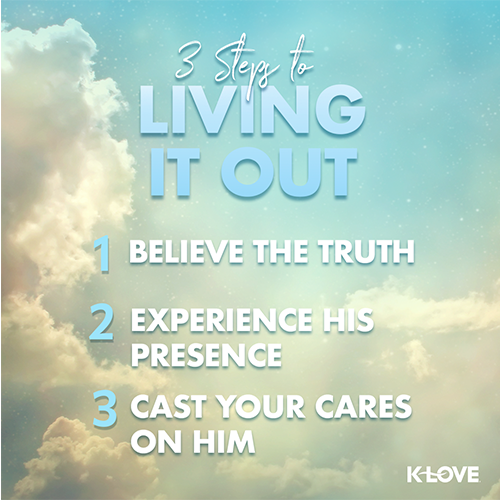 Pause and Reflect
What step do you need to focus on first? Believe the truth? Experience his presence? Cast your cares on Him?
Read and meditate on Matthew 11:28-30.