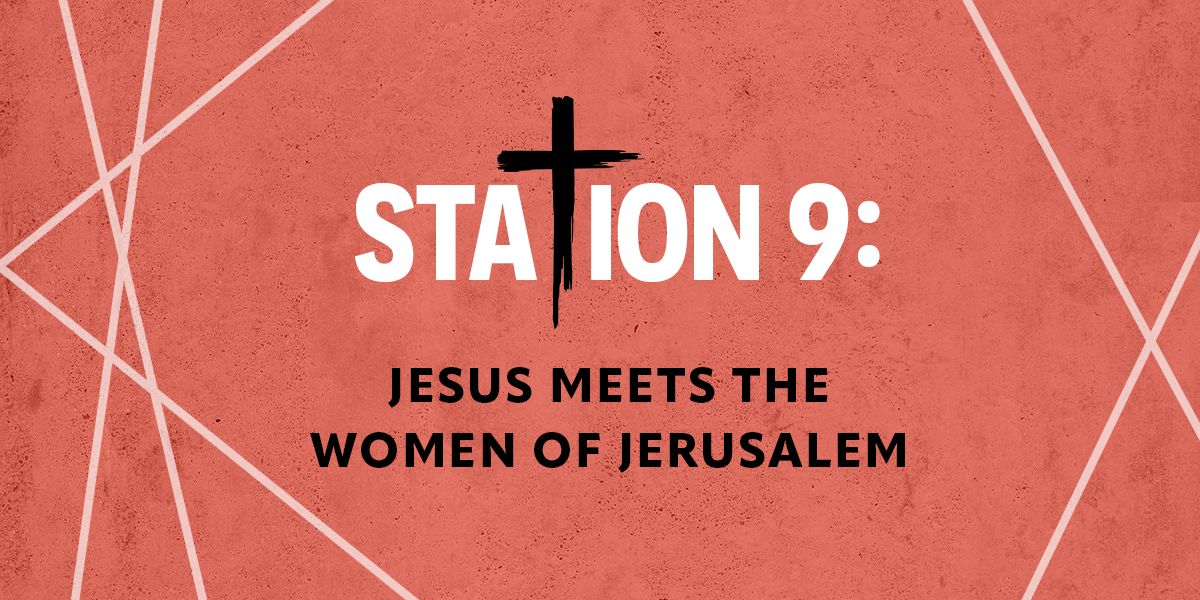 A large crowd trailed behind, including many grief-stricken women. But Jesus turned and said to them, "Daughters of Jerusalem, don't weep for me, but weep for yourselves and for your children. - Luke 23:37-31 (NLT)
There were many people along the pathway to Calvary. The execution of Jesus was a high-profile, public event, and it was customary for women who were professional mourners to be found alongside processions such as this one. Just after Simon of Cyrene had taken His cross, Jesus now walks ahead, and is able to give more attention to those who have come to spectate.
As Jesus addresses these women, who likely did not follow Him, we see He speaks prophetically about the fall of Jerusalem, and troubles to come. He is ministering, and speaking truth, even in His suffering. This was a prophetic warning to them, a mercy, and a point of judgment for the nation.
As Christians, we walk through a world that will one day face the justice of God. In Jesus, we believe that all things will be made new, but God's justice must be worked through. Just as Jesus warned the women of Jerusalem, we warn the world around us, too. It is a mercy to speak plainly to those who still need Jesus, even if they cannot fully understand.
Pause and Reflect
As Christians, we know Jesus is familiar with our sufferings. This is a point of hope and help for us. Even though there will be hardships in this life, He has overcome them.
How do you think God wants to use the hurts in your life to help someone else? How have those difficult circumstances provided a unique opportunity to speak His truth?