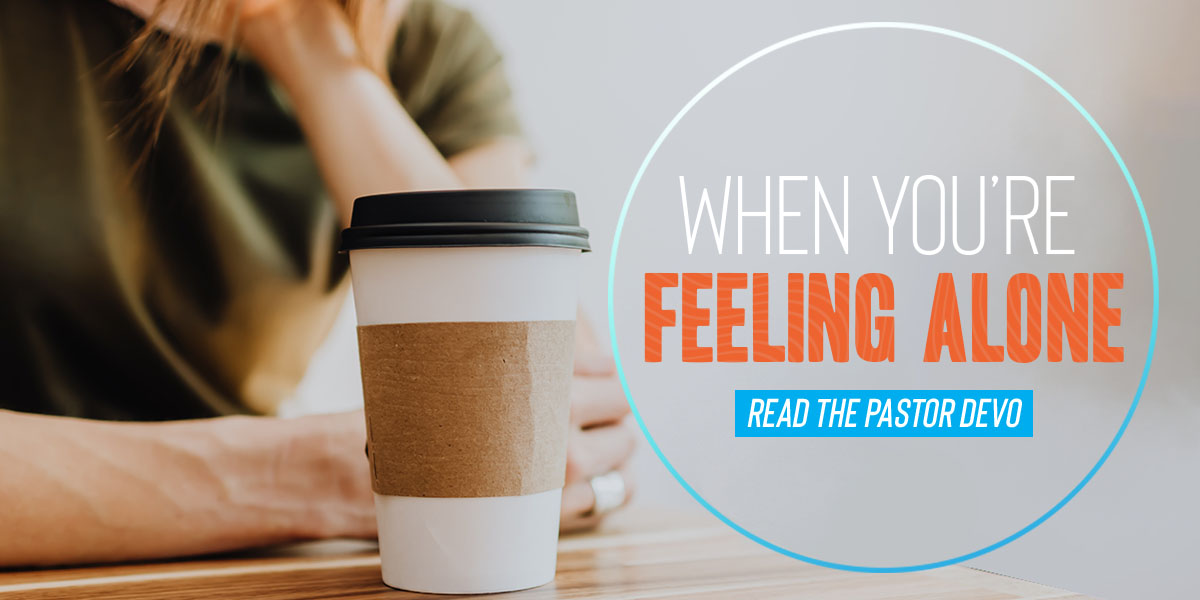 "So be strong and courageous! Do not be afraid and do not panic before them. For the Lord, your God will personally go ahead of you. He will never fail you or abandon you." Deuteronomy 31:6 NLT
Do you feel lonely? Nearly everyone feels lonely at some point. Cigna Healthcare published an article in January 2021 saying, "America's Loneliness epidemic is getting worse, with three in five adults (61%) reporting they are lonely."
A year of quarantine and isolation have contributed significantly to these high stats. Research shows, chronic loneliness can have negative consequences for your health.
David dealt with loneliness many times in his life. King Saul repeatedly tried to kill David, forcing him to flee from the city, leaving his house and family to hide in a cave. Here he is, a king anointed of God, but he is hiding in a cave, afraid for his life.
Scripture tells us that eventually, many men joined David, who would later become known as his mighty men. These were men he would learn to rely on for his very life. Do you have people in your life like that?
It's interesting how easy it is for us to give up healthy rhythms and habits of life for unhealthy ones. This past year has forced us into our private quarantine caves.
In our "cave-dwelling," we can find ourselves with a false sense of safety. To protect our hearts, we may build a wall to "keep others out." It may feel better to run or retreat. Still, the reality is, we miss out on the joy of growing and mature in our character as we resolve conflict with others. Remember, in the garden of Eden, isolation was not sound. It was God who said, "it is not good for humankind to be alone" - Genesis 2:18.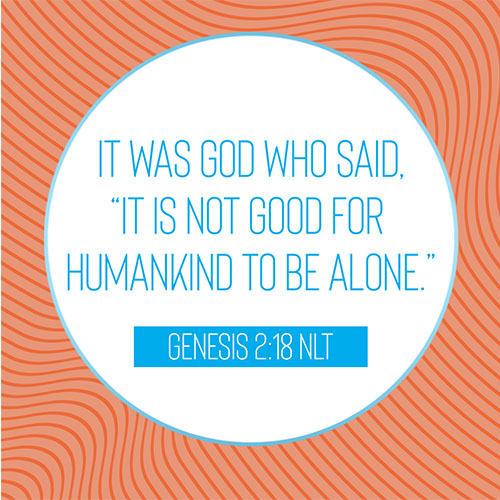 Whatever the cause of loneliness, for you and I as followers of Christ, the cure is always the same—the comforting fellowship of Christ. He is the friend who "sticks closer than a brother" (Proverbs 18:24) and who has promised never to leave us or forsake us but to be with us until the end of the age (Matthew 28:20).
Consider these helpful ways to cope with loneliness:
1. Acknowledge your feelings. Take time to grieve.
2. Seek Professional Help. Meeting with a pastor or a mental health professional is one of the most helpful steps you can take if you're trying to overcome loneliness. When David was on the run, the first person he went to was a priest – a man of God.
3. Make church attendance a regular part of your routine. God made of for community, never to do life alone.
4. Develop a new hobby. Look for ways to volunteer in your community.
5. Expect God to help.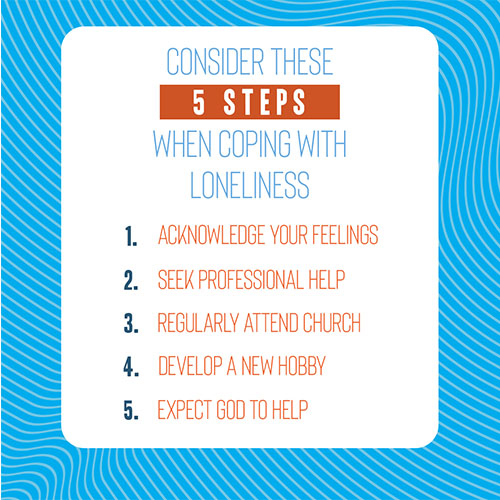 Being alone with our thoughts, feelings, fears, and resentments without support can suck you into the quicksand of negativity that many carry. The Call to "shelter in place" has forced many to face our imperfect selves. But thank God we have hope in Jesus Christ.
Dig Deeper
What are you facing today that is stirring up fear and panic within you?
What steps above can you initiate today to help yourself cope through feelings of loneliness.