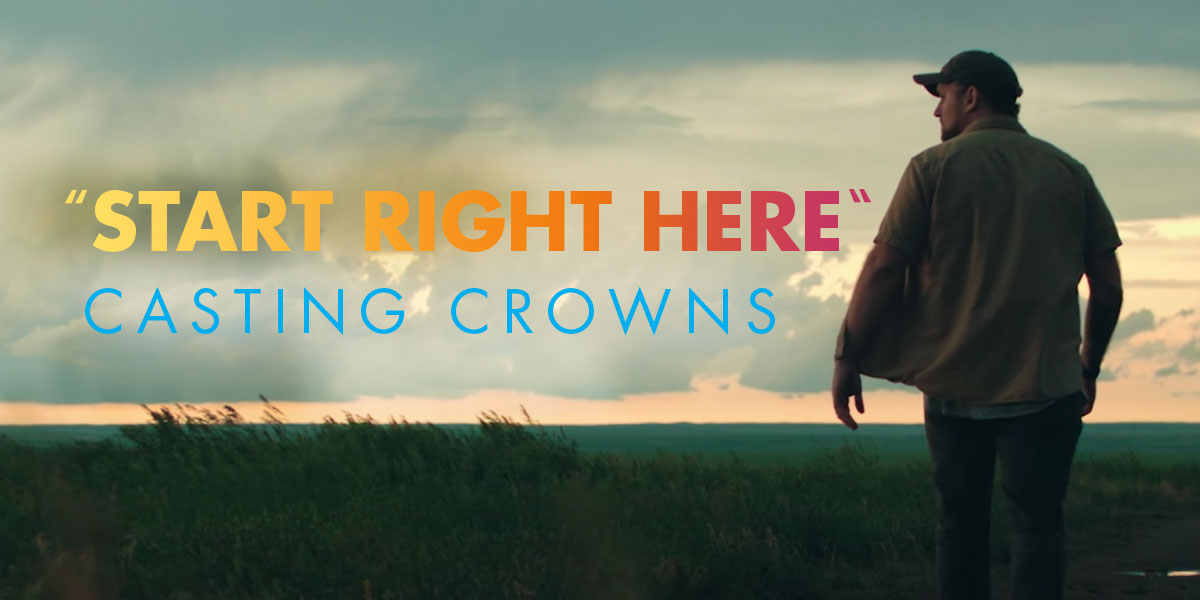 Following massive hits with "Nobody (feat. @Matthew West)" and "Only Jesus," @Casting Crowns' new song, "Start Right Here," is helping fans realize where real change begins.
As Christians, we're called to be the hands and feet of Christ, to reach out to a lost and hurting world around us. "Start Right Here" reminds listeners that a transformed heart obediently following Jesus is where true change happens. It often looks like leaving our cushy churches, our modern approaches, and our flashy programs behind.

WATCH: "Start Right Here" Official Lyric Video

"What I'm finding is, our churches are getting more and more comfortable for the few that are inside and less and less appealing to the ones that are outside," says @Casting Crowns frontman and longtime ministry leader Mark Hall.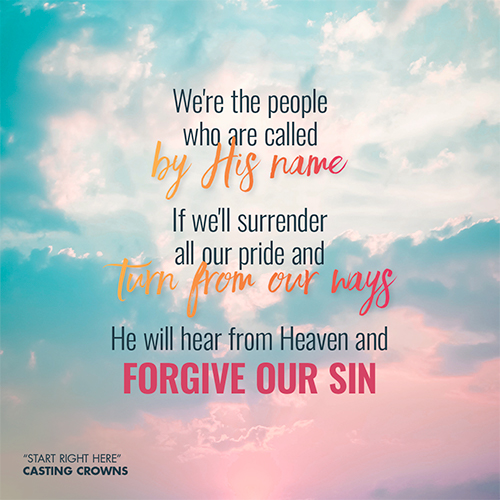 The bridge in "Start Right Here" takes its cues straight from 2 Chronicles 7:14 (NLT): "Then if my people who are called by my name will humble themselves and pray and seek my face and turn from their wicked ways, I will hear from heaven and will forgive their sins and restore their land."

WATCH: "Start Right Here" Teaching Video

The bluegrass-tinged track is a call-to-action for believers everywhere to step out of their comfort zones and be the change they want to see.
"The world changes when Jesus changes it, and Jesus changes the world through us," adds Hall.
Fans can hear the band perform "Start Right Here" live, along with a slew of hits, as Casting Crowns headlines a run of drive-in theater tour dates this Fall.