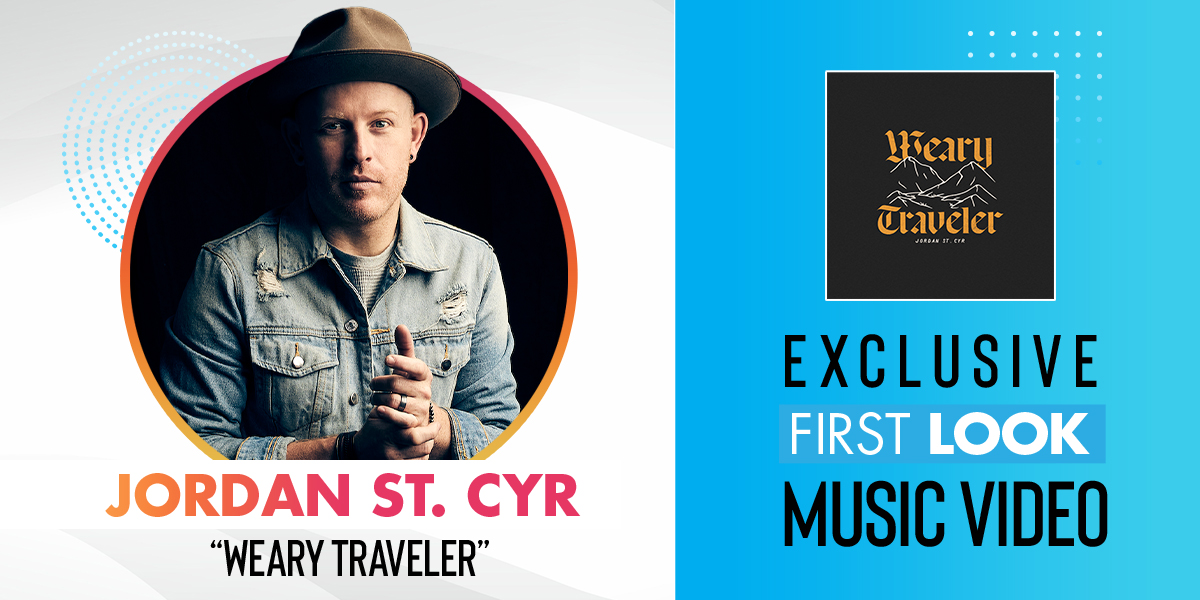 Canadian-born artist @Jordan St. Cyr returns with a letter to the "Weary Traveler." Aptly titled, "Weary Traveler" gives hope to the tired soul on the brink of giving up. The piano-led ballad follows on the heels of St. Cyr's powerful debut single, "Fires," and feels timely in the wake of a long global pandemic, racial and political division and an abundance of suffering and loss.
EXCLUSIVE First Look: Jordan St. Cyr "Weary Traveler" Official Music Video
While struggles are inevitable in this life, St. Cyr reminds us that Jesus walks with us through every trial in our story. And like the impetus behind "Fires," "Weary Traveler" takes its inspiration from real life as St. Cyr traverses the country answering a call to ministry, all the while thinking of his exhausted wife back home taking care of their children, including a young daughter who battles an ongoing sickness.
LISTEN NOW: The Story Behind The Song "Weary Traveler"
"My song 'Weary Traveler' is one that sings the journey a lot of us are on right now," St. Cyr shares of the message behind the track he co-wrote with @Matthew West and AJ Pruis. "You know, God has given us this amazing and beautiful life, but we still get those days and seasons that can leave us run down and worn out. For me and my family, navigating the chronic illness of my youngest daughter has been impossible at times, but what has made it all worth it is knowing we were never meant to walk in our struggle alone. I believe that one day we will find complete rest and healing when Jesus calls us by name and that one day soon, we will make it home."
The father of four will encourage fellow weary travelers on the "Miracles Tour" alongside @Colton Dixon this fall before ending the year on the "K-LOVE Christmas Tour" with @Casting Crowns, @Mac Powell, @CAIN and @Dante Bowe, where each night, he'll share his new holiday single, "Rejoice," as well as fan favorites.