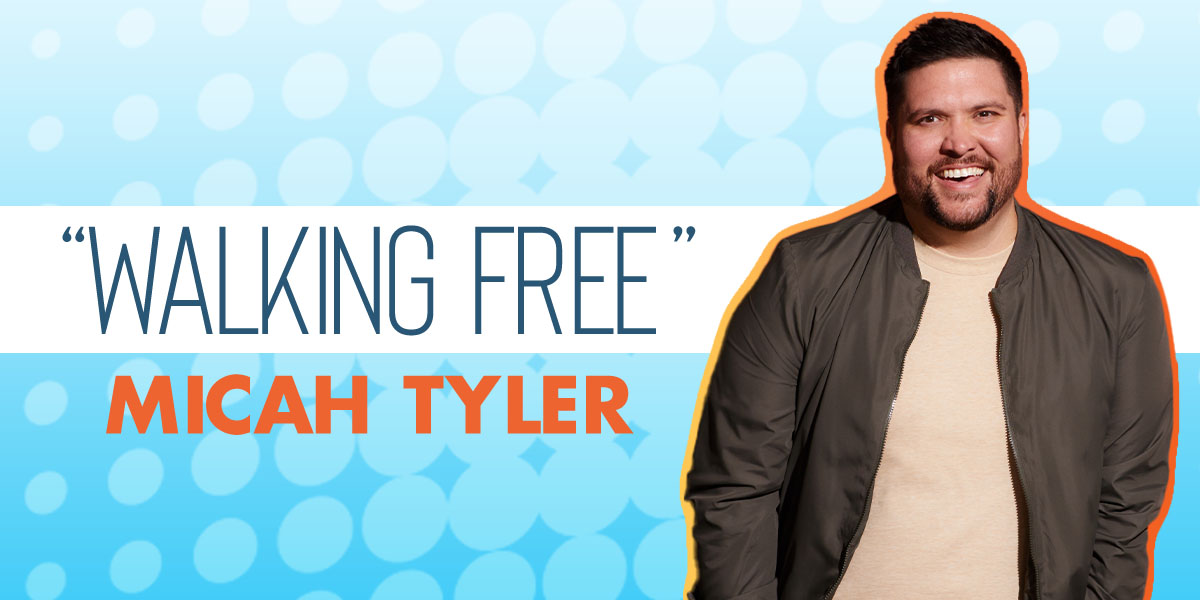 @Micah Tyler's latest song is a testament to the transforming power of Christ. The victorious "Walking Free" celebrates the true freedom that's unlocked when someone surrenders their life to Jesus. The singer/songwriter penned the powerful track with @Matthew West and AJ Pruis for his sophomore album, New Today. The original inspiration for the single comes from a familiar passage in the Bible, John 8:36: "So if the Son sets you free, you will be free indeed."
WATCH NOW: "Walking Free" Official Video
To fully understand the story behind the song, however, you have to watch the official music video. As it turns out, in between the memorable piano intro and outro and a chorus accented by horns, Tyler is telling a much bigger story than meets the eye.
WATCH NOW: Micah Tyler & Matthew West - "Walking Free" (Live from The Story House)
The visual is dedicated to sharing the unbelievable stories of a select group of men whose lives were dramatically changed through the help of Ground 40, a faith-based nonprofit centered around the truth of Psalm 40 that provides practical and spiritual guidance to men transitioning back into the community following homelessness, addiction or incarceration.
In fact, two of the men featured in the video went on to serve in leadership roles at the North Carolina-based organization. The group seen at the end, amidst a flurry of confetti cannons and colorful powder paint poppers, consists of several men and their families whose lives have been impacted by the work of Ground 40.
The "Different" singer calls the clip "one of the most special music videos I've ever been a part of." He adds, "I have loved and admired the work that Wesley Keziah and the Ground 40 crew have been doing to share the Gospel and build the Kingdom in the lives of men for a few years now. It was so special getting to share some of those stories with the rest of the world."
In the weeks following the video's release, the Texas native shared a more in-depth look at the lives of several of these men across his social media channels.
"I'm praying that the Lord will use this little song to encourage people who need the freedom only Jesus can give or cheer on the hearts of those who are already running the race," says Tyler of his seventh radio single.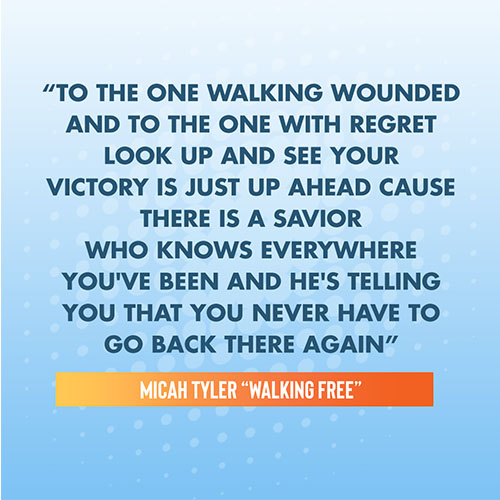 The charismatic, and often humorous artist, brought "Walking Free" to audiences live this fall on @MercyMe's "Inhale (Exhale) Tour."