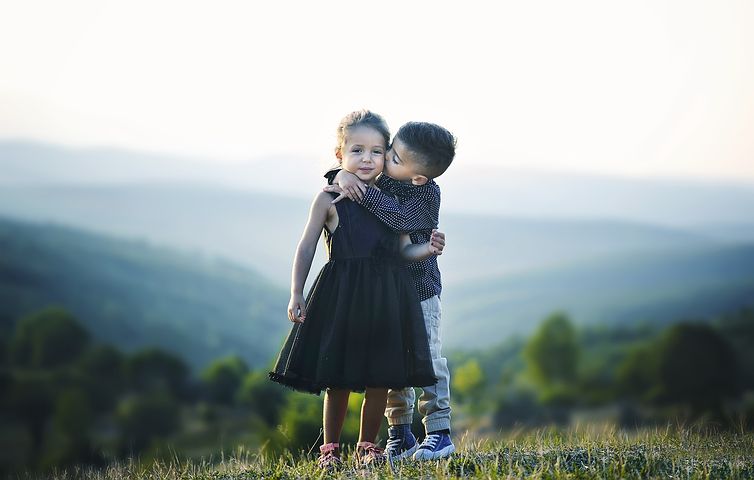 Most of us are probably familiar with the saying, "little things mean a lot", but that's true. They don't mean a lot… they mean everything! I learned this lesson years ago from a friend, and as I have gotten older, the more I've realized just how true that is in every area of our lives.
This month we have embarked on a mission to 'encourage others', we all know the value we put on in encouragement in our own lives; and since life is exchange of give and take, we must be ready to give encouragement as well as receive it!
The point that we have to remember is that it isn't as hard as we make it! Remember "little things don't mean a lot… they mean everything". This week has been such a sweet reminder of that very fact, one of my favorites was from a listener who called and shared that when her two young daughters had complete meltdowns in a restaurant, another mom walked by with her teenaged daughters and simply gave her a thumbs up and a nod as if to say, "you've got this momma". No words were spoken, and none needed to be, her look and simple gesture said everything she needed to hear to be encouraged.
The other came from a video that went viral of a Maxwell and Finnegan, a couple of two year old boys who are the best of friends, after not seeing each other for a few days, they were elated to see one another walking down the sidewalk. Maxwell's dad captured the moment on video as the boys ran down the sidewalk toward each other and embraced in a big ol' bear hug! Again, not a word was spoken, but the moment captured the hearts of millions of us; without a word, Maxwell and Finnegan encouraged us all!
Sometimes we just have to get out of our own way, look around and find someone to encourage. As St. Francis of Assisi so aptly put it, "Always remember to preach the Gospel, if you have to, use words." Remember "little things don't mean a lot… they mean everything!