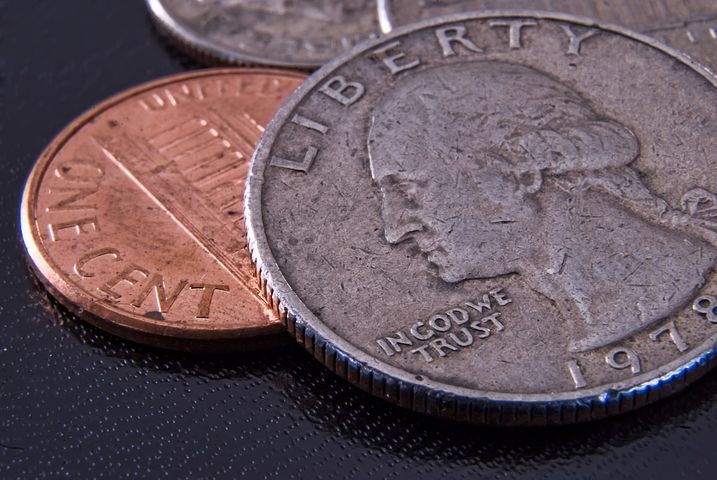 Most of us wouldn't think that a couple of quarters could do much to encourage someone, but I want to encourage you to never underestimate the power of a couple quarters!
Working in radio, you hear wonderful stories of how God has moved in people's lives, but one that I will never forget is one shared by a friend who credits a couple quarters with saving his son's life. I know that sounds like an outlandish statement, but here's why he made it.
He was going through a really tough time in life; work was stressful, life at home was falling a part, but he had no clue how bad it had gotten. His teenage son had went to a friend and borrowed a gun to take his life, he written a note to his family saying that he couldn't handle how bad things had gotten at home and was completely hopeless that things would ever change, so he was deciding to end it all.
That day was the same day that my friend was coming home from work after another terrible, stress filled day; he was angry and once again his family would be in his cross hairs. He didn't want his family to be the scapegoat for all of his frustration, but they were and he didn't know how to stop it. After spending nearly in hour stuck in traffic, he came to a toll booth and was told the car in front of him had paid the $.50 toll, and for some reason that small act of kindness lifted the burden he had been carrying for months. That small act helped him realize that there were good people, kind people in the world, it made him smile for the first time in a long time. It gave him hope.
That night when he got home, he was a different person than he had been for the last several months, he laughed, hugged and kissed his wife and for the first time in a really long time, he went to talk with his son rather than yell at him. It was that conversation that caused his son to burst into tears and share that he was planning to end his life, he showed him the note and handed him the gun. That night completely changed their relationship, that conversation saved his son's life and my friend's family, and it all started with a couple quarters. What a beautiful reminder that the simple acts of kindness we show someone can change their life, maybe what you do to encourage someone doesn't have the same effect that this act did, but it makes a difference, trust me!
So, never underestimate the power of a couple quarters!