Posted on Monday, Nov 22, 2021 by K-LOVE Pastors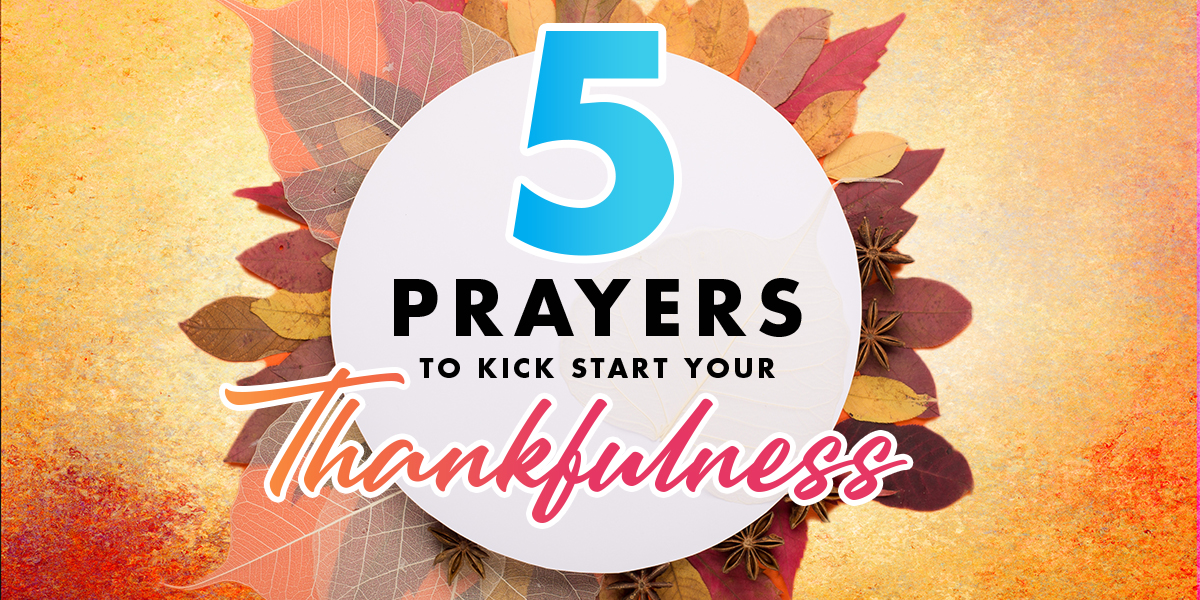 "This is the day the Lord has made. We will rejoice and be glad in it."
– Psalm 118:24 NLT
For many of us, Thanksgiving is a one-day event when we gather with friends and family to share a bountiful meal. Rather, we should open our hearts to be thankful year-round!
When we give praise and thanksgiving to God and share it with those around us, we deepen our joy. As you count your blessings, you position yourself to be able to recall God's goodness. One of the best ways to give our thanks is through prayer.
RELATED CONTENT: How Gratitude Affects your Health, Friendships, and Faith
Here are five prayers to get you started.
---
1. Prayer for Strength
"God is our refuge and strength, always ready to help in times of trouble."
– Psalm 46:1 NLT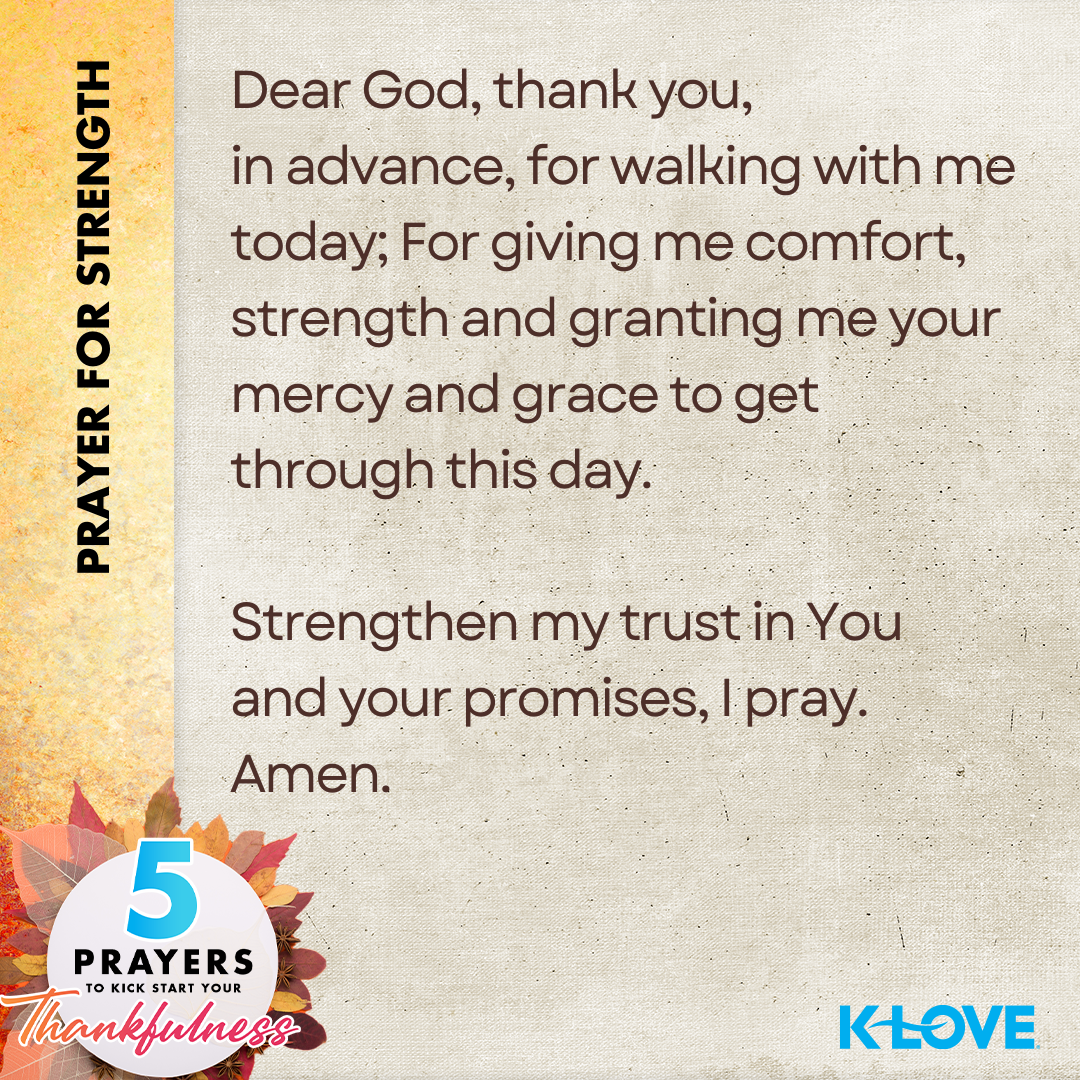 ---
2. Prayer for Protection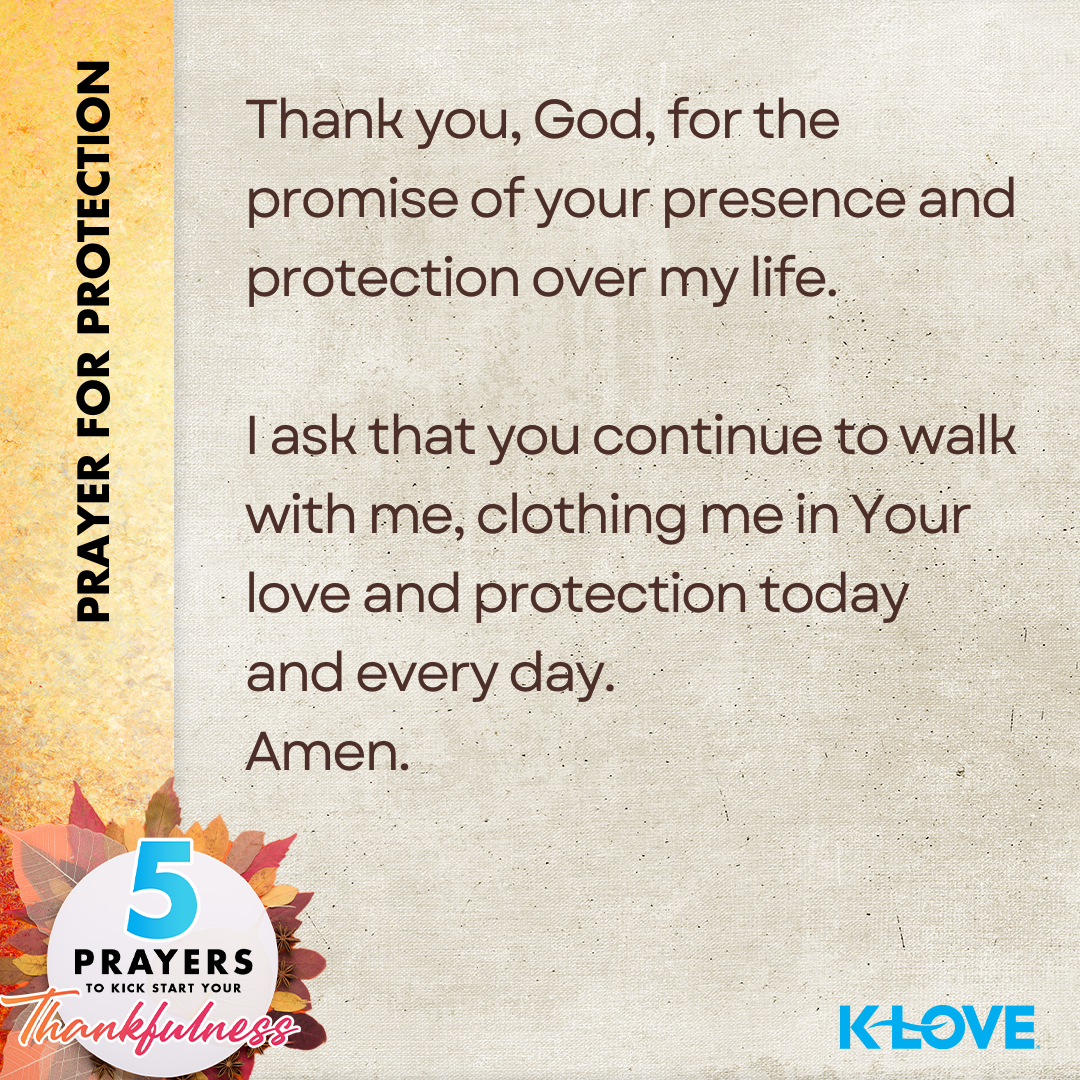 "For I hold you by your right hand – I, the Lord your God. And I say to you, 'Don't be afraid. I am here to help you'."
– Isaiah 41:13 NLT
---
3. Prayer for Forgiveness
"Make allowance for each other's faults and forgive anyone who offends you. Remember, the Lord forgave you, so you must forgive others."
– Colossians 3:13 NLT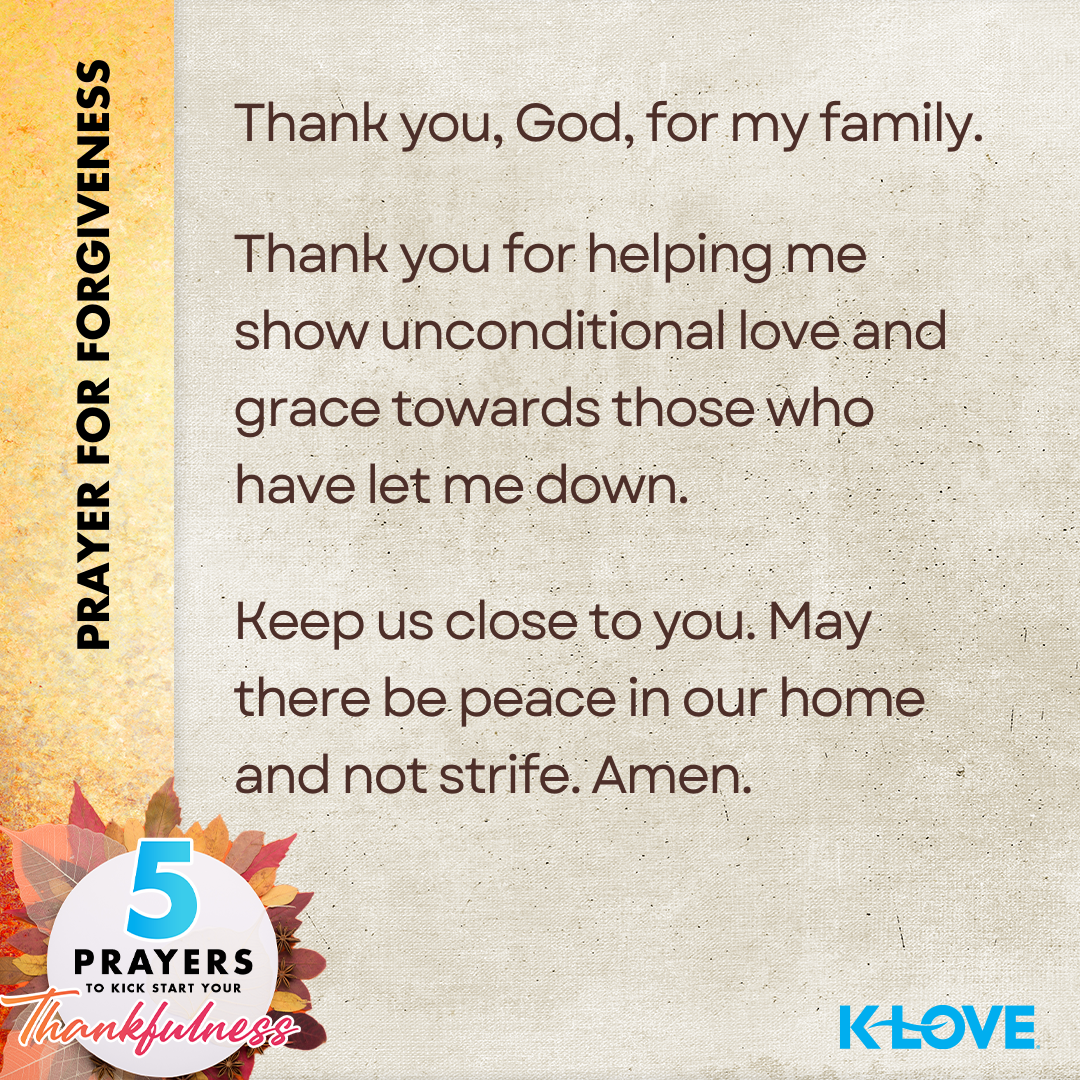 ---
4. Prayer for Family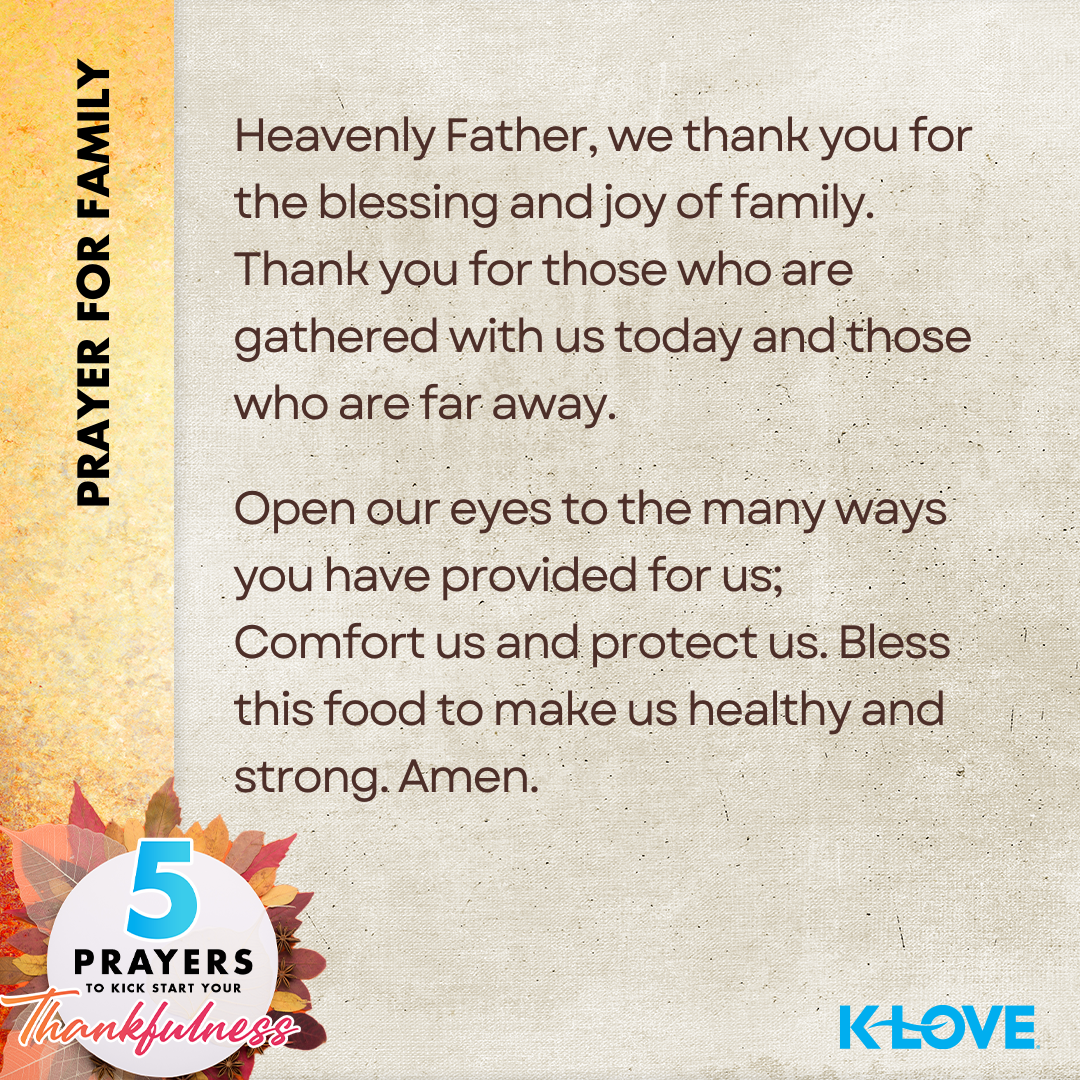 "And my God will supply every need of yours according to his riches in glory in Christ Jesus."
– Philippians 4:19 NLT
---
5. Prayer for Thanksgiving
"Always be joyful. Never stop praying. Be thankful in all circumstances, for this is God's will for you who belong to Christ Jesus."
– 1 Thessalonians 5:16-18 NLT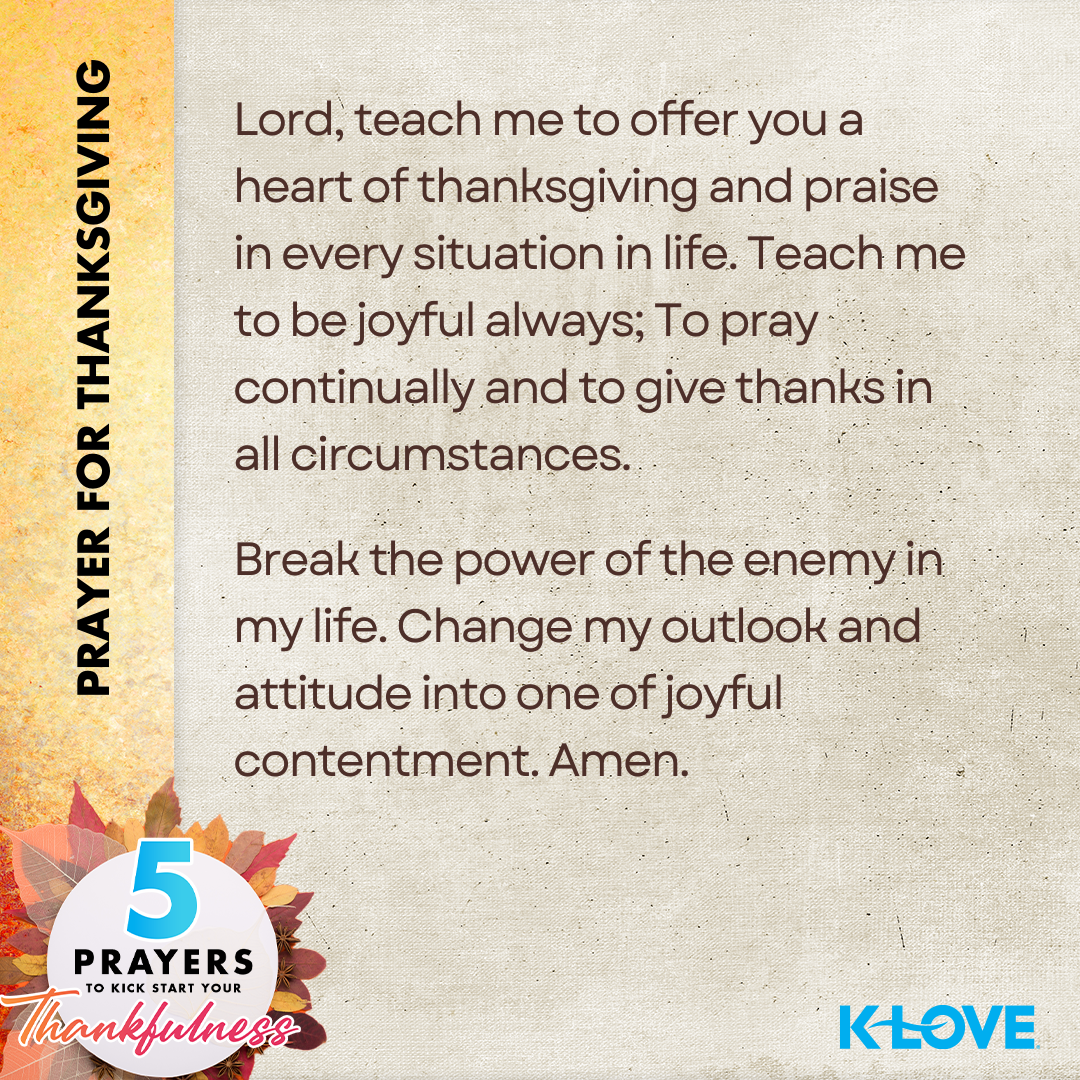 ---
Now that you've been armed with these five prayers of thanksgiving how will you implement them in your daily life?