Posted on Monday, May 31, 2021 by K-LOVE Pastors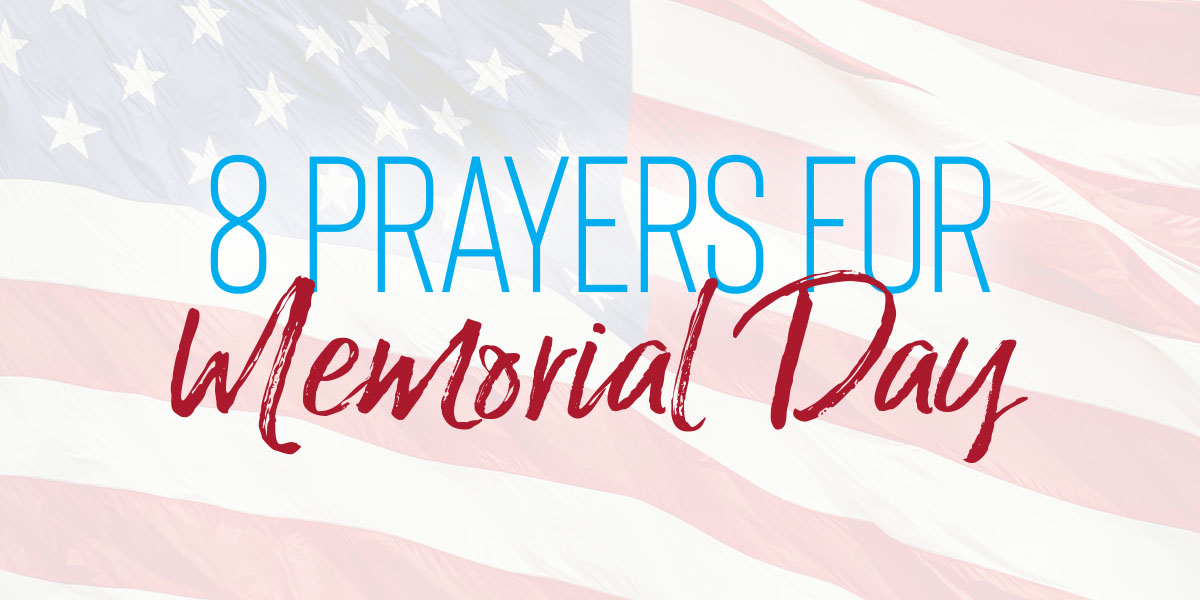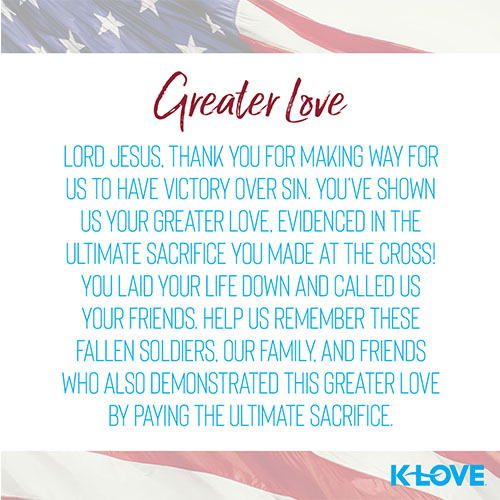 "There is no greater love than to lay down one's life for one's friends." - John 15:13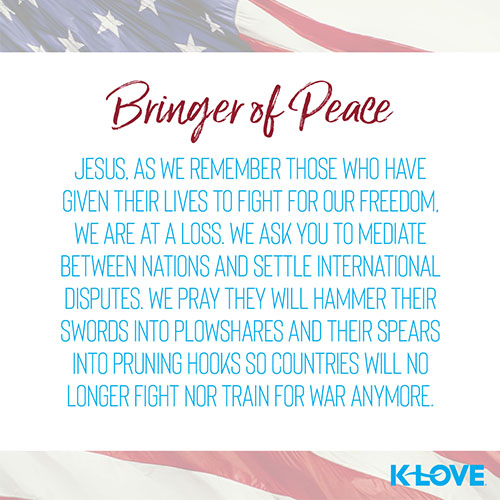 "The Lord will mediate between nations and will settle international disputes. They will hammer their swords into plowshares and their spears into pruning hooks. Nation will no longer fight against nation, nor train for war anymore." - Isaiah 2:4
---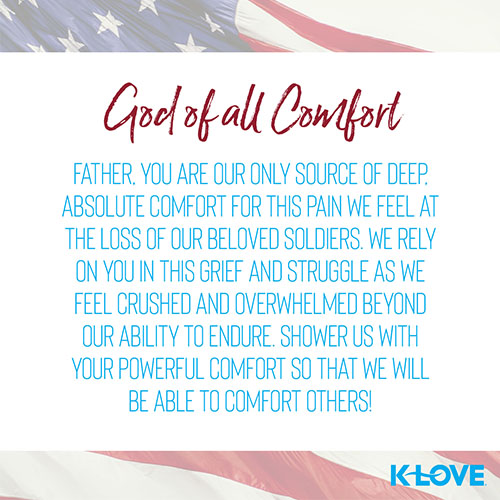 "All praise to God, the Father of our Lord Jesus Christ. God is our merciful Father and the source of all comfort." - 2 Corinthians 1:3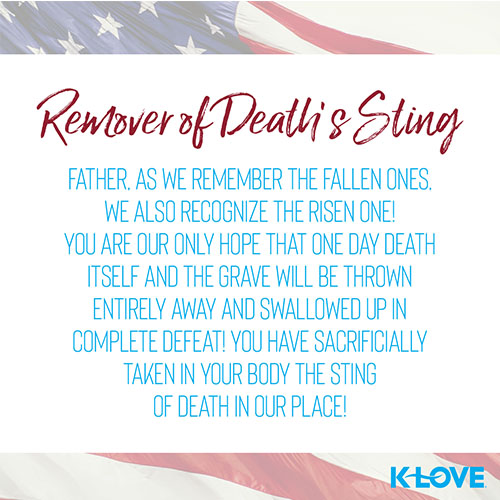 "Then, when our dying bodies have been transformed into bodies that will never die, this Scripture will be fulfilled:
"Death is swallowed up in victory. O death, where is your victory? O death, where is your sting? "
For sin is the sting that results in death, and the law gives sin its power. But thank God! He gives us victory over sin and death through our Lord Jesus Christ." - 1 Corinthians 15:54-57
---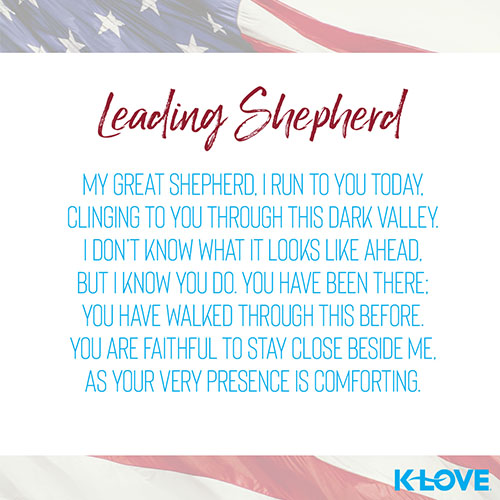 "Even when I walk
through the darkest valley,
I will not be afraid,
for you are close beside me.
Your rod and your staff
protect and comfort me." - Psalm 23:4
"Father to the fatherless, defender of widows—this is God, whose dwelling is holy. God places the lonely in families; he sets the prisoners free and gives them joy. But he makes the rebellious live in a sun-scorched land." - Psalm 68:5-6
---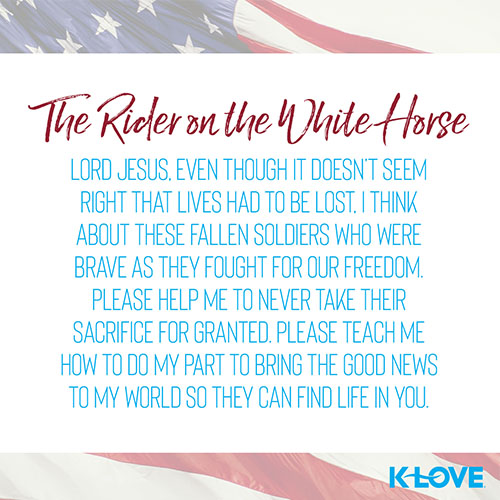 "Then I saw heaven opened, and a white horse was standing there. Its rider was named Faithful and True, for he judges fairly and wages a righteous war. His eyes were like flames of fire, and on his head were many crowns. A name was written on him that no one understood except himself. He wore a robe dipped in blood, and his title was the Word of God. The armies of heaven, dressed in the finest of pure white linen, followed him on white horses. From his mouth came a sharp sword to strike down the nations. He will rule them with an iron rod. He will release the fierce wrath of God, the Almighty, like juice flowing from a winepress. On his robe at his thigh was written this title: King of all kings and Lord of all lords.
Then I saw an angel standing in the sun, shouting to the vultures flying high in the sky: "Come! Gather together for the great banquet God has prepared. Come and eat the flesh of kings, generals, and strong warriors; of horses and their riders; and of all humanity, both free and slave, small and great."
Then I saw the beast and the kings of the world and their armies gathered together to fight against the one sitting on the horse and his army. And the beast was captured, and with him the false prophet who did mighty miracles on behalf of the beast—miracles that deceived all who had accepted the mark of the beast and who worshiped his statue. Both the beast and his false prophet were thrown alive into the fiery lake of burning sulfur. Their entire army was killed by the sharp sword that came from the mouth of the one riding the white horse. And the vultures all gorged themselves on the dead bodies." - Revelation 19:11-21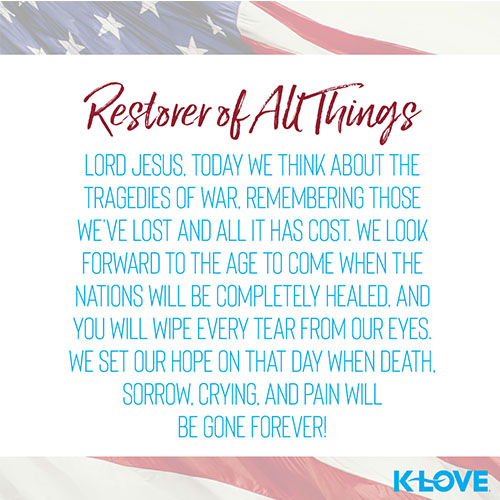 "He will wipe every tear from their eyes, and there will be no more death or sorrow or crying or pain. All these things are gone forever." - Revelation 21:4