Posted on Monday, Aug 31, 2020 by Craig Denison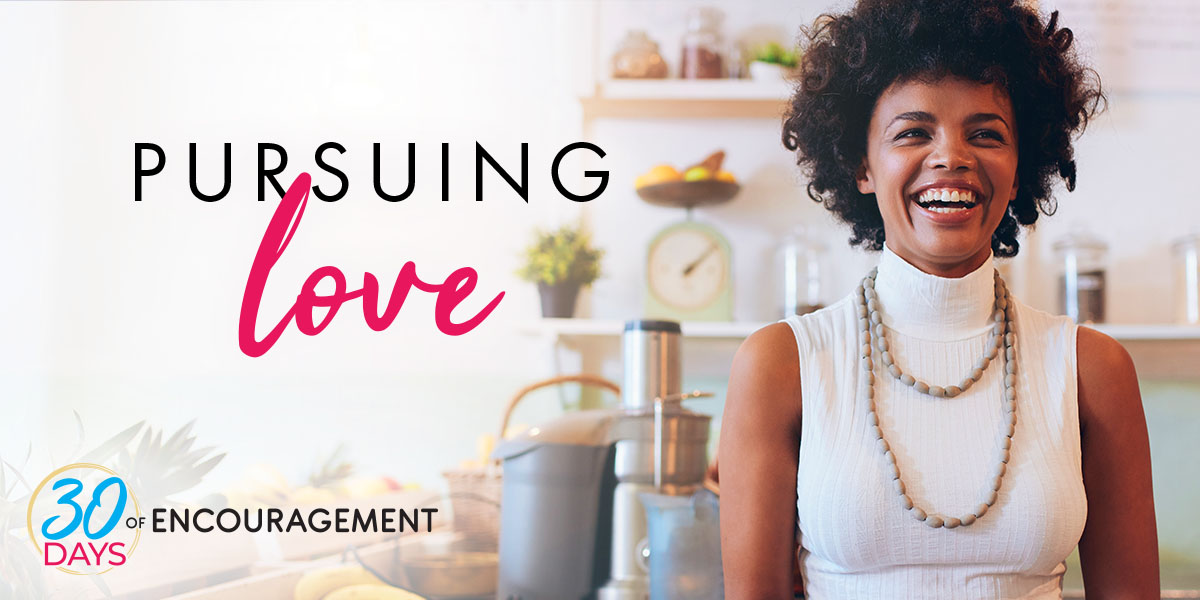 When asked what the greatest commandment in all of Scripture was, Jesus answers with these words:
"Jesus replied, "'You must love the Lord your God with all your heart, all your soul, and all your mind.' This is the first and greatest commandment. A second is equally important: 'Love your neighbor as yourself." -Matthew 22:37-39 NLT
There are two vital, overarching points in these words we desperately need to grasp today. One, loving relationships is the singular point of life. Our life must be centered around loving God, and loving others as ourselves. To pursue anything other than love is fleeting, and futile.
And second, all three of these relationships are connected. The second commandment, Jesus says, is "like" the first. The way in which we love God impacts our relationship with ourselves and others. The way we love ourselves is directly correlated to our love for others. If we have thriving, loving relationships with God, ourselves, and others, then our life will thrive. But if any of these three is suffering, the others will suffer as well.
From my perspective, we have a strong focus as Christians on loving God and others. Many churches make these two commands their mission. While we may not in practice love God and others as well as we would hope, I don't believe that's for a lack of belief in importance.
But, I fail to see near enough awareness or focus on our love for ourselves. Hardly ever do I hear sermons, or read books, where the emphasis is on teaching us to have a loving, thriving relationship with ourselves. In fact, that even sounds a bit heretical...
But ask yourself, just for a moment, how healthy are you emotionally? Do you have confidence in who you are, in who God has made you to be? Do you give yourself room to acknowledge when you are stressed, upset, anxious, lonely, or hurried?
How healthy are you mentally? Are there lies you're believing, thoughts about yourself that God himself would want to correct? Are you believing assumptions, things you think others believe about you that you couldn't be sure are even true? If you could only choose whether you see yourself positively or negatively right now, which would you choose?
How healthy are you physically? Are you giving yourself the critical gift of rest? Are you allowing yourself the freedom to notice when your body is exhibiting signs of stress, anxiety, loneliness, or weariness?
If you were able to answer these questions, honestly believing that you were fairly healthy emotionally, mentally, and physically, how much more could you focus your loving attention on God and others? How much better equipped would you be to see others in need, and be able to minister out of the overflow of a truly abundant life? How much more could you authentically worship your Creator in all that you do, glorifying and bringing attention to him through your thoughts, words, and deeds?
This year, each day, you have an opportunity to connect with yourself in better, more life-giving ways. And how you do that boils down to one simple idea:
True self-love need be nothing more, and nothing less, than loving yourself as God does.
It is not selfish, or worldly, to love yourself the way God does. In fact, anything less than that is pride. To say that you should be different than how God made you, with your wiring, personality, and gifting is to say that you know better than God does who you should be to accomplish his plans. To say that you should have had a different life is at minimum to discount God's ability to weave our stories together, even with all our brokenness, into a beautiful narrative that will ultimately be for his glory and our good.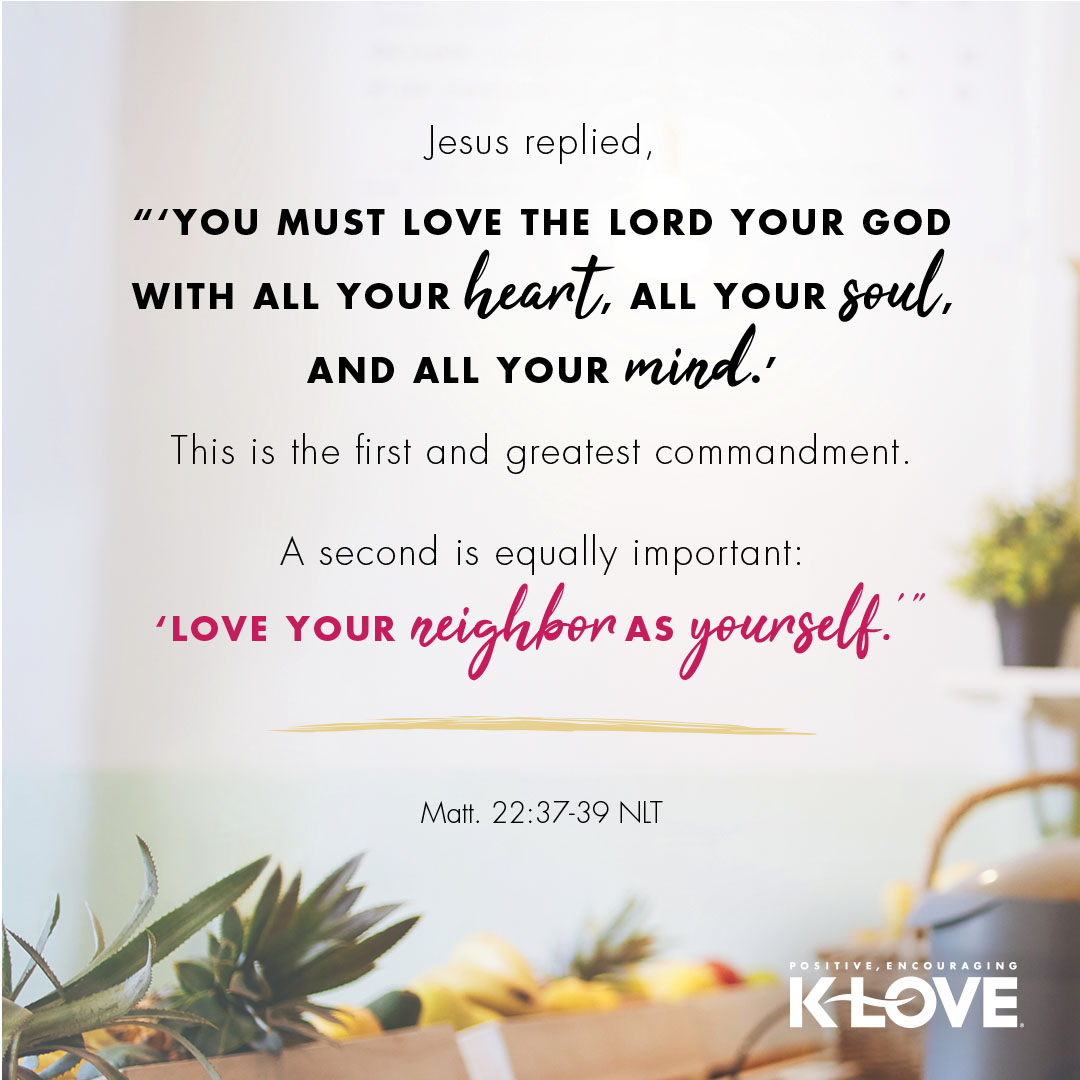 So, with passion and fervor to focus on what might be the missing piece in Jesus' greatest commandments, how do we better lovingly connect with ourselves?
Three Practices
Practice One
As you spend time alone with God today, take a moment to notice how you're doing.
How are you feeling? What's weighing you down? What's bringing you excitement and joy? And as you acknowledge those things, invite God into that place of self-awareness.
Practice Two
As you engage in worship, reading, and prayer, choose to love yourself as God does.
Take ownership of his love. Believe in your self-worth, in your inherent value, and in the importance of your unique calling. And choose his perspective over your own, or what you believe the perspective of others to be.
Practice Three
Take just a moment to acknowledge your emotions and your thoughts, especially if they ever dip below the standard of abundant life.
Acknowledge your stress, take a deep breath, and ask God for a pathway to peace. Acknowledge when you feel down on yourself, and thank God for his grace and ultimate plan. Acknowledge when you feel lonely, and courageously take the first step towards a relationship with others.
Like loving God and others, developing a vibrant and loving connection with yourself takes daily focus and attention. But also like loving God and others, that daily investment will produce more fruit than you can imagine.
Imagine a world filled with believers that are healthy, thriving, and empowered to love God and others well. And today, allow that dream to come to life in you, one thought, feeling, and action at a time.
---
Craig Denison is the author of First15. First15 writes new devotionals each day consisting of Scripture, reflection, prayer, musical worship, and a call to action. Thousands of readers each month use our content to discover God in a deeper way, and it's changed their lives." Click here for more info.​