Posted on Friday, Nov 16, 2018 by Anne Ferrell Tata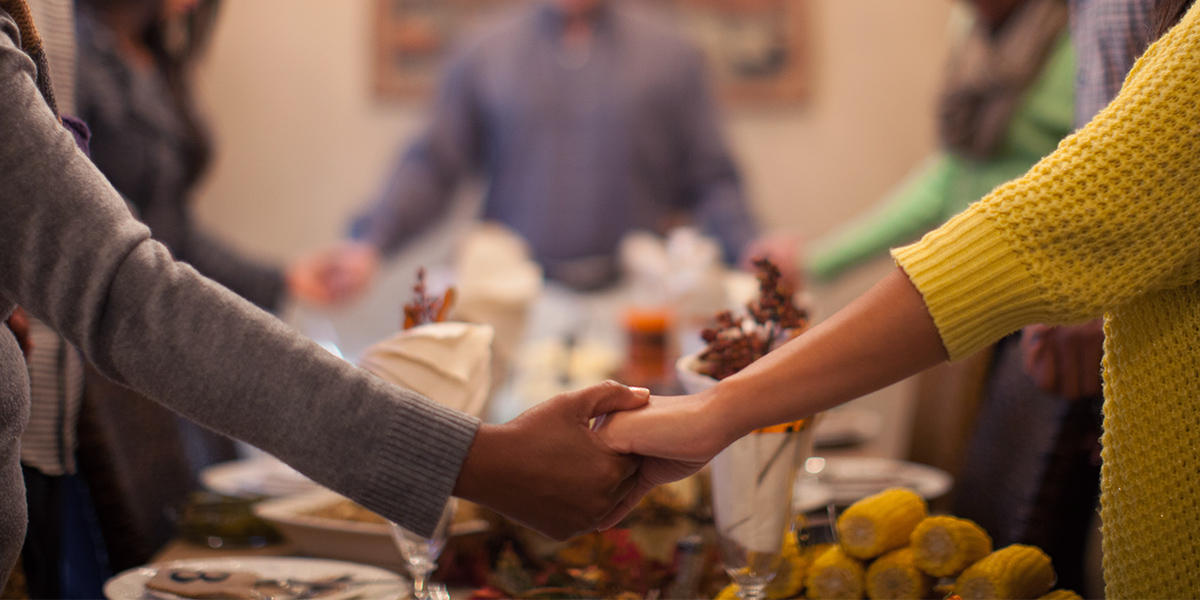 "Let your roots grow down into Him, and let your lives be built on Him. Then your faith will grow strong in the truth you were taught, and you will overflow with thankfulness." -Colossians 2:7 (NLT)
Have you ever noticed how important family is to God? The last verse in the Old Testament (Malachi 4:6) and the first verse in the New Testament (Matthew 1:1) emphasize the significance He places on family. God is the ultimate Father, so He understands family better than anyone. He understands how important family is and also how challenging family can be.
The holiday season is upon us, and there's no better time to focus on family. Tis the season to reflect, remember and realize how blessed we are to have a Heavenly Father who is eager to rejoice over our family and repair broken relationships.
If you're dealing with hurt or conflict in your family right now, Thanksgiving is the perfect time to let grievances go. To forgive and heal. To understand how much God loves us and how much He wants us to get along. Colossians 3:13 encourages us to "Make allowance for each other's faults and forgive anyone who offends you. Remember, the Lord forgave you, so you must forgive others."
We all have those family members who get on our nerves. Growing up with four brothers, I know all about siblings who push your buttons. I also know there can be real injury inflicted even when it's meant in jest. We're all wired differently, so we're not always going to see eye to eye.
Even when we aren't getting along, we can choose to focus on reasons to love one another, forgive one another and support one another. After all, that's what families do! The truth is, we may not get to choose our family members, but we can always choose gratitude.
It also helps to remember the heart of our Heavenly Father. The last prayer Jesus prayed before going to the Cross was that we would be one. He wants our hearts knitted together in unity (John 17:21-23). What better way to show our gratitude to our Heavenly Father than to unite and get along!
Make this Thanksgiving a day of gratitude for your family. Choose to look beyond your differences and focus on the reasons you come together. Family is important to God, so it should be important to us.
Digging Deeper:
Why are you most thankful for your family?
Has there been a time in your life when a family relationship was restored during the holidays? Share your story with the myKLOVE community.