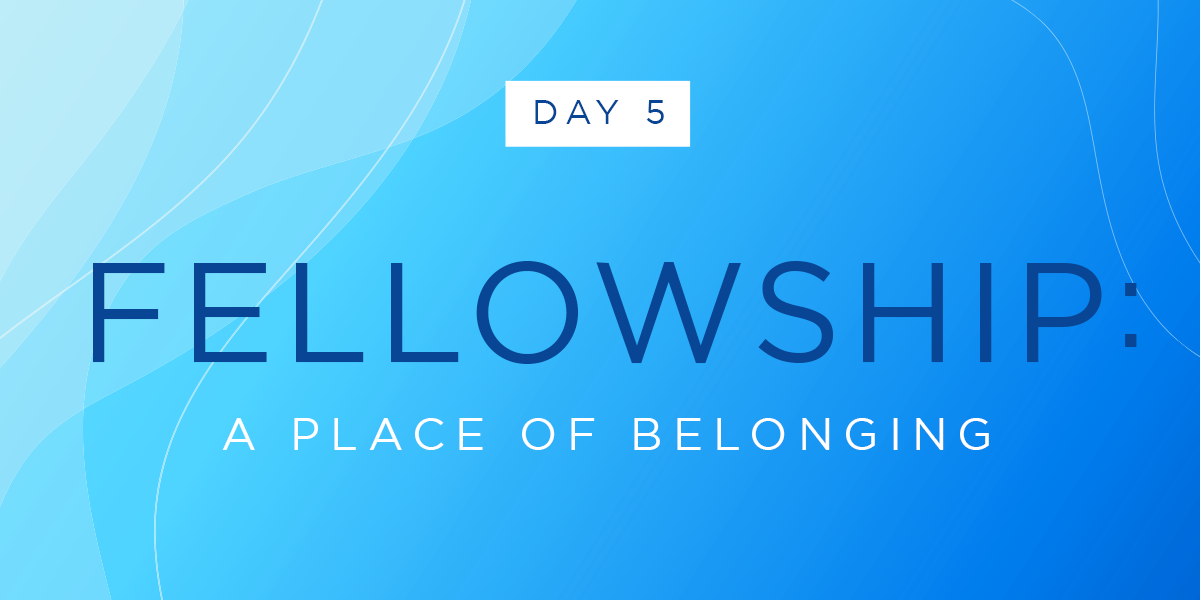 Fellowship: A Place of Belonging
Our society tends to take a more individualistic approach rather than a group one. This doesn't mean we're not deeply committed to one another or heavily invested in our families and friendships. It means our culture puts an emphasis on a person's independence and what one can achieve individually. This can also carry over into our walks of faith, causing us to privatize our spirituality.
First-century Jews were all about the family. This understanding will give us an even greater insight into the beauty and power of New Testament fellowship as we look at this gift (and "discipline") in today's study.
Read Matthew 12:46-49. In a setting of tight-knit families, we see Jesus broke through with a profound teaching.
Who did Jesus define as His family over and above His physical family?
If this feels off-putting to us as modern-day readers, we can only imagine how Jesus' statements landed in a culture wholly bound to kin. The flipside of this announcement is the inbreaking of an extraordinary new family where every person is welcome! Wealthy, healthy, sick, poor, elite, broken, bruised, powerful—all make up the body of Christ, His church.
Personal Reflection: Have other believers cared for you in a way that was as deep or even deeper than care you received from flesh and blood family members? If so, describe what this meant to you.
Let's explore the New Testament idea of fellowship. The Greek word used for fellowship is koinonia, which might be familiar to you. It means fellow and participant and implies fellowship or sharing with someone or in something.1 In the New Testament, it means to share in the life of Christ and in the lives of one another through the bond of Christ. We can cherish, love, and share friendship with those who are not followers of Jesus, but we won't have fellowship with them as defined in the New Testament. Fellowship is unique to believers because it centers on the shared life of Christ and is fueled by the Holy Spirit.
Read Hebrews 10:24-25.
We all have reasons why we get out of the habit of consistent fellowship. We're busy, working two jobs, in grad school, remodeling our homes, exhausted, have four kids playing sports. We find the people at our office who don't claim to be Christ-followers easier to get along with and possibly more fun. We're afraid if we join a Bible study we won't know enough or be judged. We'd rather sleep in on Sundays because it's the only day out of the week we can actually catch our breaths. What have I left out?
I appreciate this passage in Hebrews because apparently committing to fellowship isn't a new challenge. At the very beginning of the church's history, people were prone to fall out of the habit of gathering together.
Personal Reflection: In light of the passage you just read, briefly describe how important spending time with God's family is to you. There's no judgment here. We've all had different experiences with the church and other believers.
Something that's unique about Christian fellowship is that we can't have fellowship with each other if we don't first have it with Jesus. And if we have fellowship with Jesus, we will long for it with others.
Personal Prayer: If you're out of the habit of fellowship, take a moment to go to the Holy Spirit with whatever is keeping you from a community of believers.
I'll leave you with Paul's final words in his second letter to the Corinthians:
Finally, brothers and sisters, rejoice. Become mature, be encouraged, be of the same mind, be at peace, and the God of love and peace will be with you. Greet one another with a holy kiss. All the saints send you greetings. The grace of the Lord Jesus Christ, and the love of God, and the fellowship of the Holy Spirit be with you all.
2 Corinthians 13:11-13
---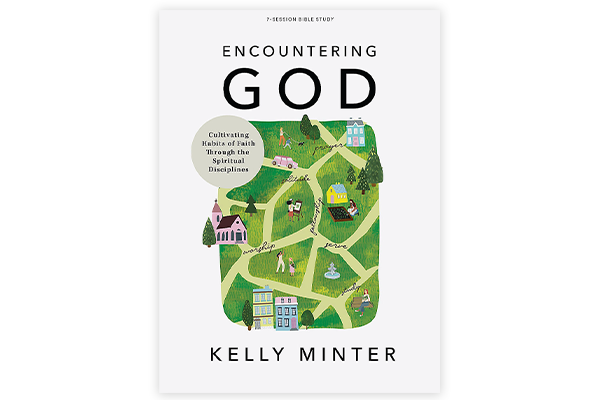 Excerpted from Encountering God Bible Study, Lifeway Press® • © 2021 Kelly Minter
For more of this study, including teaching videos by author Kelly Minter, visit lifeway.com/encounteringgod.