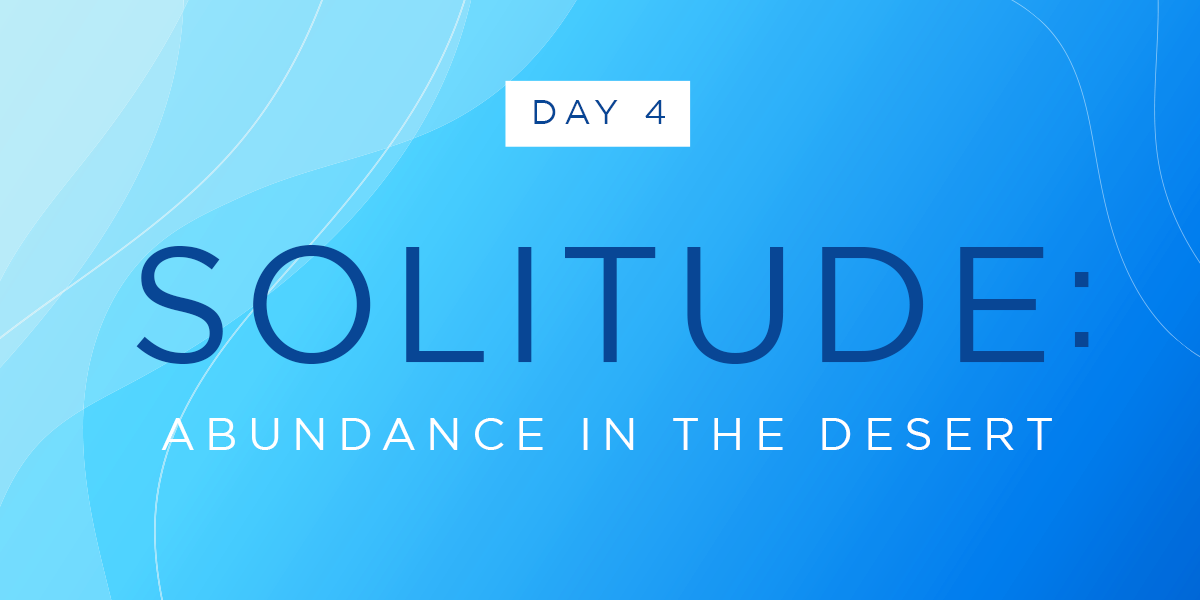 Solitude: Abundance in the Desert
Solitude. We have so little of it in our culture. Friends of mine who are mothers tell me of locking themselves in the bathroom away from their toddlers and teenagers to capture three quiet minutes. Susanna Wesley, mother of John Wesley who founded the Methodist church, used to enter into solitude by pulling her apron over her head. 1 She could pitch a prayer tent just like that. This is what I like to call resourceful. On the other hand, we've probably also experienced the sheer terror of too much alone time. If things get overly quiet, we start to get antsy.
Whether we're afflicted with a terrible case of FOMO (fear of missing out) or we're afraid to be alone with our thoughts, fears, regrets, or questions, it seems we have this love-hate relationship with solitude. We simultaneously crave and fear it. We want alone time up to the point of it feeling downright unsettling. And often, when we finally have it, we have an overwhelming urge to fill it: music, podcasts, social media, folding laundry, watching a show. What will we discover if it's just us and God?
As we think about solitude from a Christian perspective, its purpose is to clear space for drawing closer to God, not to just be by ourselves. When we choose silence and aloneness, we do so in order to lay aside distractions to better hear from and commune with God. Ironically, we choose to be alone so we can be with Him. Today we'll look at how Jesus prized solitude when He walked on earth. By doing so, we'll also discover how much we need it.
Personal Reflection: Why do you crave solitude? Why do you avoid solitude?
Read Luke 5:15-16.
Personal Take: The CSB says Jesus often withdrew to deserted places. What does this tell us
about the value Jesus placed on solitude?
Read Mark 6:30-34.
One of the things that physical exercise has taught me over the years is that it's possible to put a short amount of time to really good use. If I've got a window of just thirty minutes, I can take a walk, jump on my friend's bike, work out on my Pilates machine . . . you get the idea. A moment of time that can otherwise go up in smoke scrolling on your phone can be invested in a way that matters. That boat ride ended up being significant for the disciples because they never got the solitude with Jesus they were expecting. That journey to the place of solitude ended up being the place of solitude.
Personal Reflection: How can you redeem seemingly insignificant moments of your day for purposeful time with the Lord?
I hope you were encouraged today by the fact that solitude is not something to fear but rather a space to be enjoyed. Yes, we may at first struggle in our alone time with regret, fear, or loneliness. But remember, as children of God, we don't need to fear the deserted places. Christ is the ultimate provision of rest for us in places of solitude.
---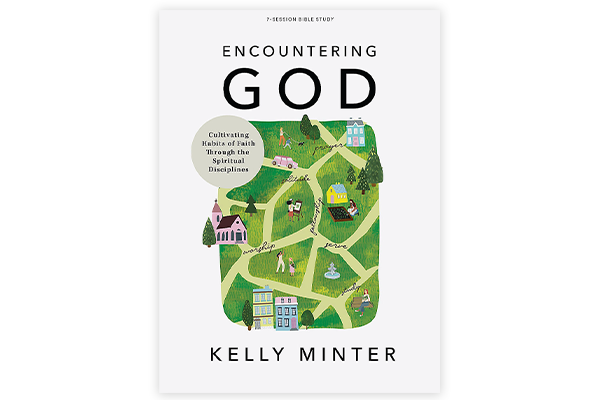 Excerpted from Encountering God Bible Study, Lifeway Press® • © 2021 Kelly Minter
For more of this study, including teaching videos by author Kelly Minter, visit lifeway.com/encounteringgod.