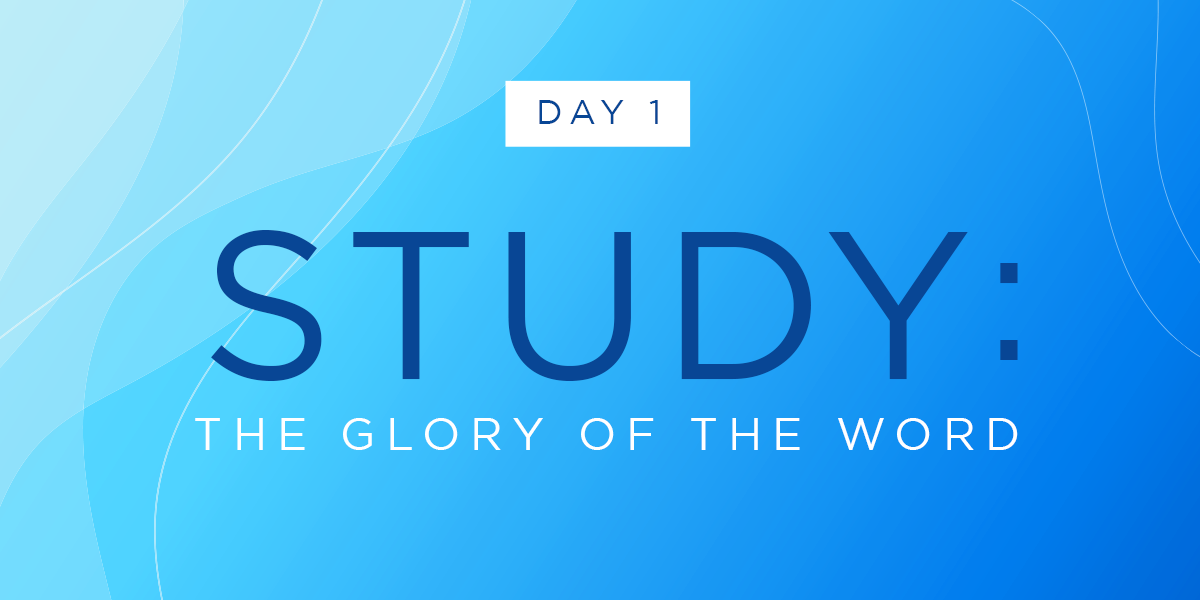 Study: The Glory of the Word
When I was in high school, in the depths of despair over a season-ending basketball sprain or not being asked to prom until the bitter last minute, I would lament in Psalms. Its poetry gave wings to both my heartaches and hallelujahs, and Proverbs' wisdom grounded me in understanding. Both books are rich with history, theology, literary devices, and of course, inspired by the Holy Spirit.
Psalm 19 was one of my favorites growing up and has maintained that status into my adulthood. It describes the nature of God's Word and swells with poetry and metaphor.
Read Psalm 19. Note that the first six verses describe how God speaks to us through His creation and the rest of the psalm deals with how He speaks through His Word.
Verse 7 appears to abruptly jump from descriptions about the sun to a new section about God's Word. It would be natural to assume that these are two disconnected segments, but look closely at verse 6. It ends with the phrase, "nothing is hidden from its heat."
Personal Take: How might this transitional statement about the reach and power of the sun connect to what David said about the Word of God in verses 7-11?
Using trusted tools (commentaries, Bible dictionaries, concordances, and so forth) to study the Bible is particularly meaningful because they help us see the authors' intentions that aren't always obvious. Before studying this psalm, I would have thought the transition between the content in verse 6 about the sun and the content in verse 7 about God's Word was merely David changing gears to a brand-new topic. But the Word Biblical Commentary tells me that the reality of there being nothing hidden from the sun's heat is a powerful analogy of God's Word: "The clause marks the transition between the two parts of the psalm and at the same time links them intimately together. Just as the sun dominates the daytime sky, so too does Torah dominate human life."1 Okay! Now we're onto something that makes both parts of the psalm even more remarkable and meaningful!
Just as the sun gives light and heat that is essential to survival and enjoyment, God's personal revelation through His Word is also indispensable to our lives. Without it, how would we know the Lord and His purposes for us? Where else would we discover that we're made in His image? And how would we know who Jesus is, what He did for us on the cross, and His desire to be in relationship with us?
Read verses 12-14 again.
Personal Take: After writing about God's Word being a powerful light to our souls, why do you
think David ended with confession and forgiveness?
Verse 14 is one of my favorite verses to pray whether I'm beginning to pray or if I've run out of words at the end of my praying. It covers a thousand confessions and keeps me from as many future sins. If the words I speak and the thoughts and reflections of my heart are acceptable to the Lord, how can I sin against Him and His Word? Praise be to our Rock and our Redeemer!
Personal Prayer: Write out or say a prayer based on verse 14. Add your personal pleas to it. To prompt you: What of your words need to change? What heart-reflections need to be different? What does "acceptable" (some versions say "pleasing") to the Lord look like? How is He your personal Lord, Rock, and Redeemer?
---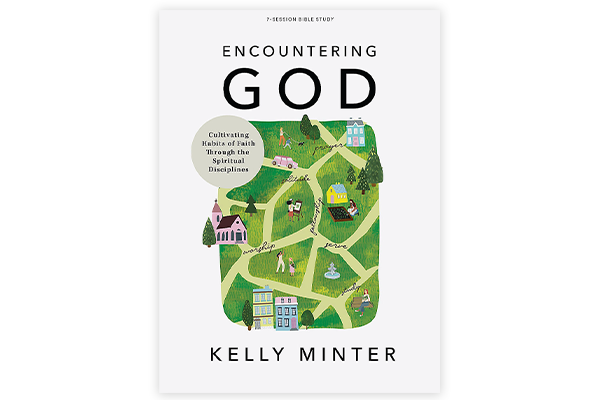 Excerpted from Encountering God Bible Study, Lifeway Press® • © 2021 Kelly Minter
For more of this study, including teaching videos by author Kelly Minter, visit lifeway.com/encounteringgod.