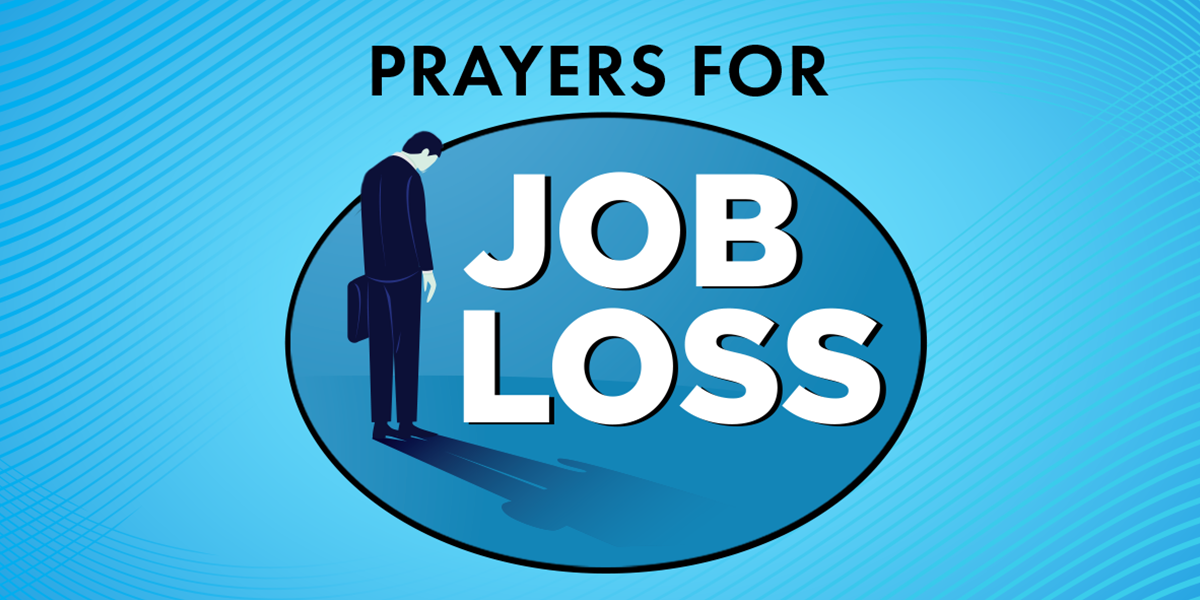 As Believers, we know that our lasting treasure is in Heaven. However, for most of us, there is also the daily reality of needing to work to provide for ourselves and for our families. While working is a part of God's good design, we see in Genesis, after the Fall, that work would become a burdensome necessity, more than a joy. In some seasons, we feel this as a heavier burden than others. Are you in a season of unemployment or underemployment? Are you fighting against fear, worrying about how you will make ends meet, or providing for your family? Take heart. While we live in a fallen world, God also promises to care and provide for us. In Matthew 6, Jesus illustrates that just as God meticulously cares for the birds and carefully clothes the lilies, we can trust God to provide for us. He loves us so much more than the birds or lilies. To help you foster that trust in God amidst the uncertainty you may be walking through today, we have provided some verses and prayers for you to meditate on.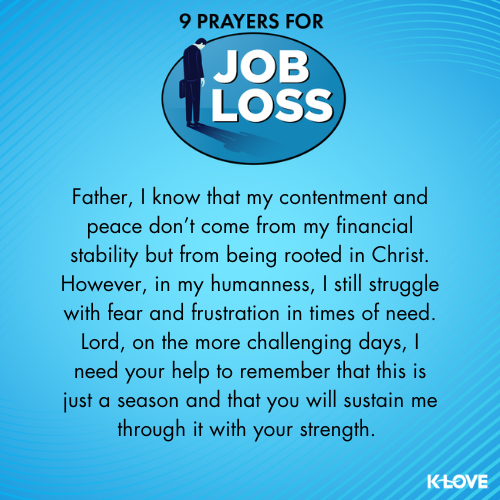 I have learned the secret of living in every situation, whether it is with a full stomach or empty, with plenty or little. For I can do everything through Christ, who gives me strength.
- Philippians 4:12-13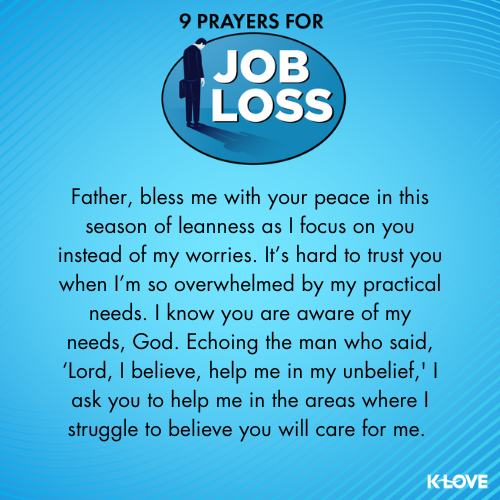 You will keep in perfect peace all who trust in you, all whose thoughts are fixed on you!
- Isaiah 26:3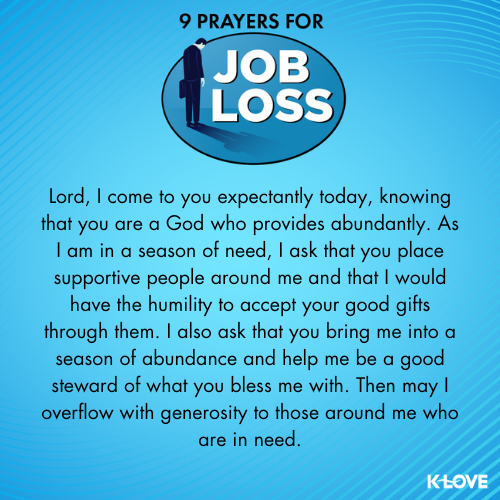 And God will generously provide all you need. Then you will always have everything you need and plenty left over to share with others.
- 2 Corinthians 9:8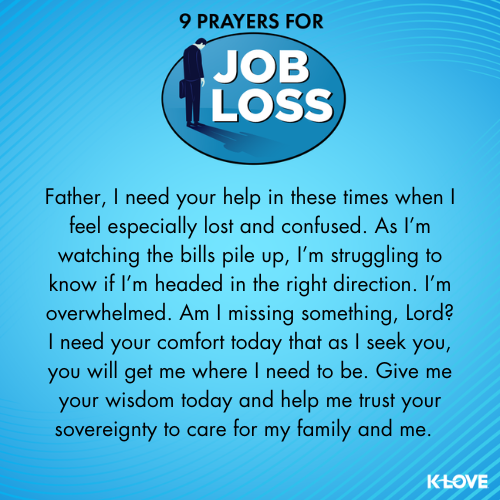 The Lord says, "I will guide you along the best pathway for your life. I will advise you and watch over you."
- Psalm 32:8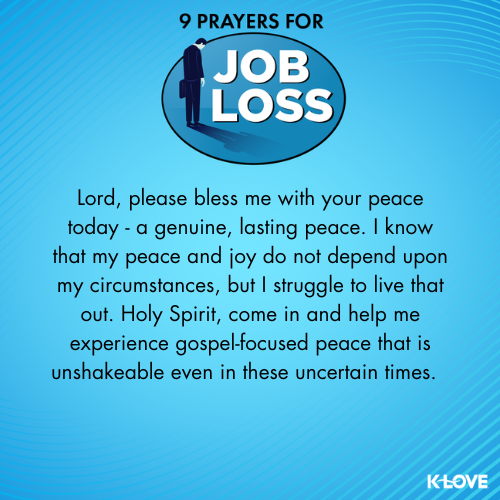 "I am leaving you with a gift—peace of mind and heart. And the peace I give is a gift the world cannot give. So don't be troubled or afraid.
- John 14:27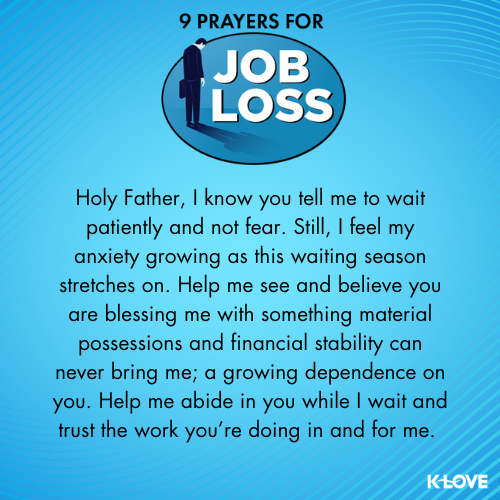 Wait patiently for the Lord. Be brave and courageous. Yes, wait patiently for the Lord.
- Psalm 27:14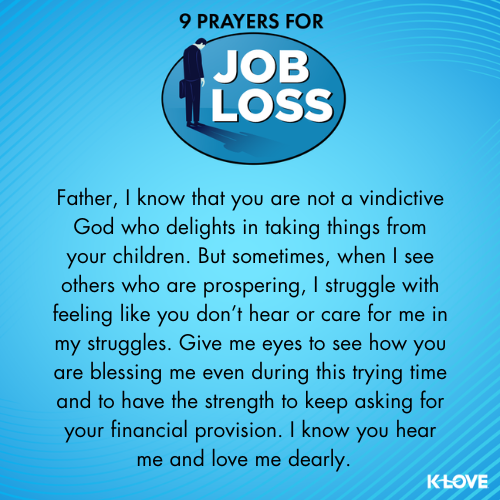 So if you sinful people know how to give good gifts to your children, how much more will your heavenly Father give good gifts to those who ask him.
- Matthew 7:11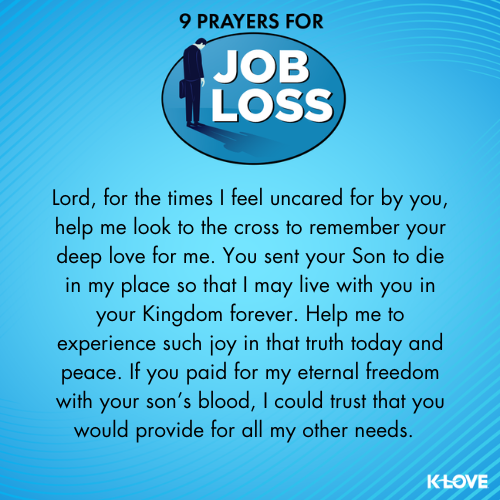 Since he did not spare even his own Son but gave him up for us all, won't he also give us everything else?
- Romans 8:32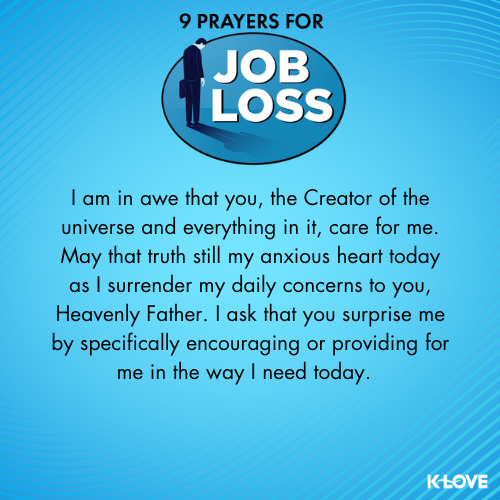 Give all your worries and cares to God, for he cares about you.
- 1 Peter 5:7