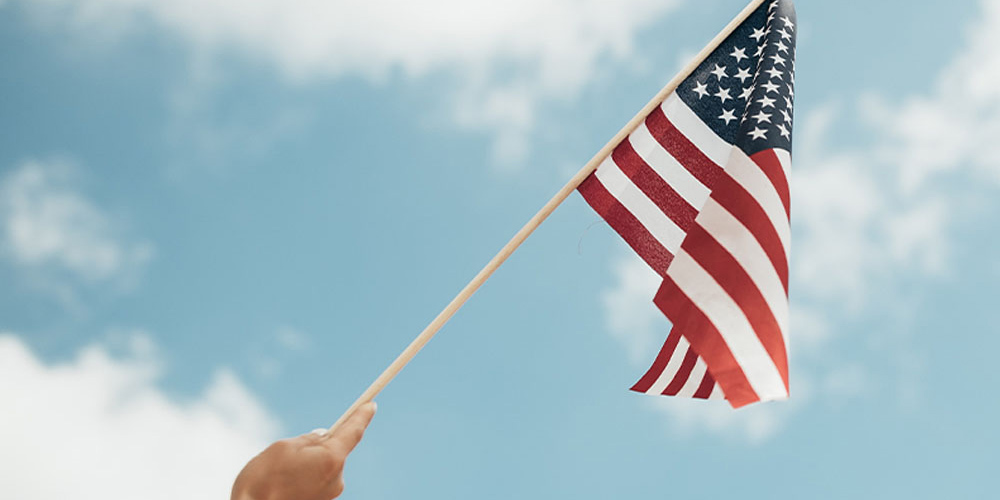 My children couldn't believe what they were hearing. My daughter's simple question had sparked a conversation none of us had expected.
One afternoon my parents dropped by for a visit. My eight-year-old daughter had been doing some reading about American history. As my dad and I were catching up, my daughter chimed in with a question that changed the direction of our afternoon. "Poppy," she began, "have you ever been in a war?"
My dad paused. We were both taken aback by her question.
My dad was drafted during the Vietnam War right out of high school. He served in the army for two years. Growing up, I remember seeing his uniform and asking him to tell stories from that time in his life. Now it was time for him to answer those same questions from my daughter.
My dad looked at me. I thought for a moment, then nodded to my father. It was my way of saying, "Let's dive in, but not too deep. I can't afford to pay for therapy."
My dad began to share when his country called him to serve on the other side of the world. He shared about the friends who came home – and the ones who didn't.
Memorial Day is a day to honor those who didn't come home so that we could.
It's a day, as today's verse says, to teach hidden lessons from our past and share stories. It's a day to express gratitude for those who made the ultimate sacrifice. It's a day to remember we are all called upon to sacrifice in some way for our country.
Franklin D. Roosevelt once said, "Those who have long enjoyed such privileges as we enjoy forget in time that men have died to win them."
How can you make Memorial Day more than just another day off?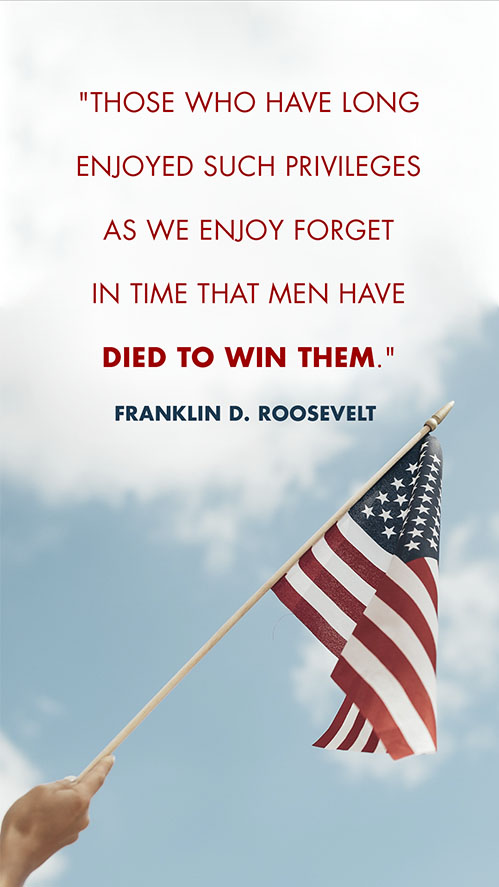 Here are a few suggestions:
Visit a local Veteran's Cemetery. Look at the names on the headstones. Spend time in prayer, thanking God for the sacrifice of the men and women there.
Go to a Memorial Day Parade.
Look up the meaning of the Stars and Stripes on our flag. Spend a few minutes talking as a family about the meaning of the symbolism.
Read an age-appropriate history book or poem.
Watch an age-appropriate program about Memorial Day.
As you enjoy the time off work, school, and the usual Monday routine this Memorial Day, share stories of men and women who gave their lives for our freedom. Talk about the lessons we can learn from history. Thank God for the people who have sacrificed for us (Philippians 1:3).
Let's use this day in our life to rest, remember, and recognize those who gave their lives.
Digging Deeper:
Why do you think it's essential to celebrate days like Memorial Day? How can remembering the sacrifice of our soldiers help you greater appreciate the sacrifice Christ made for you on the cross?
What's one way you can make your Memorial Day celebration even more meaningful this year?