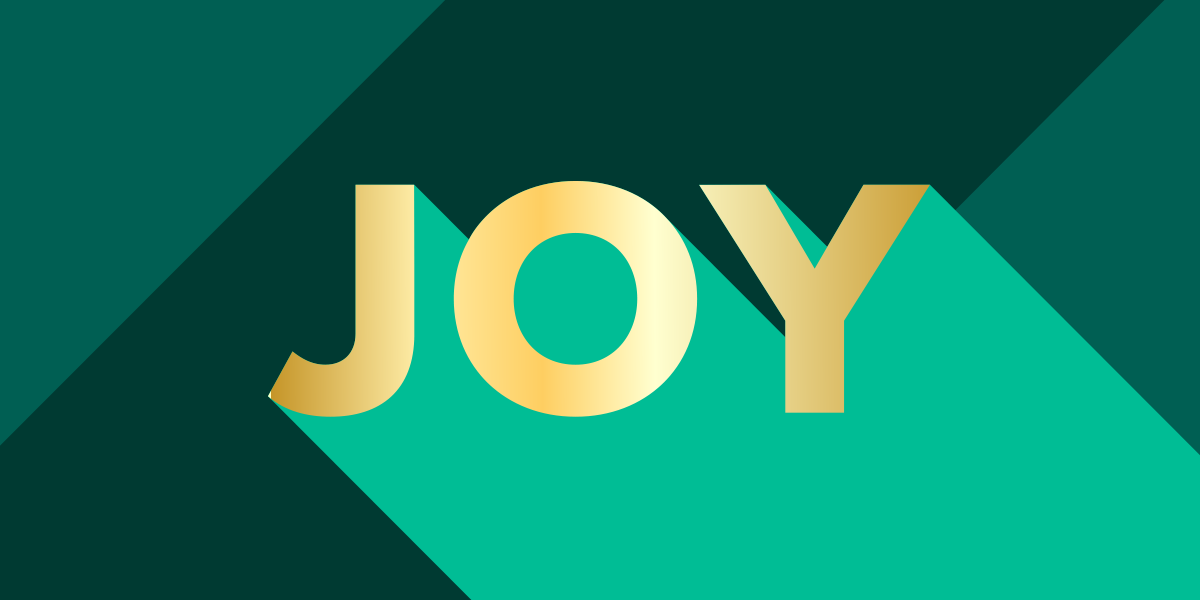 "Don't be dejected and sad, for the joy of the Lord is your strength!" - Nehemiah 8:10b
What is the gift of joy? People are starving for God, but they don't know it. Because joy is elusive and happiness is short-lived, life can feel meaningless.
Let's face it. We all want to be happy. We all want joy. Our world seeks happiness and short-term pleasure, but God provides a significant and lasting joy. Joy is a positive human condition that can be either feeling or action. The Bible uses 'joy' in both senses. Joy is also a feeling called forth by well-being, success, or good fortune and cannot be commanded. We have all automatically experienced joy from favorable circumstances, and the Bible encourages exuberant joy. Psalm 47:1 says, "Come, everyone! Clap your hands! Shout to God with joyful praise!" The Bible is filled with joy, and God wants our lives littered with it, too.
How does joy tie into Christmas? One writer said, "Joyless Christians are a poor testimony to the world." Joy is uniquely tied to Christmas, given the grand pronouncement of the angel.
The shepherds had been in the field keeping watch over their flock by night, and they weren't ready for what came next. Suddenly, an angel of the Lord stood before them, and the glory of the Lord shone around them, and they were terribly afraid (Luke 2:8-9).
What a scene! Dazzling, bright, blinding light from the presence of one angel stunned the shepherds! This was a BIG deal. I love what the angel said to the shepherds:
"But the angel reassured them. 'Don't be afraid!' he said. 'I bring you good news that will bring GREAT JOY to all people. The Savior—yes, the Messiah, the Lord—has been born today in Bethlehem, the city of David!'" - Luke 2:10-11
God's angels brought GOOD NEWS that brought GREAT JOY to all people. God brought great joy then, and He wants to bring that joy to you now at Christmas.
How do we let the gift of joy come out of our lives? Joy can be elusive in our instant self-centered culture. But God gives us lasting joy when we realize God is on our side (Romans 8:31), and Jesus is praying for us (Romans 8:34). We have been delivered from sin and can escape into the joy of forgiveness (Psalm 32:1-2).
Tasting God's grace can usher forth "joy-giving moments" that exude from us to others.
When you encourage and lift others, they can experience Jesus's joy. Since the joy of the Lord is our strength, let's spread that joy to everyone who needs it this season.
Recommended Listening: "Wonderful" by @CAIN
Unwrapping the Gift of Joy
Who needs your joy? Consider writing that note or calling them as soon as you can.
Assess your joy-robbing moments. Think about how you can eliminate/minimize them and add more joy-giving moments to your life.