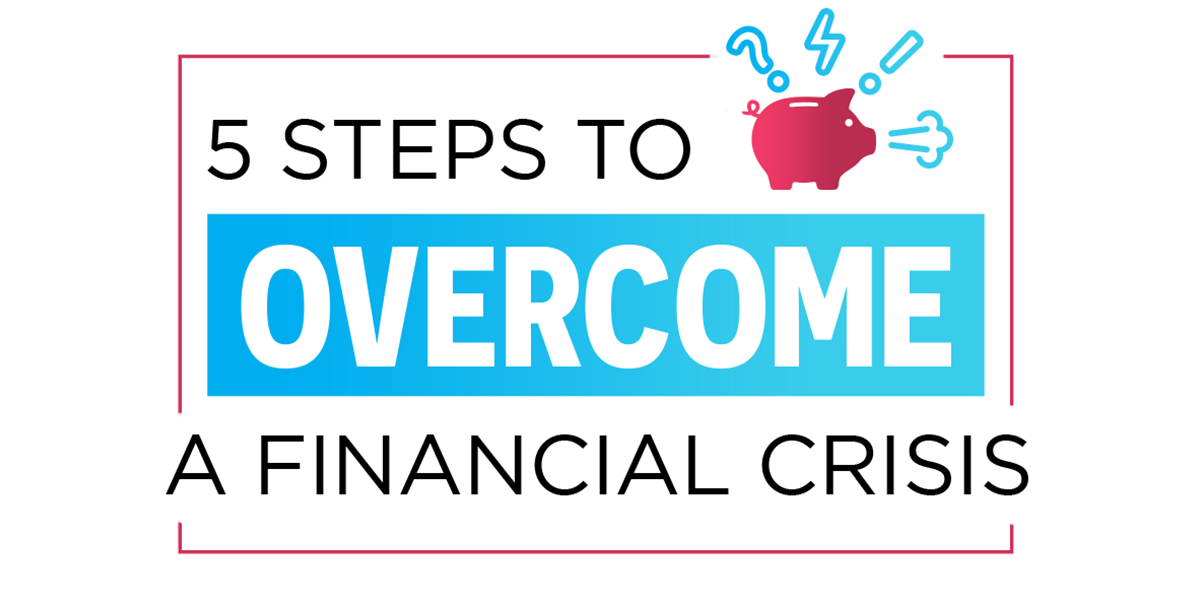 "And this same God who takes care of me will supply all your needs from his glorious riches, which have been given to us in Christ Jesus." - Philippians 4:19
First, I want to assure you that God still loves and cares for you. Don't give up in the midst of this difficult season. God sees your pain. He has promised us He will never leave us, nor forsake us. Here are some more verses for you hold onto.
Jeremiah 29:11 says, "'For I know the plans I have for you,' says the Lord. 'They are plans for good and not for disaster, to give you a future and a hope.'"
Proverbs 3:5-6 says, "Trust in the Lord with all your heart; do not depend on your own understanding. Seek his will in all you do, and he will show you which path to take."
Psalm 34:18 says, "The Lord is close to the brokenhearted; he rescues those whose spirits are crushed."
Here are some practical steps to take as you attack your debt and battle for financial peace:
1. Make an honest assessment. Figure out what's causing your financial trouble. Is it a spending habit, an addiction, unexpected bills, or lack of income? Ask yourself this question: How am I using the money God has entrusted me with?
2. Seek God. In the midst of your financial trouble, ask Him for direction and wisdom. Are there any changes that need to be made in your spending habits? Seek the Lord for answers, and keep your eyes fixed on Christ.
3. Thank God for what you do have. Make a gratitude list, and thank God for His provision. Gratitude can go a long way!
4. Develop a written budget. Take time to write out your budget at the beginning of every month. Have a clear written plan and stick to it.
5. Remember, you are managing God's money. Don't forget, it all belongs to Him. You are simply a steward of what God has entrusted to you.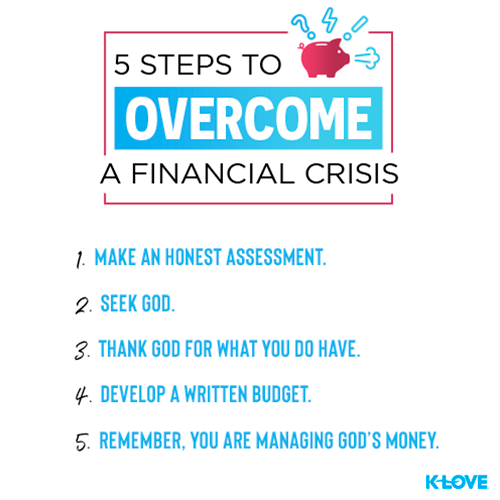 Dig Deeper
Consider finding a financial counselor or a ministry like crown financial to help you work thru your financial struggles.
Which of the 4 areas listed do you need to practice first?
RELATED CONTENT: 8 Prayers for Times of Financial Stress