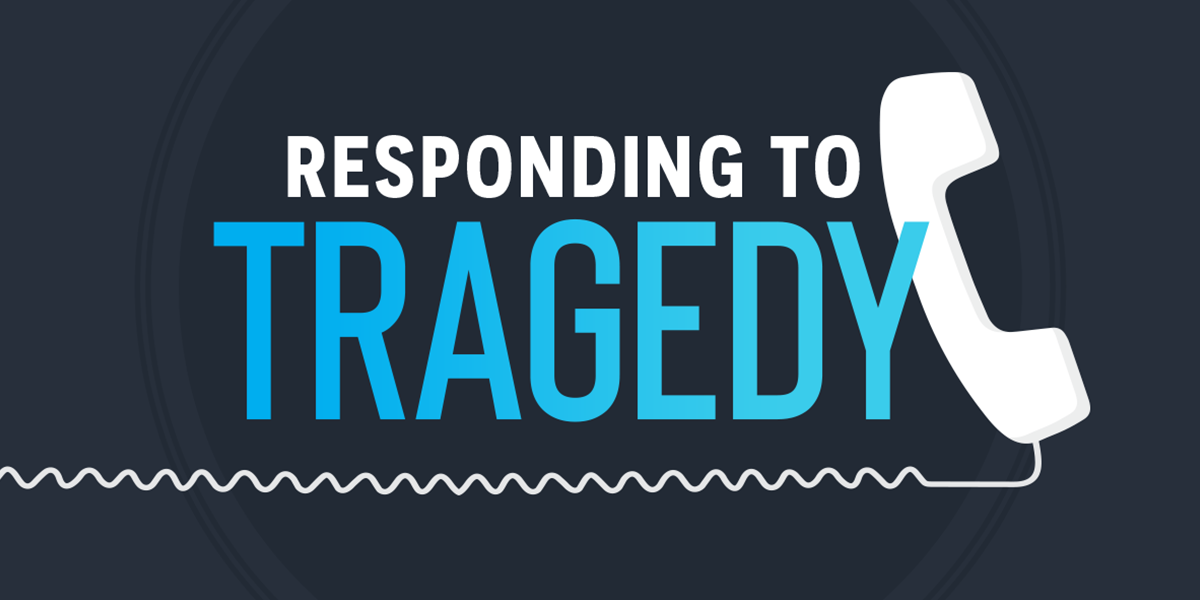 "That is why we never give up. Though our bodies are dying, our spirits are being renewed every day. For our present troubles are small and won't last very long. Yet they produce for us a glory that vastly outweighs them and will last forever! So we don't look at the troubles we can see now; rather, we fix our gaze on things that cannot be seen. For the things we see now will soon be gone, but the things we cannot see will last forever." - 2 Corinthians 4:16-18 NLT
Every time there is a tragedy, it's normal for us to wonder, "If God is good, how could he have let this happen?"
Some tragedies are so significant that they make national or international news. They get our attention for a day or two, and we soon forget. As the media feeds us the gruesome details, we quickly move through the stages of grief – shock, anger, bargaining, depression, and acceptance. It seems there is constantly a tragedy to mourn.
RELATED MUSIC: Dan Bremnes Wrote This Song For Anyone In The Middle of It
As a first responder and a crisis chaplain, I was often one of the first to arrive at a tragic scene. Car wrecks, house fires, and various medical emergencies were all in a day's work. Every day people are suffering and experiencing personal tragedy. Unfortunately, most of the world seems unaware of the suffering that is immediately around us. We are oblivious until it comes knocking on our door.
When tragedy strikes, we naturally wonder how God could allow it. We believe God is all-powerful and loving, but tragedy often shakes that belief. We sometimes forget that sin entered the world with Adam, and the world has been in turmoil since that day. Humankind is separate from God and His goodness because of disobedience. Adam chose to be like God and to know good from evil. We see both every day.
RELATED MUSIC: Brandon Heath Debuts Optimistic New Single, "See Me Through It"
The disciples of Jesus were promised to suffer. Still, the guaranteed reward is infinitely better than any suffering we endure in this life (John 16:33). Even in the darkest days, we can trust that God is working well in what the enemy intends for evil.
The beauty is that God is good, and He is very present. God is at work, and He is calling people to Himself. The purpose of life and our ultimate destiny is to be conformed to the image of God's Son. Tragedy reminds us that this world is not our home and our hearts long for the day that Jesus comes to end all suffering. Through Jesus, we have access to the Father and hope for our future in this life and the world to come!
7 Healthy responses to Tragedy:
Take time to grieve
Reach out to God for help
Ask others for help
Give to others in need
Empower yourself through self-care
Don't lose sight of the blessings in your life
Yield your desire to get even
---
Dig Deeper
When have you seen God make something good from something wrong?
How can you be a force for good when tragedy strikes your community?
RELATED CONTENT: 8 Prayers for Responding to Tragedy