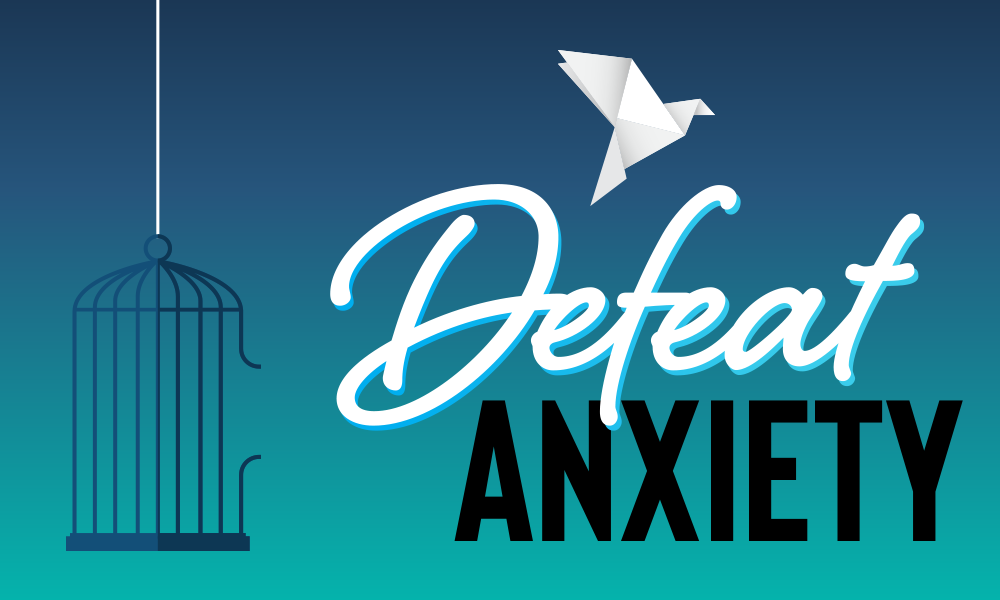 This world is broken and full of uncertainties. Sometimes those unknowns can grab ahold of our heart and mind and send us into a spiral of anxious thoughts. The good news is that those in Christ are never alone in these moments, and we have an ever-present help for our time of trouble. Even if we struggle with long-term clinical anxiety, it does us good to prepare ourselves for it, so we know how we will approach it when, not if, those times come. We have included a variety of scripture-based prayers below to encourage you and keep handy for those difficult moments. The included scriptures are also beneficial for memorization in preparation for these moments of trouble.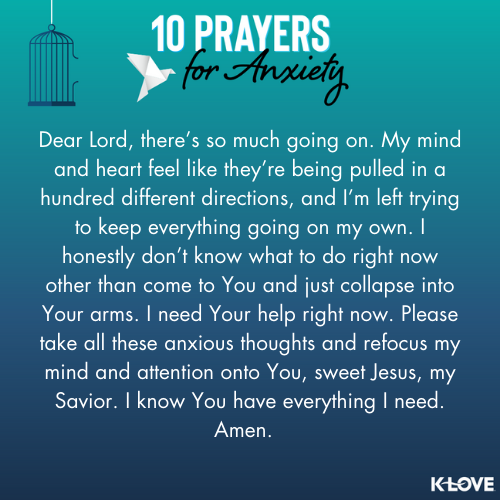 So don't worry about these things, saying, 'What will we eat? What will we drink? What will we wear?' These things dominate the thoughts of unbelievers, but your heavenly Father already knows all your needs. Seek the Kingdom of God above all else, and live righteously, and he will give you everything you need.
– Matthew 6:31-33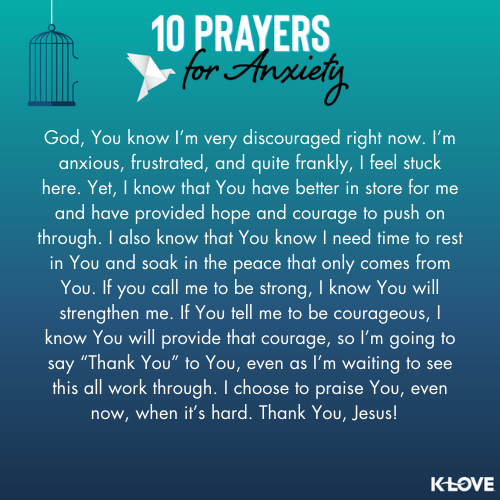 This is my command—be strong and courageous! Do not be afraid or discouraged. For the LORD your God is with you wherever you go.
– Joshua 1:9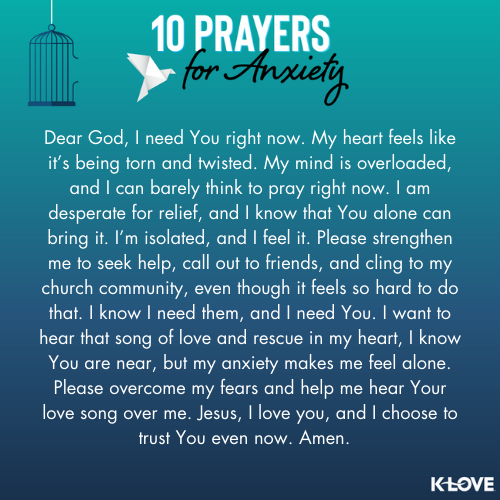 On that day the announcement to Jerusalem will be, "Cheer up, Zion! Don't be afraid!" For the LORD your God is living among you. He is a mighty savior. He will take delight in you with gladness. With his love, he will calm all your fears. He will rejoice over you with joyful songs.
– Zephaniah 3:16-17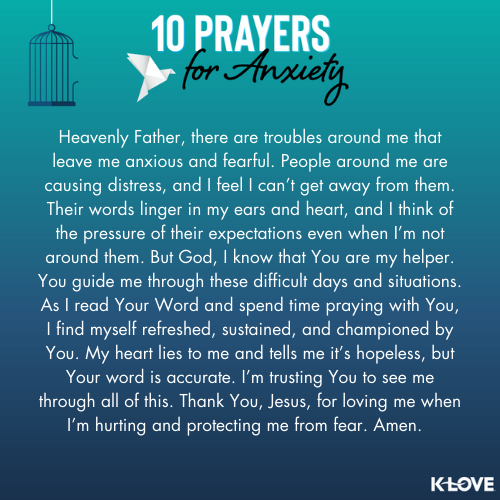 So we can say with confidence, 'The Lord is my helper, so I will have no fear. What can mere people do to me?'
– Hebrews 13:6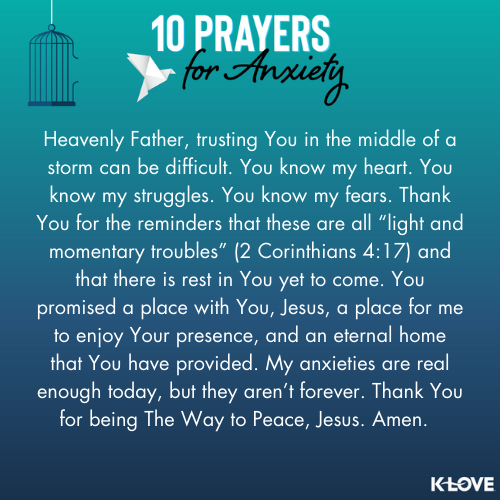 Don't let your hearts be troubled. Trust in God, and trust also in me. There is more than enough room in my Father's home. If this were not so, would I have told you that I am going to prepare a place for you? When everything is ready, I will come and get you, so that you will always be with me where I am. And you know the way to where I am going.
– John 14:1-4