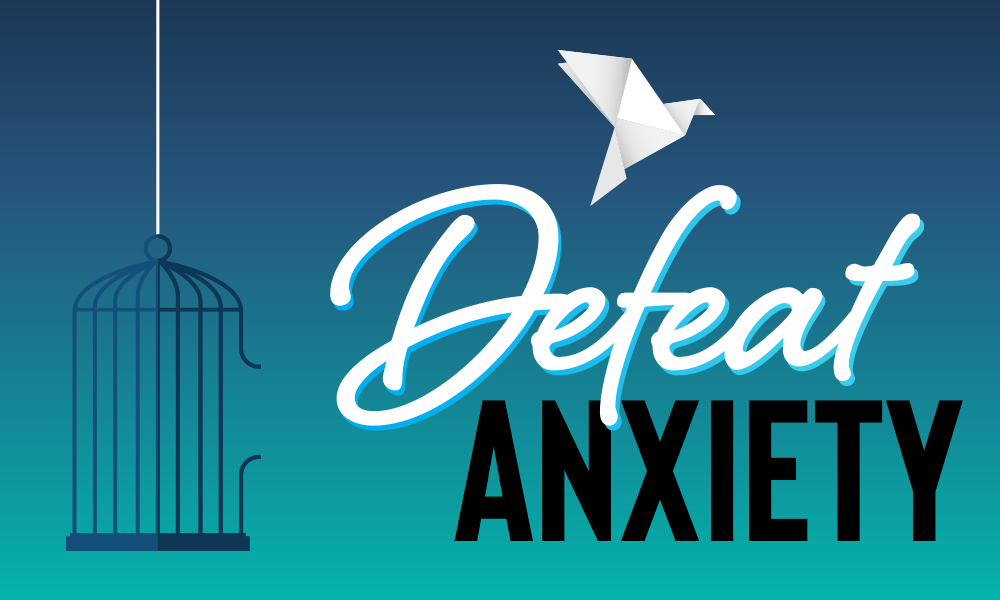 Don't worry about anything; instead, pray about everything. Tell God what you need and thank Him for all He has done. Then you will experience God's peace, which exceeds anything we can understand. His peace will guard your hearts and minds as you live in Christ Jesus. – Philippians 4:6-7 NLT
Anxiety is like a car in neutral, on top of a hill, without the parking brake on. It may balance for a while, but all it needs is a gentle shove to roll down the slope. Then, slowly but surely, gravity will pull the automobile downward, and what was once a resting and balanced vehicle will now become a hazard to anything in its path.
This is what happens when our mind is filled with worry. We fall prey to the distraction and discouragement of anxious thoughts and forfeit the peace of God and the strength of His love to help us through difficult circumstances.
God is with us, and His word brings solace to our anxious minds. Moreover, the word of God provides a clear strategy for overcoming worry and anxiety.
Here are 5 steps to help you work through those anxious thoughts:
1. Refuse to justify your worry. Philippians 4:6 says, "Don't worry about anything," which means "everything." Quiet your thoughts in obedience to the word of God by reading scripture aloud. Use the scriptures referenced below to help you practice this step.
2. Verbally acknowledge the goodness of God around you. Use Philippians 4:6-8 as a guide. Name (out loud) 5 things about your circumstance that you know are true and honorable and 4 pure and lovely. 3 that are excellent or done well, 2 that you can praise God for, and 1 thing you admire about God. This will help stop the anxious thought and replace it with the truth. Remember 2 Corinthians 10:5 NLT and Philippians 4:8 NLT
3. Turn your attention to God in preparation for a conversation. In the same way, you would prepare yourself to talk with a trusted friend and speak with God. Turn off devices and distractions, excuse yourself from friends and family, and find a quiet place where you can talk to God alone. Once you are focused on God and ready- talk.
4. Be humble and honest when you talk to him. Confess any sin of doubt and unbelief. Be willing to give up control. Remember, the outcome belongs to God. Scripture reminds us to "Give all your worries and cares to God, for he cares about you" (1 Peter 5:7). In this text, the word, 'give' literally means to "throw it on Him." This means that you will have to be intentional about letting the concern leave your control and giving it to the Lord.
5. Practice Gratitude. Write or recite the thing you are most thankful for in the situation.
Dig Deeper
How does knowing that you can cast all your worries on God help you face the problems in your life?
What is causing you the most Anxiety today? What practice from today's Devo can you put into practice this week to help you with what's creating Anxiety in your life?