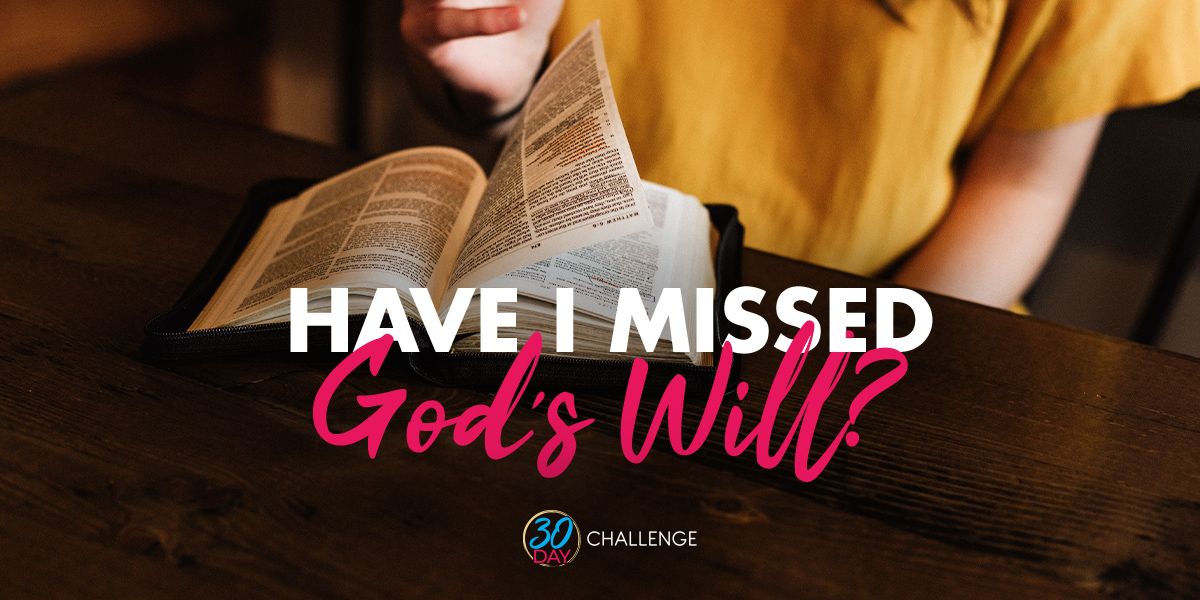 Have you ever wondered if you've missed God's will for your life? If so, you're not alone. King David often asked God what He was doing and if there was purpose to the difficult situations he found himself in. Gideon asked God to give him a sign even after an angel personally showed up to proclaim God's will.
At one time or another, all of us have asked questions like...
Am I in the right job?
Am I dating the person I will marry?
Do I go to college now or later?
Am I doing what God created me to do?
Today's verse should give us comfort. This Psalm says the Lord will work out His plans for our lives.
This echoes the promise of Philippians 1:6: "And I am certain that God, who began the good work within you, will continue his work until it is finally finished on the day when Christ Jesus returns."
God is invested in each of us and wants us to succeed. For the Christian, the path to success starts with obedience to God's Word. We must be people who love God and love His Word to know His will.
The quicker we learn to recognize God's voice, the sooner we can correct our course when we start heading the wrong way. Don't get discouraged. God speaks in a variety of ways, and it's not always easy to hear Him.
Every believer struggles with hearing God clearly at times. That's why it's important to spend time with people who have a track record of listening to God. These people should have visible fruit and evidence of God operating in their lives. Ask them how they read the Word and listen for God's voice. Have them observe your life and offer feedback on what they see.
It's up to you to be teachable. Remember, God is perfecting you all the days of your life. You are a work in progress, but God has a unique plan for your life, and that plan starts today. The more time you spend with Him, the more clearly you'll be able to hear His voice and discern His will for your life.
REFLECT AND RESPOND:
Where are you struggling to find God's will? Share your struggle with the K-LOVE community so others can pray for you.
What can you do this week to hear God more clearly?