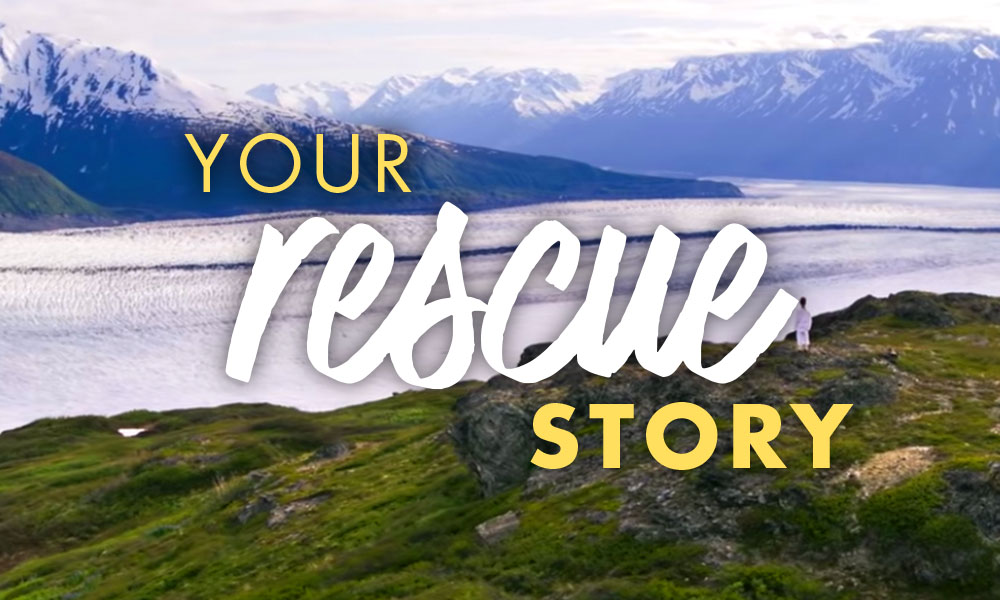 God, are You there?
Will my finances change?
Can my marriage improve?
Why can't I have a child?
Have you ever asked big questions like this? At times we feel forgotten by God and wonder if He cares at all. My friends, our God is a God of rescue. He is always with us, ready to carry us home. When you feel lost, forgotten and hopeless, here are six ways to experience emotional R.E.S.C.U.E. from God:
Remember God's faithfulness and escape plans. When temptation shakes you, God supplies roads of rescue. Sometimes He provides escape routes AROUND difficulty; but other times, the only way OUT is THROUGH the trial. Whatever your trouble, His mercy is more prominent, and He provides thousands of escape hatches to rescue His children.
Experience the goodness of God. In C.S. Lewis' famous book, The Lion, the Witch, and the Wardrobe, Susan wonders about the great lion, Aslan. Mr. Beaver tells her, "Of course He isn't safe; But he's GOOD." God won't always prevent pain, but He is always good.
Sympathize with others. A few years ago, I was hurt emotionally and left a job. Now, I have more compassion for people who lose their jobs. When life gets hard, God shapes us to sympathize with others. Trials are fertilizer for our character so that we can refresh someone else.
Cease from fear. The Bible commands us, "Do not fear" 365 times. Ouch! Have you ever considered that our fears make life harder than the actual problem? Let's conquer worry every day of the year by replacing fear with faith.
Unleash the power of God's Word. Hardships realign our priorities and build our character. As we lean on God in our heartache, God promises to give us wisdom (James 1:5), pray for us (Romans 8:26,34), give us hope (Romans 15:13), and finish His good work in us (Philippians 1:6). He is with you every step of the way, so take courage (Joshua 1:7).
Expect good results. Whatever pain you are in, God is IN it. Pain always has a purpose of making you more like Jesus (Romans 8:28-30). As the lyrics from Lauren Daigle's song "Rescue" remind us, God will "never stop marching to reach you in the middle of the hardest fight."
Friends, when you experience trials of any kind, allow God's grand purpose to achieve excellent results in your life—results that speak of your rescue story and His great power.
Reflect and Respond:
In what areas of your life do you currently need rescue?
How has God rescued you in the past?
_______
If you need prayer or you would like to talk with a K-LOVE Pastor, we are here to serve you. Call us at 844-364-4673 (hope).
To listen to the song that inspired this devotional, check out the stunning Official Lyric Video for "Rescue" here.