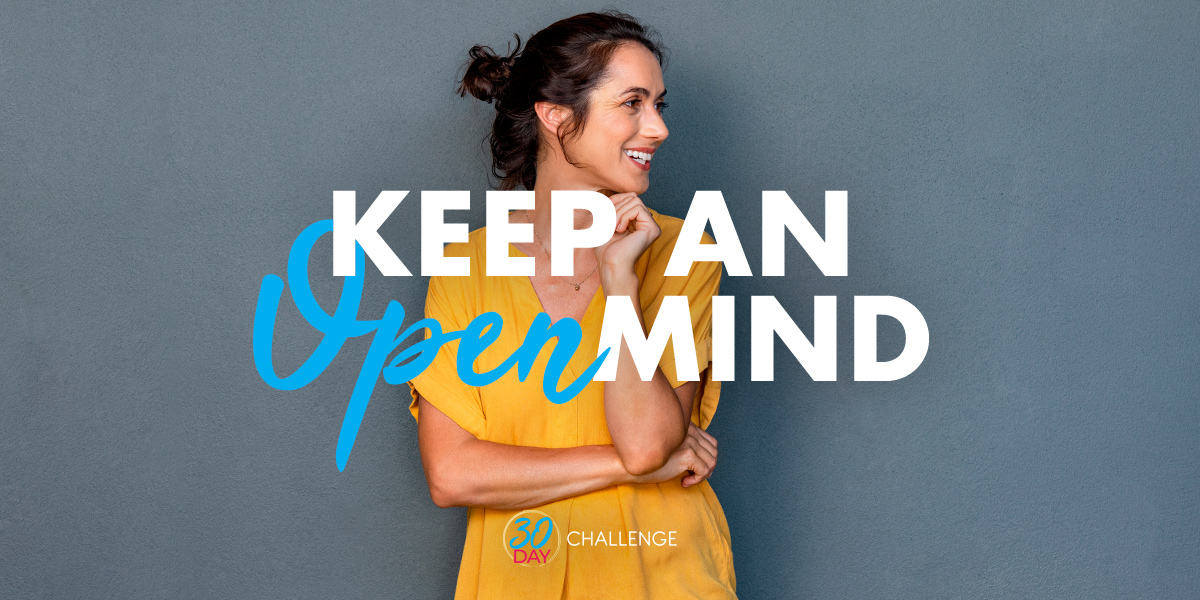 In Luke 8 Jesus uses a parable about soil to teach us how to grow in our relationship with God. In the parable, the farmer represents God, the seed represents God's Word, and the soil represents our life.
In today's verse, we learn about an obstacle to spiritual growth: a closed mind. Jesus explains it this way in Luke 8:12:
A footpath, like the one Jesus describes in this parable, was likely made out of hard cobblestone, as was customary in those days. Jesus compares the imagery of a footpath to people who have made up their minds and are unwilling to listen to the truth of God's Word.
If you want to grow in your relationship with God, cultivating the right attitude is key. Keep your mind open to what God wants to say to you, even if it might be hard for you to hear.
You might be afraid God is going to ask you to do something you don't want to do. You may feel like you have things under control, and you don't need God's help. Or maybe you've been hurt in the past, and that hurt has hardened your heart toward God.
Whatever is holding you back, I want to encourage you to keep an open mind. Ask God to give you ears to hear His voice. Stay open and keep the soil of your life loose and light so God can plant whatever He needs to plant there. God might not tell you what you WANT to hear, but He will always tell you what you NEED to hear.
DIGGING DEEPER:
In what areas of your life do you struggle with a closed mind or a hard heart?
How can you begin to develop a more open mind to God's Word this week?
_______
If you need prayer or you would like to talk with a K-LOVE Pastor, we are here to serve you. Call us at 844-364-4673 (hope).