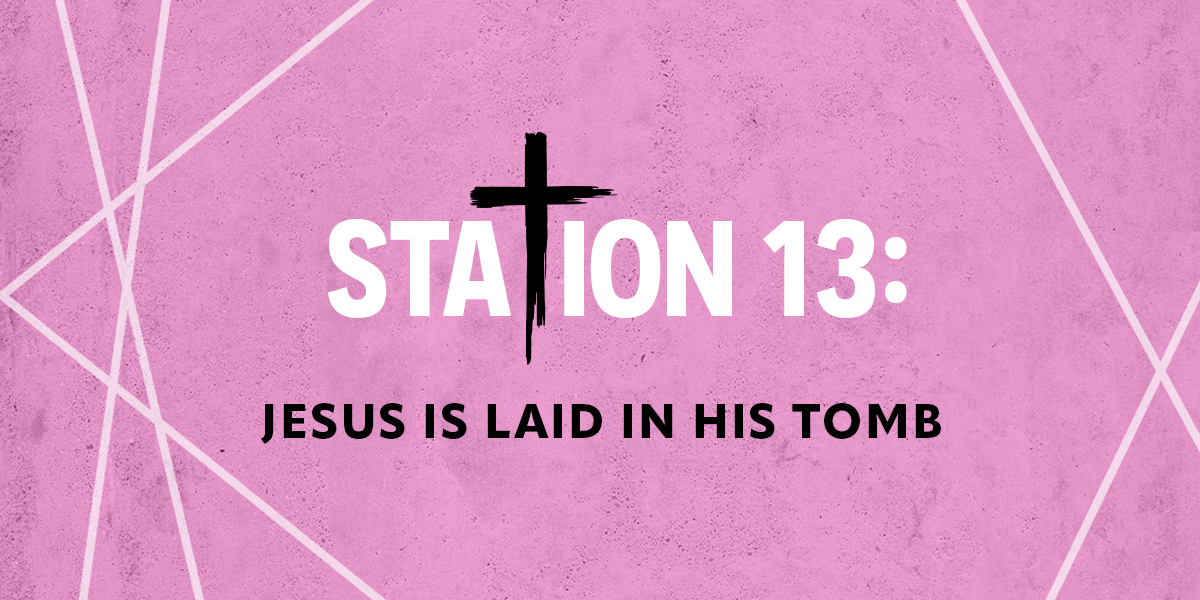 Then he took the body down from the cross and wrapped it in a long sheet of linen cloth and laid it in a new tomb that had been carved out of rock. This was done late on Friday afternoon, the day of preparation, as the Sabbath was about to begin. As his body was taken away, the women from Galilee followed and saw the tomb where his body was placed. - Luke 23:53–55 (NLT)
Over the years, we all remember key things our pastors have said that stick with us. Two specific sayings stand out to me when thinking about this passage and the implications it has on our real life. I remember my Pastor saying, "When you die you can't take anything with you to the grave". There are no moving trucks behind hearses. This is true for everyone, except for Jesus!
Another leader told me, "When I baptize someone, I want you to have your wallet in your pocket when you go under the water". This was to ensure that our most treasured possessions were going under.
When Jesus was buried, we, his most treasured loves, were in a sense buried with him. When we were baptized into Christ, we were, "In his back pocket" like a wallet. There our sins were buried, never to be counted against us again. Our guilt that once separated us from God, buried forever. We, his treasured possession, went under with him. (See Romans 6:4, Colossians 2:12).
Pause and Reflect
When we wrestle with guilt over past sin, we can remember this: "Who I was and what I did, were dead and buried with Jesus Christ forever."
Christ has made me new! Not only was the old me dead and buried with him, but I have been made alive, a new creation in his resurrection!