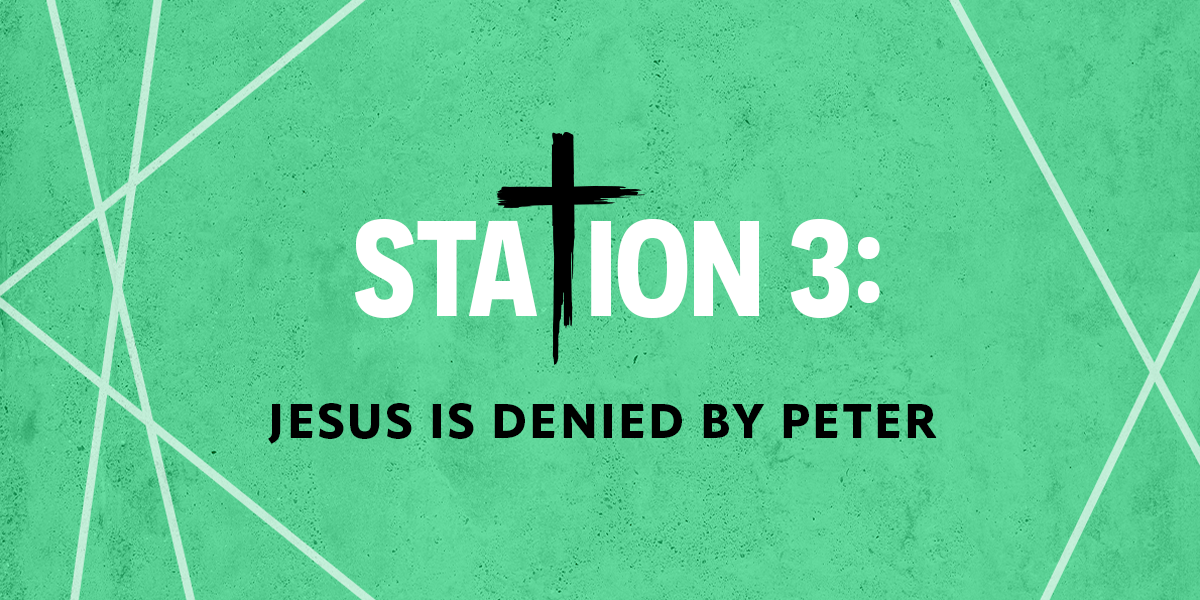 Peter swore, "A curse on me if I'm lying—I don't know the man!" And immediately the rooster crowed. Suddenly, Jesus' words flashed through Peter's mind: "Before the rooster crows, you will deny three times that you even know me." And he went away, weeping bitterly. - Matthew 22:74-75 (NLT)
Sometimes we just give in to the pressure. We don't want to do it, but we feel so weak and insecure. We fear for our future and what people will say about us. We don't want to be hated by others, so we just give in.
Peter felt this when he denied Jesus three times, and he was in earshot of Him when he said it. He was scared. He let his fears overcome his faith. It was the lowest point in Peter's faith journey, but Jesus used this moment to help Peter become the man God wanted him to be Jesus can take our worst moments and turn them into something good. For Peter, this would come through conviction, repentance, and a new call of acceptance. But for now, Peter's denial is one of the final elements leaving Jesus utterly alone. He faced His greatest trial, not before Pilate or Herod, but before the wrath of God on the cross on our behalf. He alone could bear this burden, and so alone He would be.
Pause and Reflect
Peter's weeping began his journey to repentance. Take time to do a fearless moral inventory. Confess your heartbreak over your sin before the Lord.
Meditate on what these words from Peter must have felt like in the ears and heart of Jesus, as He was being detained just yards away. How does His mercy over you help you remain faithful in difficult times?