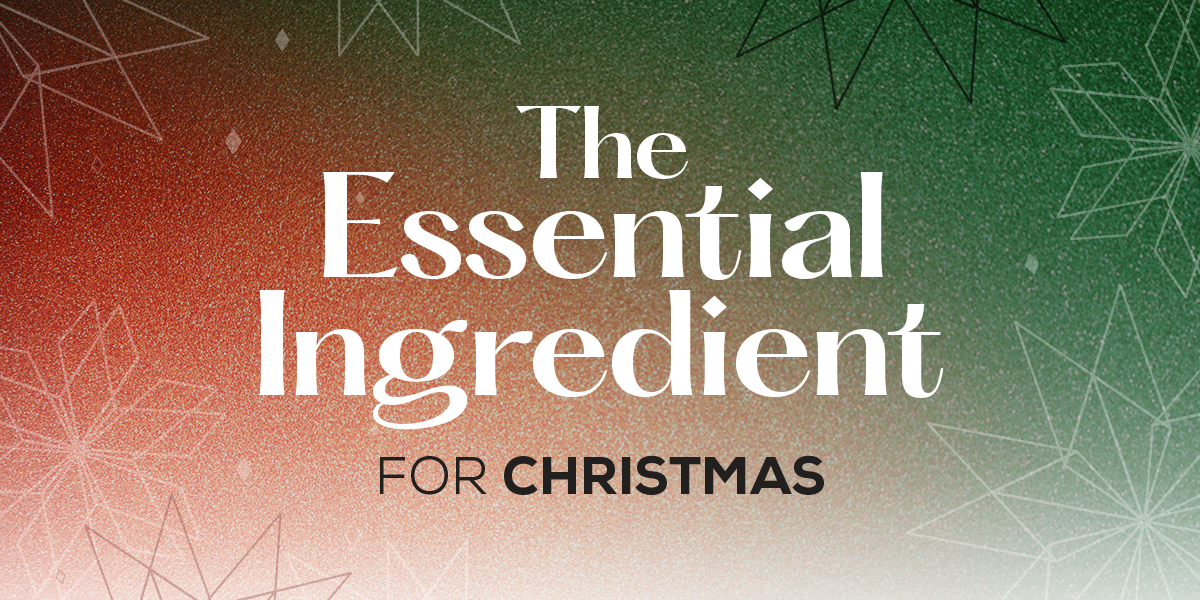 And so, Lord, where do I put my hope? My only hope is in You. - Psalm 39:7 NLT
This weekend, my family and I will drive up to the woods and cut down a tree. We'll tie it to the roof of our van and take it home to decorate while drinking hot chocolate and listening to Christmas music.
Over the next month, we'll watch our favorite movies by the fire, bake desserts and go to the mall more times than I've been all year! There will be Christmas parties, family gatherings and a lot of great memories to be made.
As I reflect on the joy of the season, I realize these beautiful moments in time aren't what really make me happy. It's Jesus Christ. The baby in the manger is the source of my joy and the One who brings meaning and hope to my life.
If Jesus is missing, then all the activities I enjoy so much this time of year are empty, meaningless and, ultimately, hopeless. I might have a life, but without Jesus, I don't have eternal life or a life filled with purpose. Jesus gives it all meaning. Wise men and women still seek Him today.
Theologians believe it took the Wise Men anywhere from a few weeks to two years to find Jesus. Regardless, they obviously felt their quest was worthy of such an investment of time and energy. They continued to follow the star in search of the promise fulfilled.
So go have fun this Christmas season! Decorate, sing carols and spend as much time as you can with friends and family. Just remember one thing.
In a little over a month, the tree will come down, the decorations will be packed away and the presents will be forgotten - but one gift will remain. He is offering Himself to you today. Are you seeking His presence?
"Dear Jesus, thank You for dying on the cross for my sins. Please forgive me. Come into my life. I receive You as my Lord and Savior. Now, help me to live for You. In the name of Jesus, I pray, amen."
Dig Deeper
What can you do to make sure Jesus stays at the center of the holiday season for your family this year?
Have you received the gift of Jesus as your Savior? If not, I encourage you to say a prayer like the one below to begin your relationship with Jesus:

"Dear Jesus, thank You for dying on the cross for my sins. Please forgive me. Come into my life. I receive You as my Lord and Savior. Now, help me to live for You. In the name of Jesus, I pray, amen."