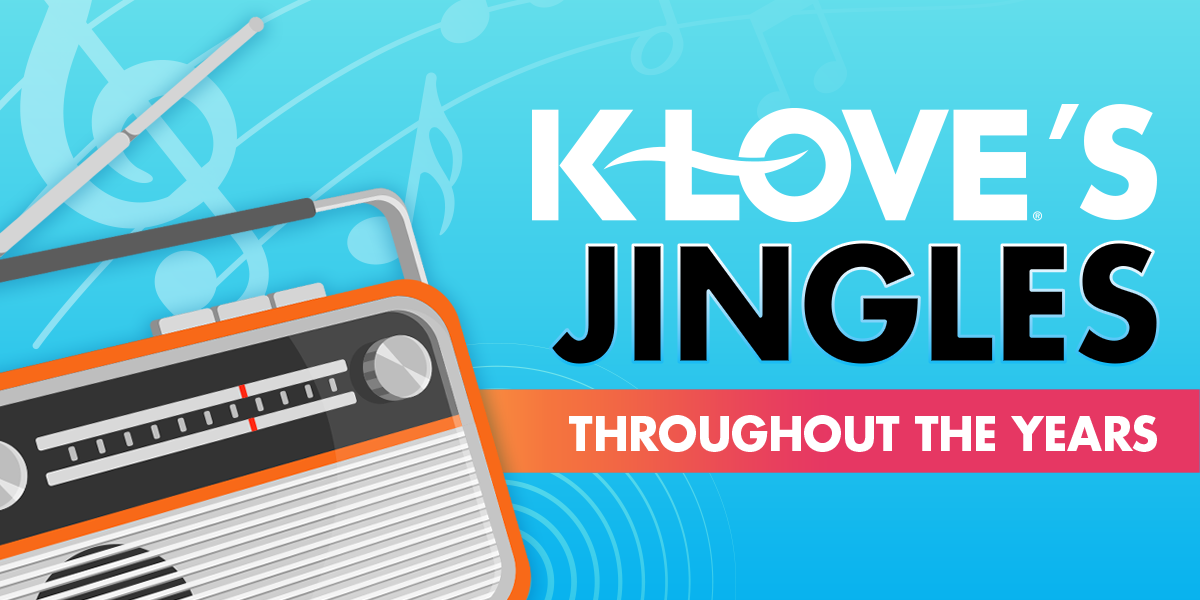 From enjoyable music that always points to Jesus to catchy slogans and beloved on-air talent, the K-LOVE sound is unmistakable.
Take a trip back in time with K-LOVE's audio time machine and experience the nostalgia of the 90s through today!
---
From "The Positive Alternative" to "Positive and Encouraging K-LOVE," K-LOVE's tagline has always been optimistic.
In the late 80s, as the Santa Rosa signal slowly evolved into a bona fide network, Dick Jenkins, the ministry's leader at the time, felt the network needed its own name. A highly influential consulting firm, consisting of Brad Burkhart, his dad, Kent, and Lee Abrams, who would eventually go on to architect XM Satellite Radio, suggested "love" as a theme and a yield sign with an arrow pointing straight up as a logo because the station was all about pointing people to God's love.
Even as the network expanded into the eastern United States, Jenkins opted to name the network K-LOVE. Burkhart and Abrams were concerned the name could invite identity problems, since FCC rules required all radio station call letters east of the Mississippi River to start with W. In 1988, the flagship station's call sign changed to KLVR, and the name K-LOVE was used on air for the first time.
2019 K-LOVE Jingle
The current "positive and encouraging" tagline was established with the help of the K-LOVE audience. "The listeners named us," former CEO Mike Novak confirms. "We asked listeners for feedback online and asked them to describe K-LOVE to someone who had never heard of it before." A quick search through the submissions unanimously yielded two key words: positive and encouraging.
RELATED CONTENT: Celebrating 40 Years of K-LOVE Music
---
What's in a Name?
K-LOVE Logos Throughout the Years
Watch the K-LOVE story documentary and visit the interactive website to get a glimpse of K-LOVE like you've never experienced before.
RELATED CONTENT: K-LOVE 40th Anniversary: Celebrate With Your Favorite Artists