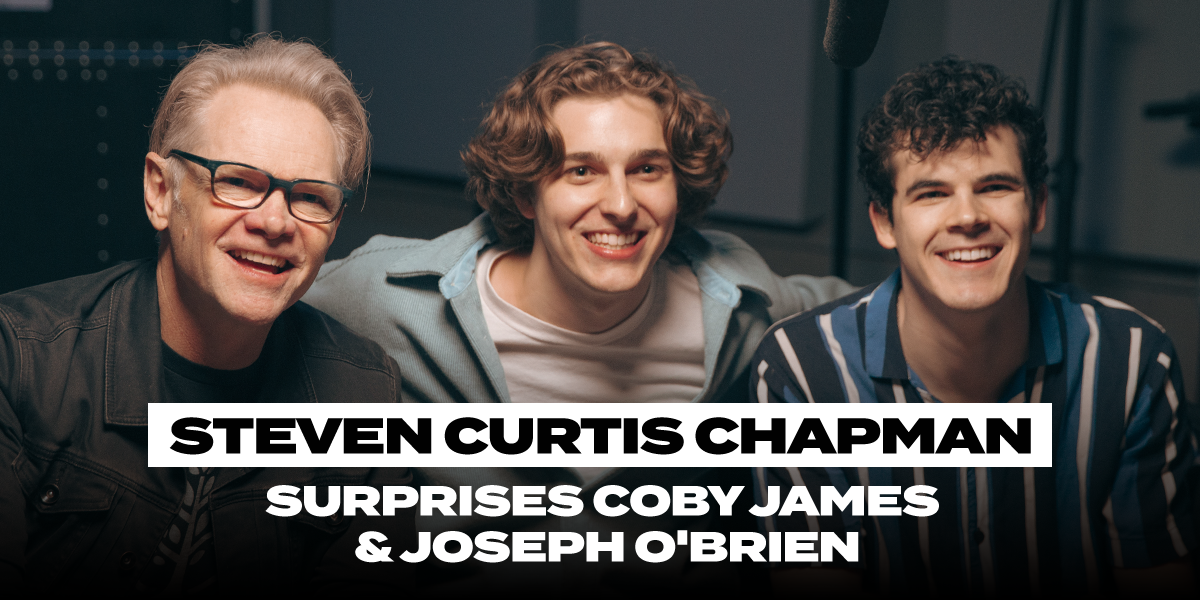 @Steven Curtis Chapman has 49 No. 1 hits to his name – and one songwriting duo recently let their dreams of joining him for No. 50 be known.
@Coby James and Joseph O'Brien – a pair of rising Christian artists themselves – wrote a song professing their love and adoration for their hero and posted the video to Instagram just a few months ago.
They never imagined what would happen next.
"I want to write a banger like Steven Curtis Chapman, radio's been better off since 1987," James and O'Brien sang, in part, with their pop-punk tune.
The two probably didn't think Chapman would ever hear the song, let alone give it a "like" himself, but with the way content traverses around the internet, just about anything is possible. Of course, the young artists had to sing back once more, proclaiming, "Nobody compares, forever I'll be speechless, his music is amazing, man, I wish that he could teach us to write a number one…"
But, this interaction only gets better. Not only did Chapman watch the video, but he also then responded with one of his own.
"Maybe there will come a day, we need to write a banger together," Chapman sang from behind a piano, much to the shock and awe of James and O'Brien.
Sometimes, dreams do come true.
Just a few months after they released their initial "banger" to the world, James and O'Brien found themselves at the K-LOVE studio for an interview with K-LOVE DJs Scott and Kelli for what they thought would be a conversation about their music and how they wrote a jam for their favorite artist.
Little did they know, Chapman was standing right outside, and before long, he opened the door to the studio for the surprise of a lifetime.
Once the pair regained their composure from what they'd alter call one of the best moments of their lives, they had a chance to express what Chapman has meant to them and their young careers.
RELATED CONTENT: Thirty-Five Years In, Steven Curtis Chapman Still Has Songs to Sing
"You have been one of my biggest inspirations," James said to Chapman. "My whole childhood, getting into CCM, you're the reason why I do it. Your albums with "Speechless" and "Dive" and all those songs, they changed me, and I'll forever be – I just appreciate you."
"I love how faithful you've been just in CCM and walking through such hardship in your life," O'Brien said. "I used to watch "Cinderella" and just tear up every single time, and growing up listening to "Dive," it's just amazing to see the longevity you've had and how you've served so well and just bless people like Coby and me. You've inspired us to make the songs we do today."
That extraordinary meeting could have been it for the day, but James and O'Brien did sing that they wanted to write a song, too…
Brighten your day and enjoy Steven Curtis Chapman with two of his biggest fans.