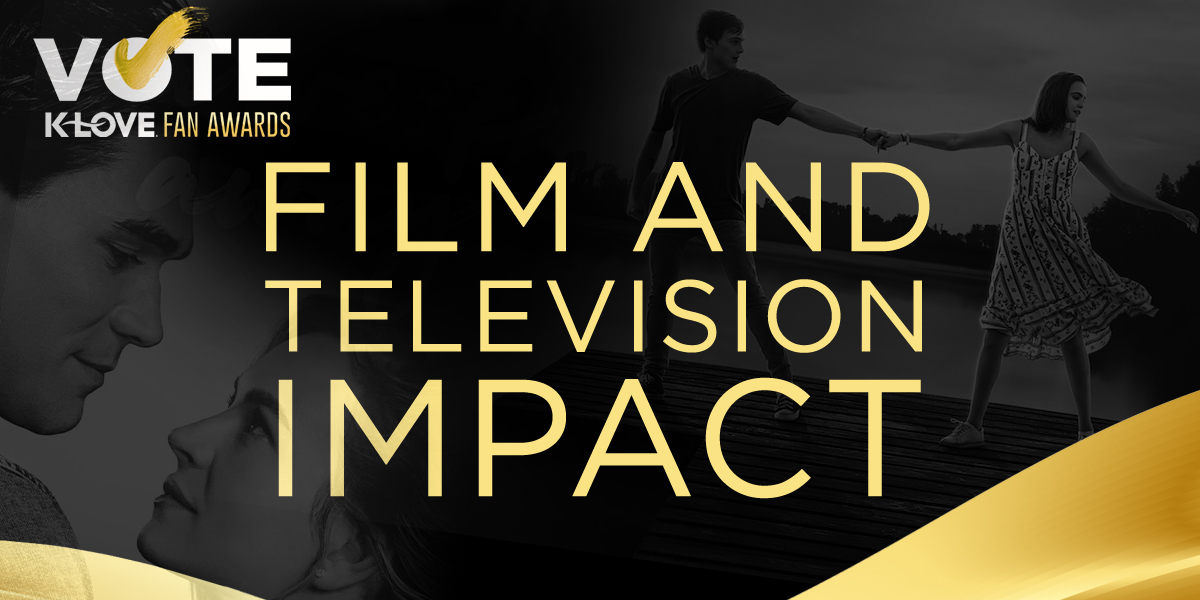 This year's Film and Television Impact nominees at the 2021 K-LOVE Fan Awards demonstrate that Christian media is only getting better. From dramas to musicals, these films and TV shows brought faith to life in new ways.
The 2021 K-LOVE Fan Awards will be hosted by @Matthew West and airing exclusively on TBN on Friday, June 4, 2021, at 8pm Eastern / 7pm Central / 5pm Pacific from the historic Grand Ole Opry House in Nashville, TN.
Check out the complete list of nominees below and then cast your vote for your favorite Christian artist!
---
A Week Away
In this Netflix musical, a troubled orphan teen finds himself stuck at a Christian summer camp to avoid juvenile detention. Aloof and out of place, he finds friendship, family, and faith.
---
Church People
When "America's Youth Pastor" realizes he is stuck in a Christian mega-church marketing machine, he commits to renewing his passion for helping others discover what faith is all about in this comedy.
---
The Chosen
The inspiring multi-season show gives viewers a glimpse into the life of Jesus through the eyes of the people that walked on earth with him.
---
I Am Patrick
The film peels back centuries of legend and myth to tell the true story of Saint Patrick. Experience the life of the man through historical re-enactments, expert interviews, and Patrick's own writings.
---
I Still Believe
The romantic drama is based on the real-life story of Christian rocker Jeremy Camp and his first wife, Melissa, who was diagnosed with ovarian cancer shortly before they married.
---
Ready to Vote?
Make sure to visit the K-LOVE Fan Awards website and cast your vote by May 28, 2021!