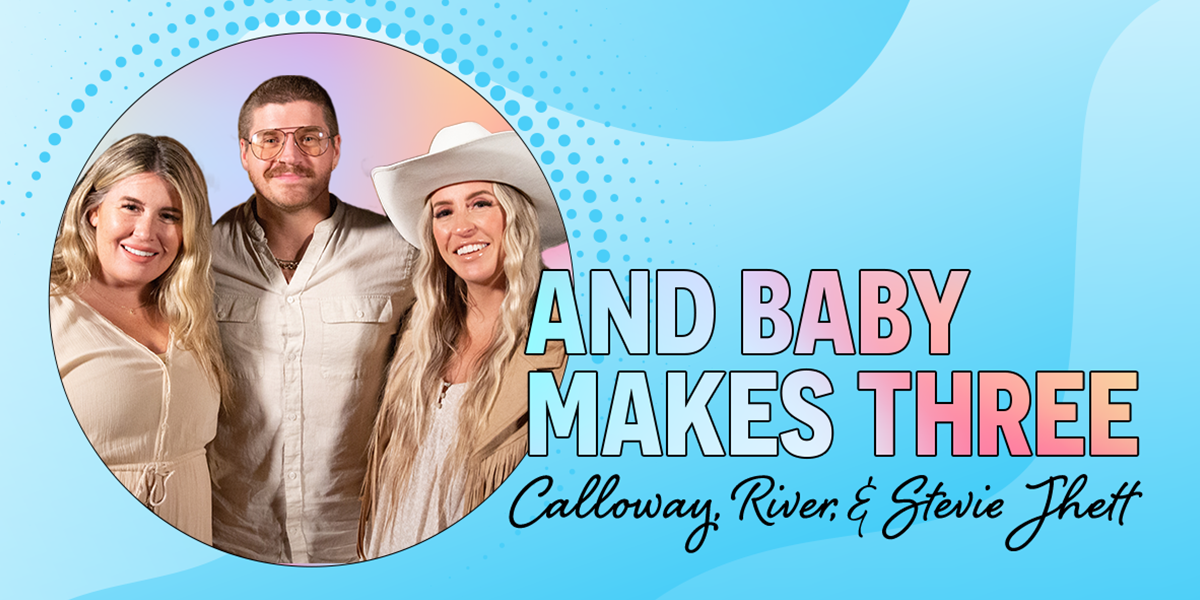 The three members of @CAIN — Logan, Madison and Taylor — might still be riding the wave of their debut album thanks to a string of incredible hits, but the trio has already officially started the next generation of their family band.
All three siblings welcomed their first child over the past five months, with the sisters giving birth within weeks of one another.
Logan and his wife, Emily, led the way on March 17, 2022, with the arrival of their daughter, River James. Weighing in at 7 lbs., 7 oz., little River is the oldest of her cousins. "As we jumped in the car to head to the hospital, we prayed that God's perfect will be done throughout the process. Mom and baby are healthy, and the delivery was so smooth," Logan shared via the band's social accounts along with pictures of his hours-old daughter. "They said we'd never fully understand love until we held our little girl and felt it for ourselves. They were absolutely right. River James Cain, you officially call the shots in this house."
On August 2, 2022, Calloway Davy, joined the crew. The first son for Madison and her husband, Jared Johnson, the baby boy made his debut following a long, hard delivery. "Cal and I just met, but he curls into me like we were made for each other," Madison wrote the day after his miraculous birth.
Just 19 days later, on August 21, 2022, Madison's sister, Taylor, gave birth to a healthy baby girl in St. Louis. Like her cousins, Stevie Jhett ushers in first-time parenthood for Taylor and her husband, Steven Matz. "From start to finish, this delivery was a complete joy! We welcomed this shining star into the room with happiness and laughter! What a miracle from God! Everyone said it, but I just never knew I could love something so much… God did a work in my heart, and I'm truly so thankful to be Stevie's mom," Taylor shared shortly after her arrival. "CAIN 2.0 is now ready to start rehearsals."
Last month, both sisters came off the road unexpectedly due to pregnancy complications. Worship duo Jenna & Zoë joined Logan to finish out the group's summer itinerary. In just a few weeks, with babies in tow, Madison and Taylor will reunite with their brother and return to the road for "The Healer Tour" with @Casting Crowns and @Anne Wilson. CAIN is also expected to release new music before the end of the year.
RELATED CONTENT: This Is My Story with CAIN