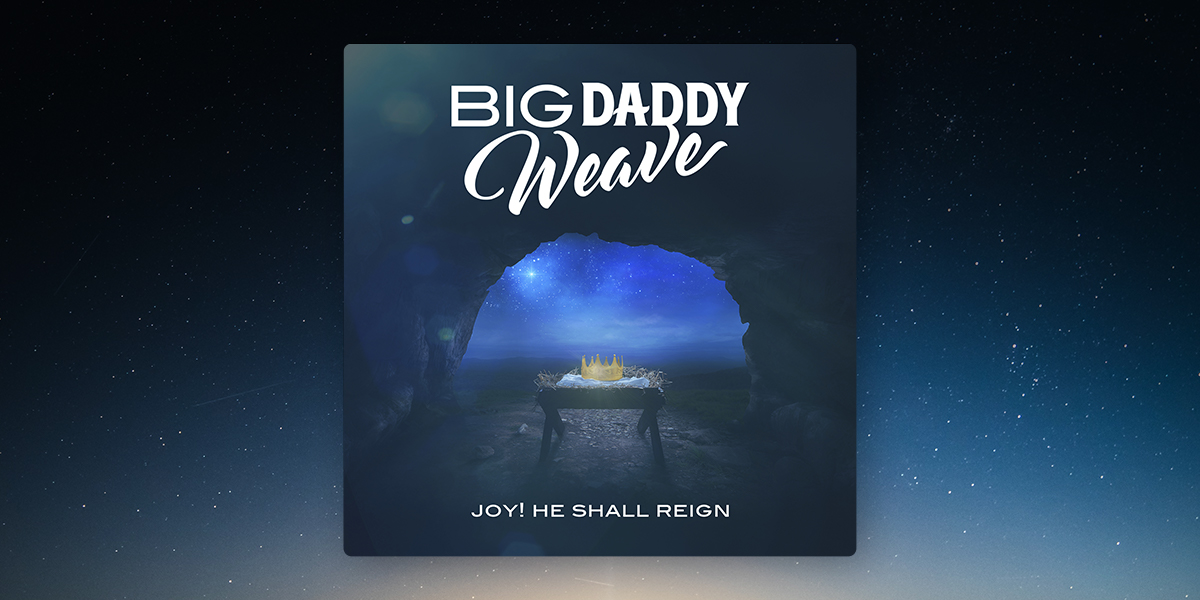 On their Christmas song, "Joy! He Shall Reign," @Big Daddy Weave celebrates the reason for the season.
"The birth of Jesus is such an incredible event. When we think about it, it's so natural that joy is the emotion we express," the band shares. "That feeling rose in us in making 'Joy! He Shall Reign.'"
The chorus of the song proclaims "Joy to the world!" with a refrain that repeats "He shall reign forever and ever."
WATCH NOW: Big Daddy Weave "Joy! He Shall Reign" Official Music Video
The original tune marks Big Daddy Weave's first-holiday track since 2009's Christ Is Come, the group's debut Christmas album. In a year desperate for joy, the song offers a few moments of triumphant celebration.
"This year has certainly looked different than most of us expected. Even in the challenges, we pray that there have also been blessings," Big Daddy Weave writes on Instagram. "Maybe you've been shown something about yourself or others you didn't know. Maybe you've shown people kindness, or kindness has been shown to you in a new way. We are right there with you. Despite all the obstacles, we are trusting God and His promises."
Although they have not been able to tour in the traditional sense due to COVID-19, this fall, the band completed a run of outdoor concert dates with @Zach Williams on "The Drive-In Theater Tour," performing songs from their most recent release, When The Light Comes, which features hits "Alive," "I Know" and "This Is What We Live For."
SIGN UP NOW: Keep the holiday tunes going and get 25 days of music with the K-LOVE Christmas Music Advent Calendar!
Moreover, this holiday season, Big Daddy Weave launched The Redeemed Foundation in an effort to help mobilize, equip, and fund road crews, production personnel, and others involved in artistic and evangelistic interdenominational Christian music ministries.