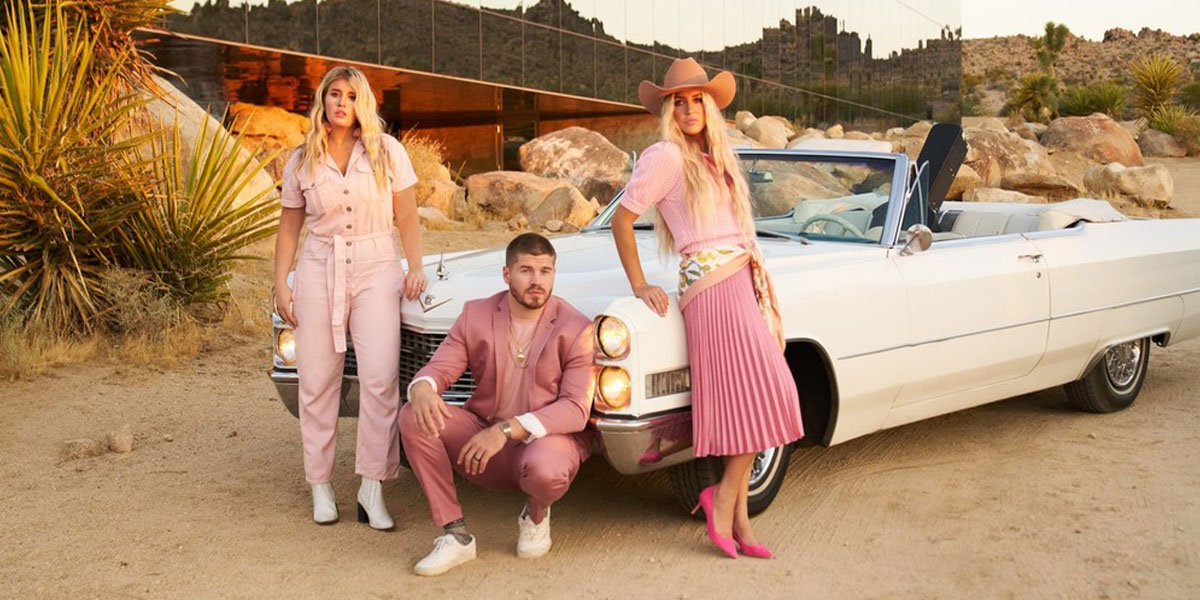 The anticipation is over, as CAIN releases their official music video of "Rise Up (Lazarus)."
The vocally-harmonized sibling trio—consisting of Madison Cain Johnson, Taylor Cain Matz, and Logan Cain—filmed the video in Southern California's Joshua Tree National Park. The professional shoot was a far departure from the band's humble beginnings.
RELATED STORY: Sibling Trio CAIN Calls Listeners to Rise Up With Debut Song
"Until now, our video 'team' consisted of a camera on a tripod, Taylor holding two lamps for lighting, and Logan in some sort of costume," said Johnson. "To get to work with a phenomenal director and crew was absolutely surreal."
Wanting to focus on the song's message, the simplicity of the video was intentional, in hopes that listeners would feel Jesus calling out to them.
Check out the hit single and official music video of "Rise Up (Lazarus)" now.

WATCH: "Rise Up (Lazarus)" Official Music Video

Having had the opportunity to tour internationally prior to 2020, the trio believes it has all been in preparation for where God is calling them in Christian music.
Every song, show, or video had the undertone of "I hope this will be our big break," Johnson stated.
And what a big break it has been for the band, "Rise Up (Lazarus)" breached the Billboard Airplay Chart's top 10.
"If we ever needed any more proof of God's faithfulness, this is it. He still had a plan when all of ours failed. Anything above that is just icing on the 'Rise Up' cake." said Matz.