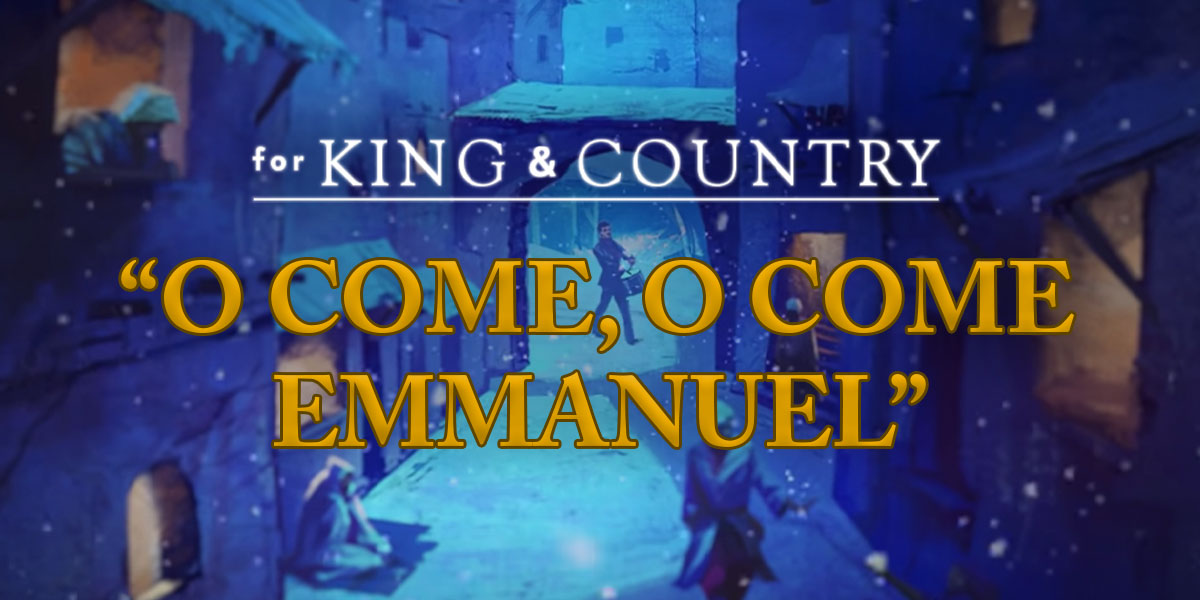 for @for KING & COUNTRY offers up a theatrical version of "O Come, O Come Emmanuel" this Christmas that features powerful guest vocals from @NEEDTOBREATHE frontman Bear Rinehart.
WATCH NOW: for KING & COUNTRY "O Come, O Come Emmanuel" Official Music Video
While NEEDTOBREATHE served up their own rendition of "Silent Night" this year, Rinehart's appearance on a Christmas song is rare. His trademark vocals blend nicely with for KING & COUNTRY's leading men on the holiday classic welcoming the Savior of the world to earth.
SIGN UP NOW: Keep the holiday tunes going and get 25 days of music with the K-LOVE Christmas Music Advent Calendar!
The standout collaboration is featured on for KING & COUNTRY's first full-length Christmas project, the recently-released A Drummer Boy Christmas. However, Rinehart isn't the only featured vocalist on the new LP. Rising Country star Gabby Barrett, whose debut hit "I Hope" led multiple charts this year, joins for KING & COUNTRY on a soulful version of "Go Tell It on the Mountain."
Built around the duo's acclaimed rendition of "Little Drummer Boy," the seasonal collection, which boasts 13 tracks, also features brothers Joel and Luke Smallbone putting their unmistakable stamp on "In the Bleak Midwinter," "Joy to the World" and "Angels We Have Heard on High," among other standards. The new album further includes two originals, "Heavenly Hosts" and "The Carol of Joseph (I Believe in You)."
Throughout the holiday season, the brothers have been sharing their new Christmas repertoire on "A Drummer Boy Drive-In: The Christmas Tour," visiting socially-distant venues across the country.