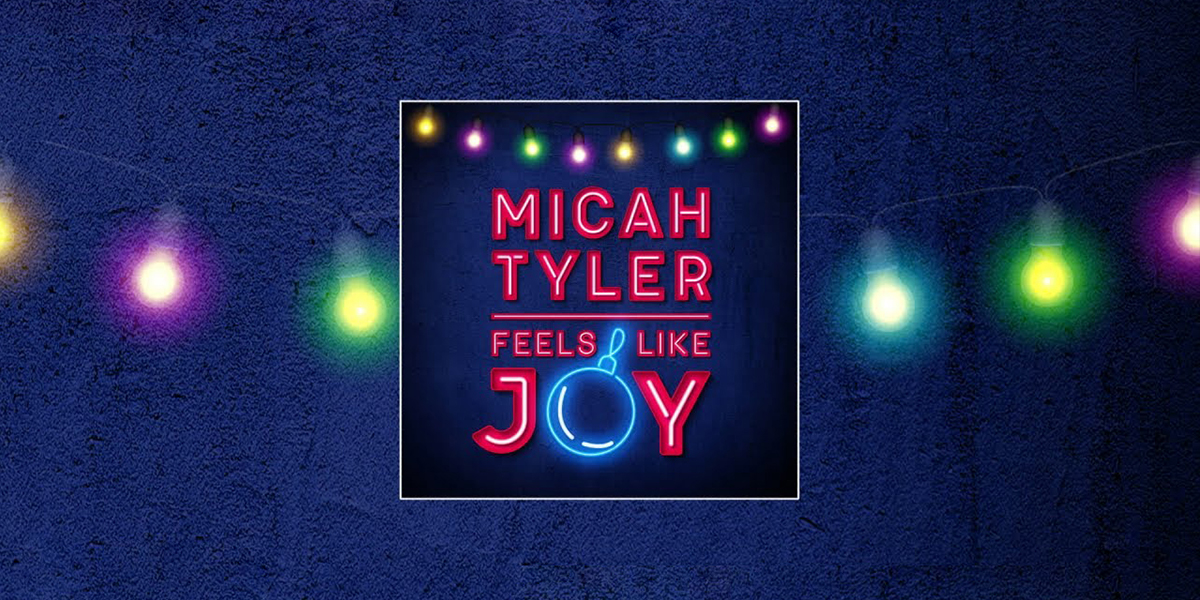 There are a lot of feelings swirling in the air this time of year. December brings a mixed bag of emotions, encircling us like snow. However, to cap off a year that's felt like an emotional roller coaster, singer/songwriter @Micah Tyler sums up the Christmastime feeling that trumps them all—joy.
On his first-ever holiday single, "Feels Like Joy," Tyler pumps up the energy with an ode to all the things that make Christmas a season of laughter, hope, and happiness. "It's guaranteed to fill even the scroogiest Scrooge or grinchiest Grinch with holiday cheer," Tyler wrote on Instagram after releasing the upbeat track to the world.
WATCH NOW: Micah Tyler "Feels Like Joy" Official Lyric Video
We couldn't agree more. Tyler packs a whole holiday full of fun into less than three minutes. "Feels Like Joy" ushers in a retro feel, with a subtle nod to vintage Christmases that decorated the 1950s, complete with a saxophone solo.
The celebratory song follows Tyler's latest body of work, New Today, his sophomore album that released earlier this year. New Today features collaborations with Austin French and Jason Crabb, among others; and it also includes his most recent single, "Amen."
His debut project, Different, formally introduced fans to the Texas native three years ago with three back-to-back hits, "Never Been A Moment," "Even Then," and the album's poignant title track.
SIGN UP NOW: Keep the holiday tunes going and get 25 days of music with the K-LOVE Christmas Music Advent Calendar!