Posted on Monday, Oct 12, 2020 by Lindsay Williams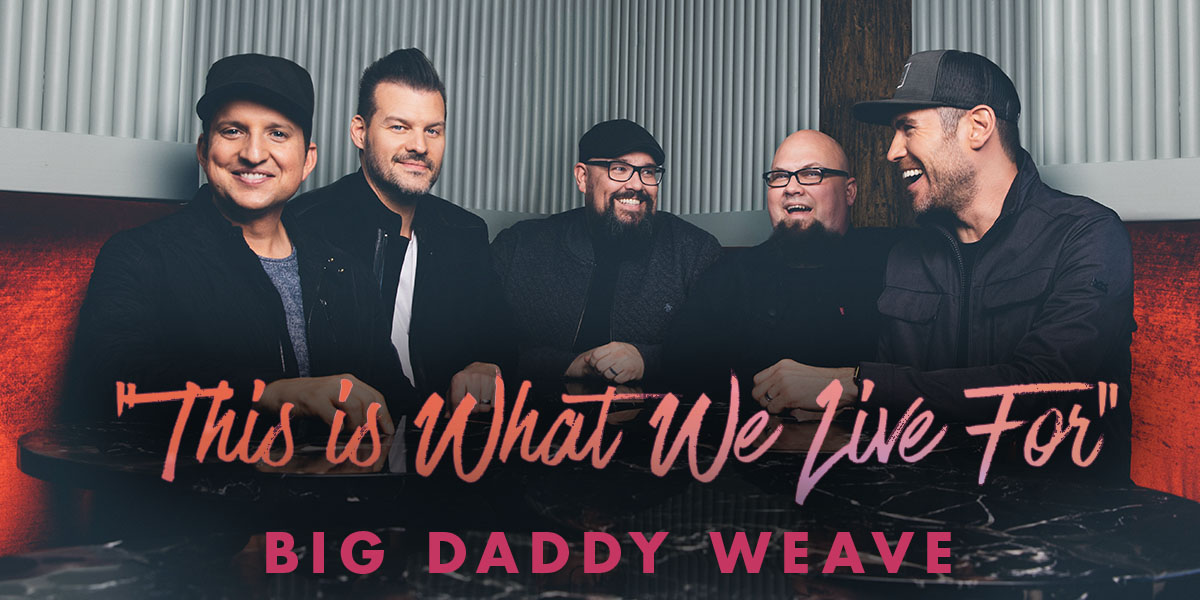 @Big Daddy Weave's latest song, "This Is What We Live For," was born from a transformative journey to Egypt that changed frontman Mike Weaver's life.
The trip came in the wake of immense pain and loss for the singer. Weaver's father recently passed away, his mother had just been diagnosed with cancer, and his brother—who plays bass for Big Daddy Weave—was battling a rare illness.
In Egypt, Weaver was confronted with the reality of his current suffering but also with the significance of his overarching purpose. When he returned home, he found himself telling fellow songwriters @Matt Redman and Jonas Myrin (co-writers of Redman's "10,000 Reasons") about his experience overseas during a co-writing session on a Los Angeles tour stop. That's the moment "This Is What We Live For" was born.
WATCH: "This Is What We Live For" Official Lyric Video

"When a person realizes the hope that they have in Jesus, and that becomes the greater voice in a person's life, that reveals the purpose that's bigger than the pain," Weaver says of the story behind the song. "It's like when the prophet Jeremiah says in chapter twenty, verse nine, 'What if I decided to stop talking about You?' Jeremiah says that God's Word is in his heart like a fire, a fire shut up in his bones. He can't hold it in."
"This Is What We Live For," found on Big Daddy Weave's latest album, "When The Light Comes," solidifies Weaver's personal purpose and the group's collective call.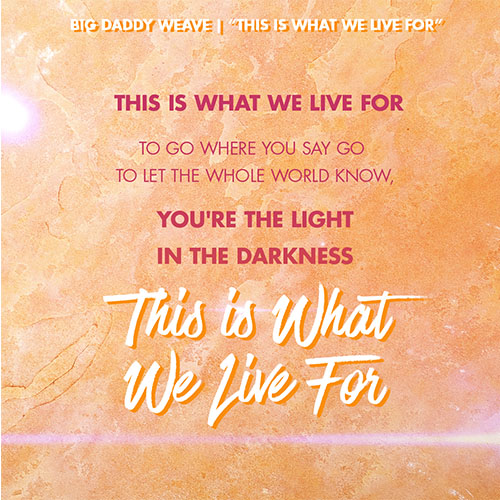 In Weaver's own words: "That purpose is to share the message of the Gospel, to tell people that there's more than a second chance for us. There's new life because of the love of God. Because of what He did for me and all people, the desire of my heart is to share that the love of God is for everyone and that God is for them."
The band will perform "This Is What We Live For," as well as other recent hits like "I Know" and "Alive," on their upcoming drive-in theater tour with Zach Williams this Fall.