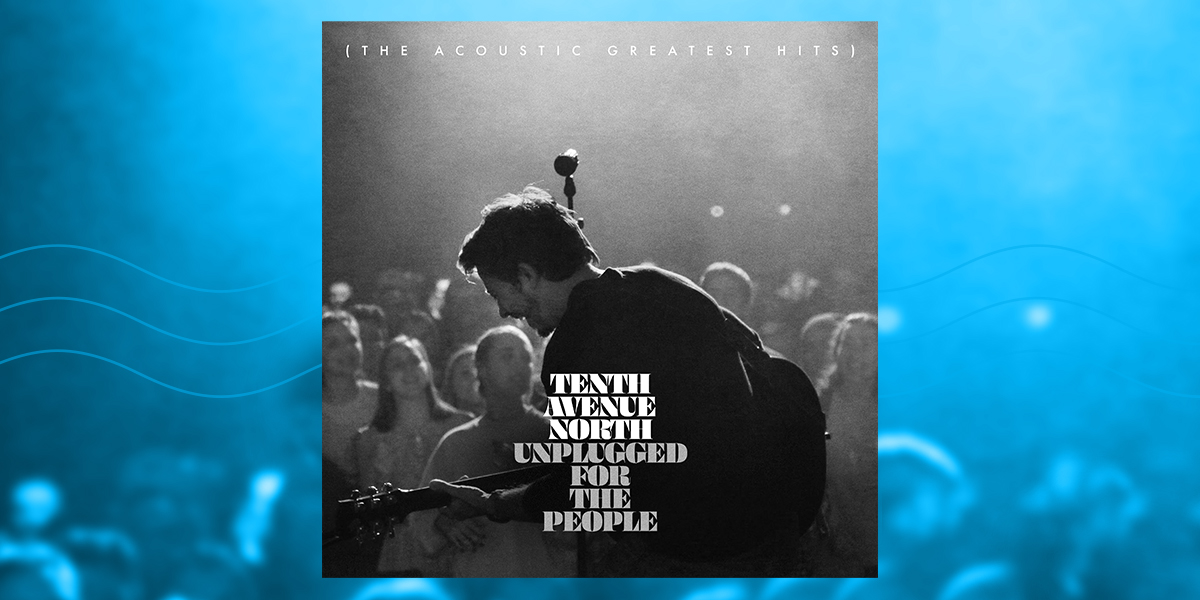 In early 2020, @Tenth Avenue North announced that the band would be coming to an end. However, the trio couldn't close out a 20-year chapter without giving fans one last gift. So Tenth Avenue North delivered the album longtime fans have been clamoring for—a completely acoustic collection filled with the biggest songs of their career.
Unplugged for the People (The Acoustic Greatest Hits) does more than memorialize the legacy of Tenth Avenue North, and it's also far more than a simple "greatest hits" compilation. Instead, it's a completely new recording.
The album's 10 reimagined tracks were captured during the tightest months of lockdown as 2020's pandemic set in. Although Tenth Avenue North's Mike Donehey, Jeff Owen, and Rueben Juarez were not able to be in the same room to record the stripped-down versions of select fan favorites, they were able to pass electronic files back and forth, building the tracks one email or text at a time.
RELATED COVER STORY: Mike Donehey Reflects on Tenth Avenue North's 20-Year Legacy as the Band Bids Fans Fond Farewell
The result is a sparse, intimate, dreamy 40 minutes commemorating two decades, six albums, three GMA Dove Awards, and countless concerts. Airy guitars, plaintive piano, mournful cello, and light percussion round out the simple instrumentation found on Unplugged for the People, which takes the emphasis off the melodies and places the spotlight squarely on the introspective lyrics—a hallmark of the band since its inception.
"In a lyric-driven genre, I can't tell you the number of times I've heard, 'I just wish you'd strip everything away so we can hear the words better.' We took note. If it's time to say goodbye to this band, and this 20-year journey we've been on, we figured we might as well go out with what we've been asked for all along the way," Donehey remarks. "These songs, which we've sung countless times over the last decades, spoke to us in new and profoundly comforting ways. We hope they do the same for you."
The selections—hand-picked from the band's current most-streamed songs—don't run in order, chronicling their history from album one to album six. Instead, "Healing Begins"—from their sophomore set, The Light Meets The Dark—opens the tracklisting. Meanwhile, "Greater Than All My Regrets"—found on the band's final studio project, No Shame—rounds out the record with a trace of string-laden melancholy, as if to highlight the fact that the conclusion of this adventure is, indeed, bittersweet.
Elsewhere, the album pays ample tribute to some of the band's earliest hits like "Love Is Here," "By Your Side" and "Hold My Heart." A sprightly iteration of their multi-week chart-topper, "Control (Somehow You Want Me)," and a creative arrangement of the underrated "Losing" punctuate the collection.
RELATED STORY: 10 Songs That Defined Tenth Avenue North's Career
A somber version of "Worn," featuring subtle background vocals from Donehey's sister, The Lone Bellow's Kanene Pipkin, proves how well their songs have aged.
Throughout, Donehey's vocals are raw and honest—though not perfect. The band intentionally retained minor imperfections in an attempt to capture each song's unpolished vulnerability.
While it's sad to say goodbye to a band who has contributed a stable of strong songs to Christian music's discography, Unplugged for the People is a fitting tribute to both Tenth Avenue North and their fans, who finally have the album they've always wanted.