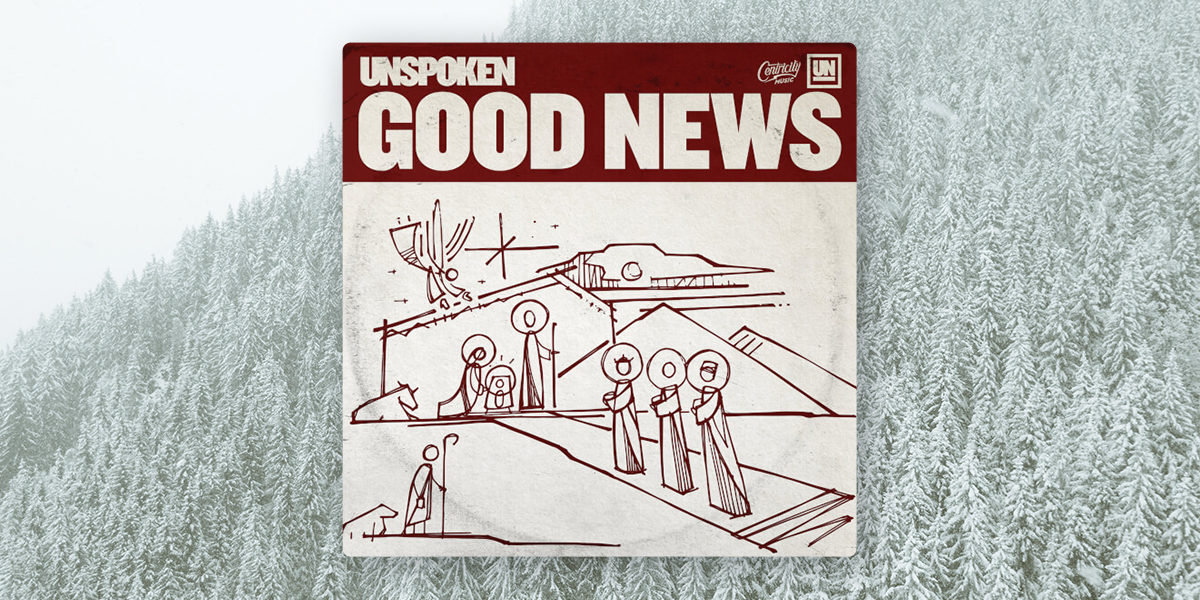 In a year of bad news, Unspoken is here with some good news. Serving as the title track of their new three-song EP, "Good News" proclaims the promise of Christmas guaranteed to instantly turn a frown into a smile.
Unspoken's signature blend of soulful pop is in full force on the fresh original that celebrates the goodness of the season. The trio's harmonies unite as they continue the angels' song that rang out in Bethlehem that starry night long ago. The song's bridge culminates with the hope of John 3:16 and the "Good News" of the Gospel message.
"We needed to kick off this season RIGHT by bringing our friends and family some soul-filled Christmas vibes to enjoy," the band wrote on Instagram as they dropped their festive EP right before Thanksgiving.
WATCH NOW: Unspoken "Good News" Official Audio Video
Alongside "Good News," Unspoken rewrites the verses in "Feliz Navidad," adding some spiritual depth to the traditional favorite. The reggae-tinted "Christmas every day," another original initially released as a stand-alone single in 2016, rounds out the trio of songs.

SIGN UP NOW: Keep the holiday tunes going and get 25 days of music with the K-LOVE Christmas Music Advent Calendar!

The holiday collection follows Unspoken's third full-length studio project, Reason, which released last year and features the pop-centric title track and "You've Always Been," a testament to God's constant, unchanging presence in our lives. The album follows a challenging season—both personally and professionally—for the group as they encountered the ups and downs of the music industry, experienced departures of band members, and walked through hardships in their respective families. Through it all, they found Jesus to be the reason for everything.
Unspoken will share new music on TobyMac's annual "Hits Deep Tour," beginning in early 2021. The tour is slated to launch its socially-distant set of shows Feb. 4, 2021, in Cedar Park, Texas, with a lineup that also includes Tauren Wells, We Are Messengers, Cochren & Co., and Terrian.